Description
FAMILY CAREGIVER EXPERIENCE SERIES

A 4 Part Series: The Unexpected Journey of Caring: The Transformation from Loved One to Caregiver


Session #4: Putting it all Together—Designing Your Own Network for Personal and Family Support



REGISTRATION FOR THIS EVENT IS REQUIRED
Online info will be sent upon registration
Wednesday, June 10th
2:00 PM to 3:30 PM
The Unexpected Journey of Caring: The Transformation from Loved One to Caregiver a 4 part series
Overall description: When you become a caregiver, everything changes – daily actions, beliefs, hopes, expectations and connections to others. In this series, we will explore what happens to us when we care and turn toward—not away—from our loved ones, and how deep care for another transforms us and our relationships. The insights and strategies offered in this series are designed to help participants begin to make sense of the very experiences that transform them throughout the caregiver role so they can more fully advocate for their loved ones and themselves.

This weeks session:
Session #4: Putting it all Together—Designing Your Own Network for Personal and Family Support
Building on the previous sessions in this series, this workshop will demonstrate how to build, coordinate and maintain personal and family support networks, both online and face-to-face.
SPEAKERS
Donna Thomson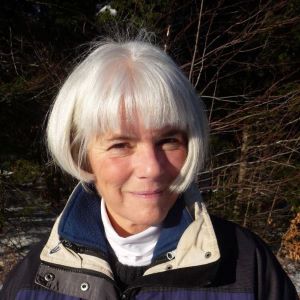 Donna Thomson is the co-author of "The Unexpected Journey of Caring: The Transformation from Loved One to Caregiver" and the author of "The Four Walls of My Freedom: Lessons I've Learned From a Life of Caregiving." Donna is a patient and family advisor on health research and policy and she teaches family caregivers in Canada how to advocate for care in hospitals and in the community at McMaster University and at Huddol.com. She blogs regularly at THE CAREGIVERS' LIVING ROOM (www.donnathomson.com).


Dr. Zachary White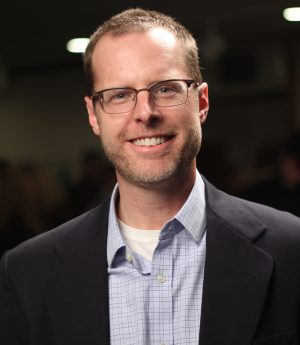 Zachary White, Ph.D., is the co-author of "The Unexpected Journey of Caring: The Transformation from Loved One to Caregiver." He is an award-winning university professor who teaches undergraduate and graduate courses addressing topics such as provider-patient communication, caregiver communication, health and illness narratives, digital health literacy, social support and disclosure, and sense-making amidst life transitions. As the founder of the caregiver blog and resource "The Unprepared Caregiver" (www.unpreparedcaregiver.com), his original writing voice mixes first-hand experiences, communication expertise, and cultural analysis featuring a care-centred point of view.
In THE UNEXPECTED JOURNEY OF CARING: THE TRANSFORMATION FROM LOVED ONE TO CAREGIVER (Rowman & Littlefield, Foreword by Judy Woodruff, Hardcover, June 2019)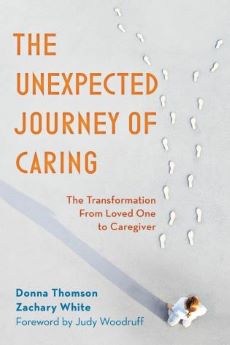 Two seasoned caregivers, Donna Thomson and Dr. Zachary White offer an unprecedented intimate portrait of caregiver reality that is urgently needed today. Thomson is a long-time caregiver both for her son with severe cerebral palsy and for her elderly mother. In addition to having been a primary caregiver for his terminally ill mother, White is also an academic who studies caregiving.
---
This event is brought to you thanks to a collaboration between March of Dimes Canada, and the Trillium Foundation.