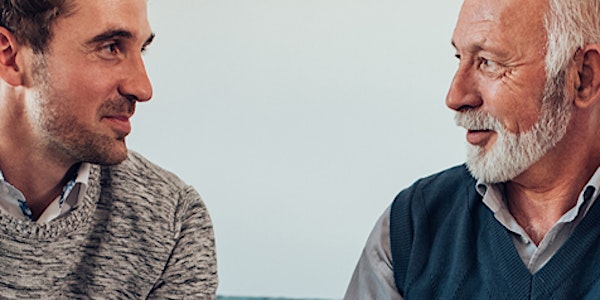 Caregiver Support Group at Hunt Club-Riverside Park-Community Centre
Caregiver Support Group In-Person
About this event
The Government of Ontario is initiating the Roadmap to Reopen the province, now permitting indoor gatherings with proof of vaccination. As such, we are pleased to share that we are returning to indoor, in-person support groups and will follow the recommendations of Ottawa Public Health. Groups will be limited to a certain number of registrants, plus 2 facilitators including a Dementia Care Coach who will be available to answer questions and provide ongoing support.
Our support groups provide a safe environment where everyone can learn, express and help each other through mutual understanding and support.
You will receive an information package from the group facilitator, to help inform you of what is needed to be completed before arriving and what to expect the day of.
Steps:
1.-Register Online
2.- You will receive an information package. To participate in this group, you must read the information provided about COVID19 screener, masks, proper hand sanitization, and cough etiquette. Proof of vaccination is mandatory for all attendees.
3.-Bring your mask
4.- A COVID19 proof of vaccination and Self-Assessment Screener will occur on site
6.-Group members will be asked to maintain a two metre distance from others during the meeting, if possible.
Venue: Hunt Club-Riverside Park Community Centre
3320 Paul Anka Dr, Ottawa, ON K1V 0J9
December 17th 2021
Time: 10am-12pm
Organizer of Caregiver Support Group at Hunt Club-Riverside Park-Community Centre