FAMILY CAREGIVER EXPERIENCE Resources and Supports for Caregivers REGISTRATION FOR THIS EVENT IS REQUIRED Online info will be sent upon reg
About this event
FAMILY CAREGIVER EXPERIENCE
Resources and Supports for Caregivers
REGISTRATION FOR THIS EVENT IS REQUIRED
Online info will be sent upon registration
Wednesday, Septembre 16th
2:00 PM to 3:30 PM
Join Katie Muirhead from the Ontario Caregiver Organization (OCO) to learn more about OCO and how they support Unpaid Caregivers across Ontario. Katie will review a brief history of the organization and go into details about the resources and supports that they are currently offering Caregivers. These supports include recent additions in response to COVID-19.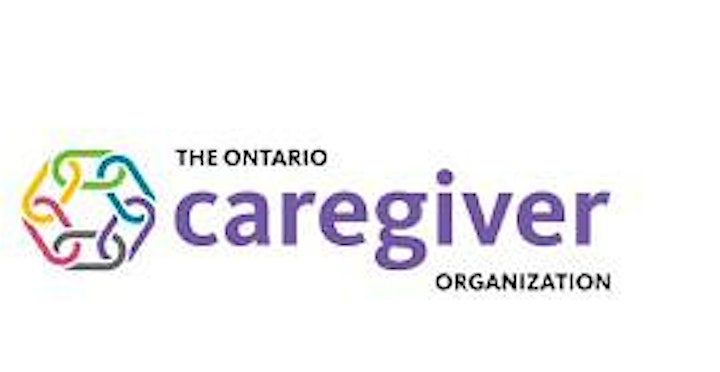 About the Ontario Caregiver Organization
The Ontario Caregiver Organization (OCO) exists to support Ontario's 3.3 million caregivers; ordinary people who provide physical and/or emotional support to a family member, partner, friend or neighbour. The OCO will enhance the caregiving experience by providing one point of access to information, services and supports that empower and enable caregivers to be successful in their role. Where gaps exist in caregiver programs and services, the OCO partners with caregivers, health care providers and other organizations to find new and innovative ways to bridge those gaps so all caregivers, regardless of age, disease or geographical location have access to the help they need. Established in 2018, the OCO is a not-for-profit entity funded by the Government of Ontario.
With the support of the Ontario Trillium Foundation, March of Dimes Canada's After Stroke programs are bringing together caregivers, caregiving experts, and advocates to share their lived experiences and bright ideas. Help us transform the future of family caregiving.
Organizer of Caregiver Webinar: Supports and Resources for Caregivers SEPT 16