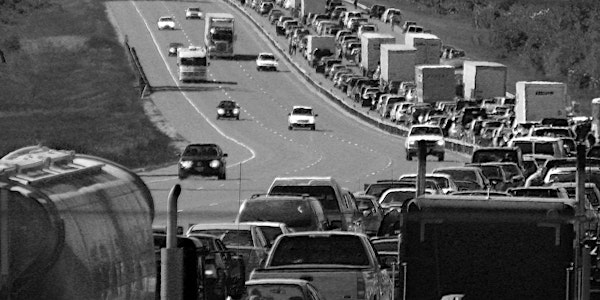 CAREX Canada webinar on diesel exposure in workplaces
Description
Join us for a webinar on diesel exposure in workplaces, taking place June 5th, 2018. The goal of this webinar is to convey the importance of diesel engine exhaust as a workplace hazard and to discuss ways this hazard can be assessed and controlled in the workplace. There will be ample time for questions and discussion.
This webinar is presented in partnership with the Occupational Cancer Research Centre (OCRC) and Occupational Disease Action Plan (ODAP) Working Group on Diesel Exhaust. Together, we will cover questions such as:
Why take action on diesel exposure in the workplace?

What workers are exposed in Canada?

What regulations and guidelines exist across Canada and internationally?

What control measures are recommended?
Speakers include:
Cheryl Peters, PhD: Co-Principal Investigator of CAREX Canada, Research Scientist at Alberta Health Services, and Adjunct Assistant Professor at the University of Calgary

Paul Demers, PhD: Director of the Occupational Cancer Research Centre, Professor at the Dalla Lana School of Public Health at the University of Toronto, and Member of the ODAP Working Group on Diesel Exhaust
Key facts about diesel engine exhaust:
Diesel engine exhaust is a complex mixture of gases and particulates created during diesel fuel combustion. This mixture can contain other known and suspected carcinogens such as benzene, polycyclic aromatic hydrocarbons (PAHs), metals, and particulate matter.

The International Agency for Research on Cancer classifes diesel engine exhaust as a known human carcinogen (IARC 1) associated with lung cancer. It can also irritate eyes, throat, and bronchi, and cause light-headedness, nausea, cough, phlegm, and allergic reactions.

According to CAREX Canada estimates, approximately 897,000 Canadians are exposed to diesel engine exhaust at work, primarily in transportation-related occupations. This corresponds to approximately 560 lung cancers attributed to occupational exposure to diesel engine exhaust each year in Canada, based on 2011 cancer statistics.
For more information:
CAREX Canada Estimates of Occupational Exposure – Diesel Engine Exhaust (2014)
CAREX-OCRC Fact sheet on the Burden of Occupational Cancer – Diesel Engine Exhaust (2017)