Caribbean-Canadian LoveSpace: Virtual Speed Dating
Connecting single Caribbean-Canadian professionals looking for long-term relationships and/or marriage.
About this event
Register now to join our PRIORITY WAITLIST.
Further details and ticket price ($) will be sent in a separate email closer to the date; check your spam/junk folders!
Ticket sales for this event will be available soon.
Note: Event date subject to change based on number of registrants.
Make connections over video chats, so you can get to know CARIBBEAN-CANADIAN SINGLES in a fun and casual way!
Why wait to hear back from potential matches on traditional apps and websites when you can meet a group of CARIBBEAN-CANADIAN SINGLES just like yourself, all from the safety and comfort of your home.
REGISTRANT REQUIREMENTS
Country of residence: Canada
Current status: Caribbean-Canadian Single (i.e. not currently in a serious/long-term/marital relationship etc)
Sexual orientation: Heterosexual
Relationship interest: Monogamous
Age range interest: 25 - 35 yrs; 35 - 45 yrs; 45 - 55 yrs
Support our fundraisers: https://mblife.shop/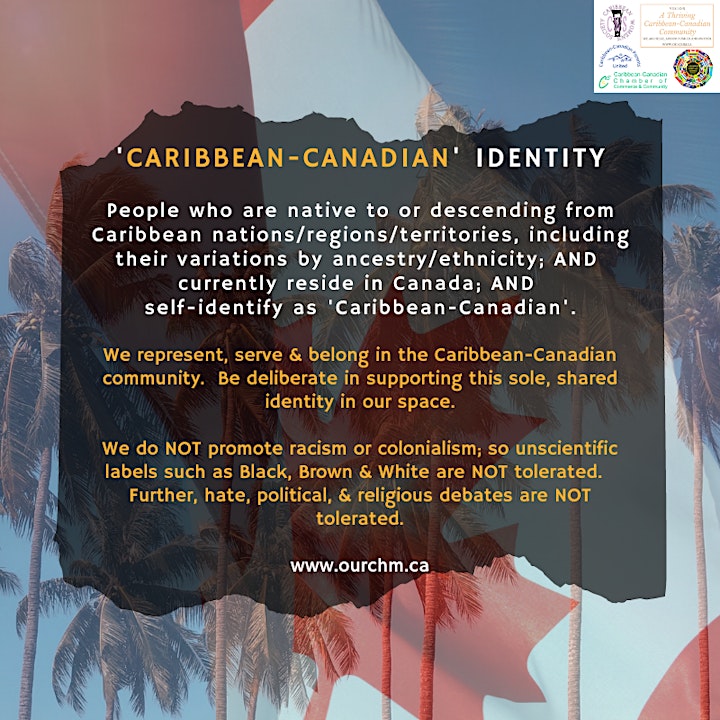 Here's how it works:
Once you've purchased your admission ticket, you'll be sent an online form to answer some brief questions about yourself, to create your online profile that will be shared with the CARIBBEAN-CANADIAN SINGLES that you'll be meeting.
A few minutes before the event start time, join the waiting room and make sure you are in a quiet space with good lighting.
We'll start with a few ice breakers; and afterwards, grab a beverage and get ready to meet some CARIBBEAN-CANADIAN SINGLES!
Our host will provide a link to our scorecard, give the "yes" or "no" box a check if you'd like to connect outside of the event.
Break-out rooms are created and people are assigned to each room. Daters have 7 minutes to chat, after which the gents will switch rooms.
Once you've spoken with everyone, that's it—you're done! Give yourself a cheers or pat on the back, you did a great job!
A mutual YES is a match! Be sure to hit "submit" on the scorecard and expect to see your results by email within 72 hours.
Organizer of Caribbean-Canadian LoveSpace: Virtual Speed Dating