Location
Grooves Fitness and Dance
626 Burnhamthorpe Rd W
Mississauga, ON L5B
Canada
Description
Be a part of the Carnival Spice Fitness Family!
We provide a space for you to unwind, have fun, and workout through our Caribbean dance fitness experience.
LOCATIONS AND SCHEDULE
Our Fall program runs until Saturday, December, 3rd, 2016
MISSISSAUGA
626 Burnhamthorpe Road West (at Mavis)
(inside Grooves Dance Studio)
MONDAYs from 8pm - 9pm
NORTH YORK
38 Densley Avenue Unit C (Keele & Lawrence)
(inside the Milk & Honey Studio)
TUESDAYs from 7:30pm - 8:30pm
DOWNTOWN, TORONTO
527 Bloor Street West (at Bathurst)
(inside The Dance Annex)
SATURDAYs from 12:30pm - 1:30pm
Please note the event dates listed in the tickets section corresponds to all classes at all locations for that week**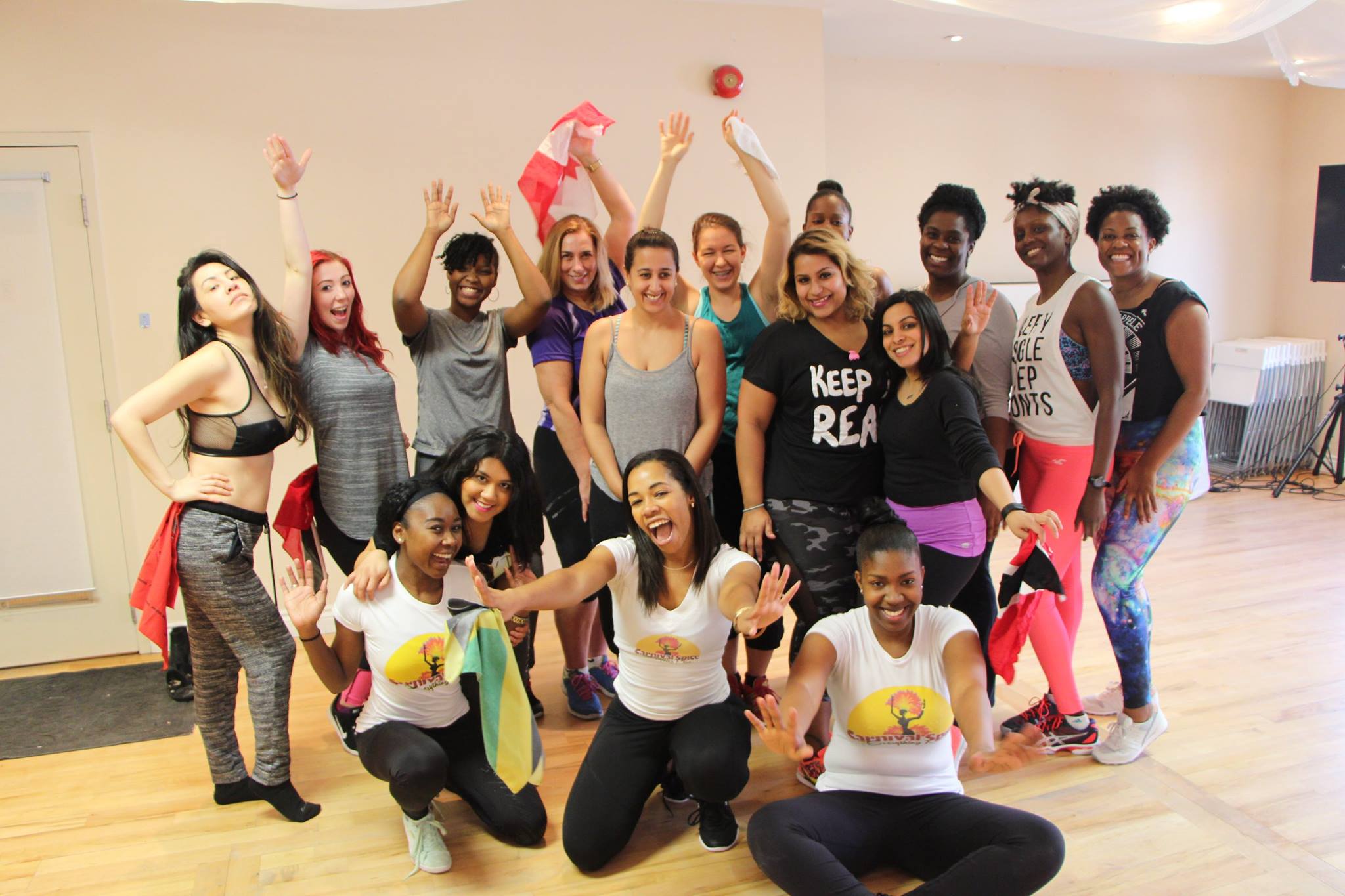 ONLINE FALL PROMO:
3 Classes For $35
Purchaser can attend class at any location.
Promo is non-refundable and must be used during fall session
DROP IN RATE:
Single class cost is $20/person
Purchase 2 or more classes at once and pay only $15/class (i.e. 3 classes are $45)
Or Bring a friend and pay 2 for $30
PAYMENT OPTIONS
Online
via this eventbrite page.
Email Transfer
At The Start Of Class
Drop in can be paid at start of class via CASH or CREDIT; credit is subject to 2% service fee.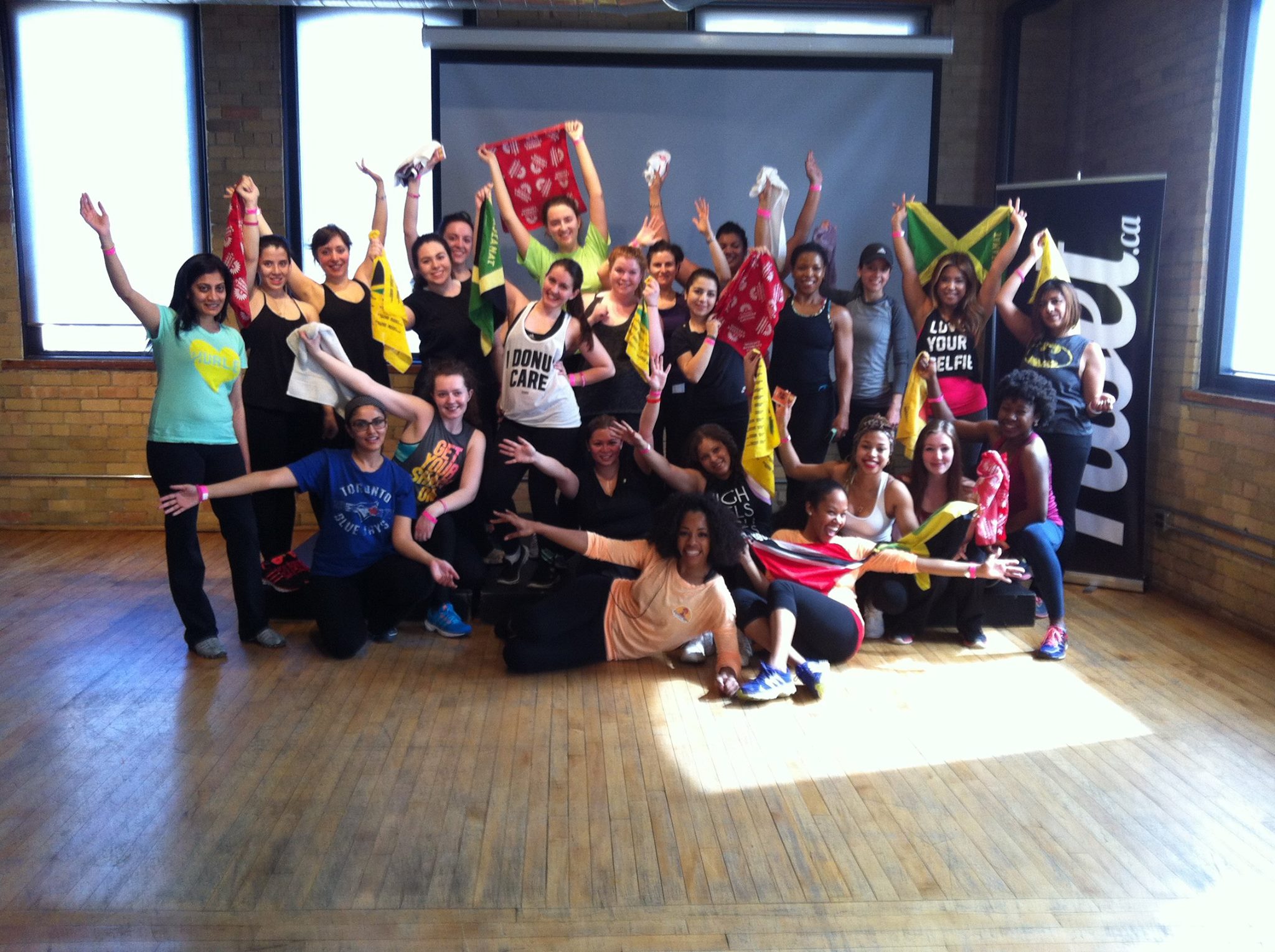 The Carnival Spice Fitness Crew Are Made Up Of Those Who:
want to maintain or strengthen their fitness level
want to connect and grow with a tribe of positive people
enjoy good music and good vibes as we dance away to the sounds of soca, dancehall, chutney and more.
All body types, all ethnicities, and all dance levels are welcome!
Men, doh be shy! You are welcome and highly encouraged to attend too!
TESTIMONIALS
"I felt like I came and did something. Lots of sweating. Lots of movements. No time to get bored. Very uplifting. Immensely Enjoyed every moment." - Winter 2016 Participant
"If you love soca and you want to work towards getting that summer body or just even to dance and have fun ..... carnival spice workshops and classes is where you want to be !!! You get a chance to feel free and have a great sweat ! you aren't judge by no one ! here you can just let loose ! let out your inner self, bring your caribbean moves and have fun ! I HIGHLY recommend this to anyone who is ready to experience soca, dancehall and good vibes ! #yeahyeah #carnivalspice #scarboroughlocation" - Kadaajah Johnson Louis (Spring 2016)
"I really enjoy the class. All the participants are nice and friendly. Shakera exudes a positive energy that fills the room. I always feel better after class and always feel like I got a real workout" - Summer 2016 Participant
---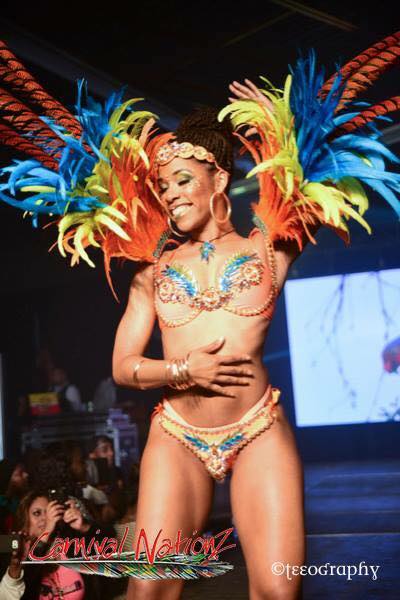 MEET YOUR LEAD INSTRUCTOR: Simply Shakera

Shakera Martin is a Canadian Artistic Director, Movement Coach, Performer and Carnival Expert. She currently serves as a primary dance fitness instructor for Humber College Athletic Center, Trust 15 with Toronto District School Board, and Carnival Spice fitness/entertainment. Shakera was exposed to music and dance at a very young age. It is the flair and vibrancy of her Caribbean culture that she used to enhance her unique style of movement. Her performance credits include The Marilyn Denis Show, CTV, MuchMusic, Lululemon, Cityline, the Toronto Marlies and more. Since earning an Occupational Health and Safety degree at Ryerson University, Shakera aims to promote the relationship between health, wellness and dance. She is so excitd to be your carnival expert with the Carnival Spice team.
"I'm not normally a class person but Shakera is high energy, passionate and loads of fun! I enjoyed myself so much I forgot I was working out...until I felt the burn and the sweat everywhere. I can't wait for the fall so I can attend classes again. No complaints! Just awesome!" - Tallique Sutherland (Summer 2016)
"Fantastic experience. Instructor is a people person. Someone who knows how to appreciate her students, makes you feel comfortable and engages you in the session. She doesn't make you feel left out. Everyone is treated with the same respect as the other." - Winter 2016 Participant
"I really enjoy the class. All the participants are nice and friendly. Shakera exudes a positive energy that fills the room. I always feel better after class and always feel like I got a real workout" - Summer 2016 Participant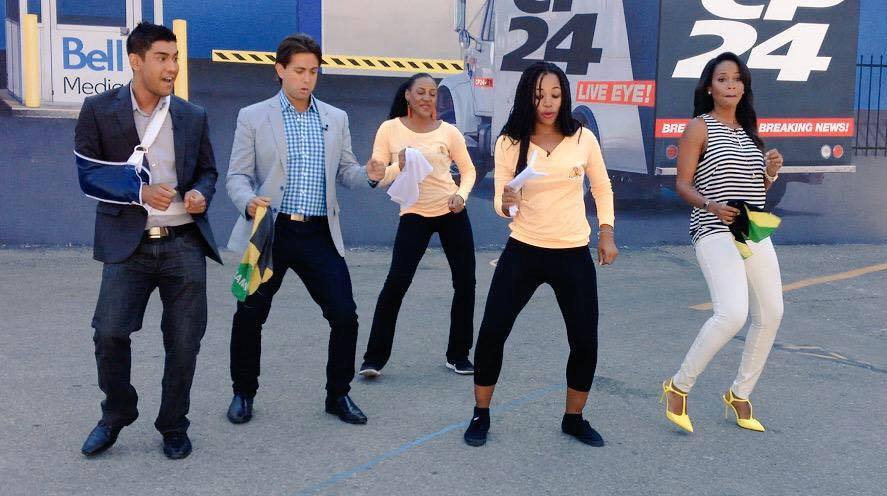 FREQUENTLY ASKED QUESTIONS

WHAT CAN I EXPECT FROM THE CARNIVAL SPICE WORKSHOP?
Check out our live interview with CP24 here: https://youtu.be/6HN8v2IgMGg

WHAT DO I BRING?
water bottle
rag or flag
smiles
WHAT DO I WEAR?
comfortable fitness attire
sweats
yoga mat optional
HOW OLD DO I HAVE TO BE TO ATTEND?
All ages are welcome. Recommended for 16-60 ;)
WHERE CAN I PARK?
Free parking on site at all locations except at the Downtown, Toronto location.
ARE CLASSES BEING HOSTED BY THE STUDIO I ATTEND?
No, Carnival Spice classes are hosted by the Carnival Spice therefore if you require any further information please contact 1-888-243-6167 or info@carnivalspice.com
You should also join us on our various social media platforms for daily updates:
Facebook
http://www.facebook.com/carnivalspiceandeverythingnice
Twitter
https://twitter.com/CarnivalSpice

YouTube
https://www.youtube.com/user/CarnivalSpice

LinkedIn
http://www.linkedin.com/in/carnivalspiceandeverythingnice

Instagram
http://instagram.com/carnivalspice

Snap Chat
"carnivalspice"