Description
Caribbean Street Food to satisfy your soul.
Games, music and contests to free your spirit.

The first Don't Worry. Eat Happy: Caribbean Street Food Festival (in March) was so good, we're doing it again. Bigger space. Special section for Dominos. Hula Hoop. Jacks…plus THE AMAZING RACE: Caribbean Style. Eat. Play. Love. Indoors or Outdoors.
It's the Last Hurrah of Summer. Come lyme with us!
EXCLUSIVE VIP PERKS
VIP Guests Enjoy
Chef Noel's Signature Pumpkin Drink
GOURMET Mannish Water
Chef Noel adds a tasty, modern twist to this ol' time Jamaican soup), with a Reduction of Coconut & topped with Green Banana Chips
ARANCINI...
Rice an' Peas gussied up with coconut milk, paired with Jerk Chicken made with Chef Noel's own Smoky Jerk Marinade, Formed into a Ball AND Fried for an an Explosion of Flavours
******
PLUS Flaky Haitian Satltfish (cod fish) and Beef Patties
SWEET POTATO PONE
AND
RUM and Red Stripe Beer Food Pairing Session
- Free copy of Festival Edition JamaicanEats magazine
- 2 Free copies of past issue JamaicanEats magazine
- WIN PRIZES...Draw, VIPs only, for the 10 Reasons Why Jamaicans Run So Fast Cookbook.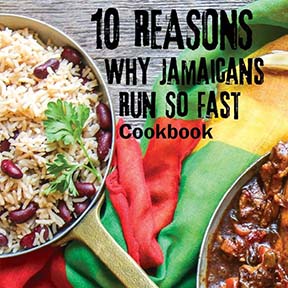 FREE General Admission + A VIP Lounge
VIP Lounge: Adults, $40; Kids 6 & older, $15 (food only); Kids under 6 Free
*****

SPECIAL DOMINO SECTION FOR EVERYONE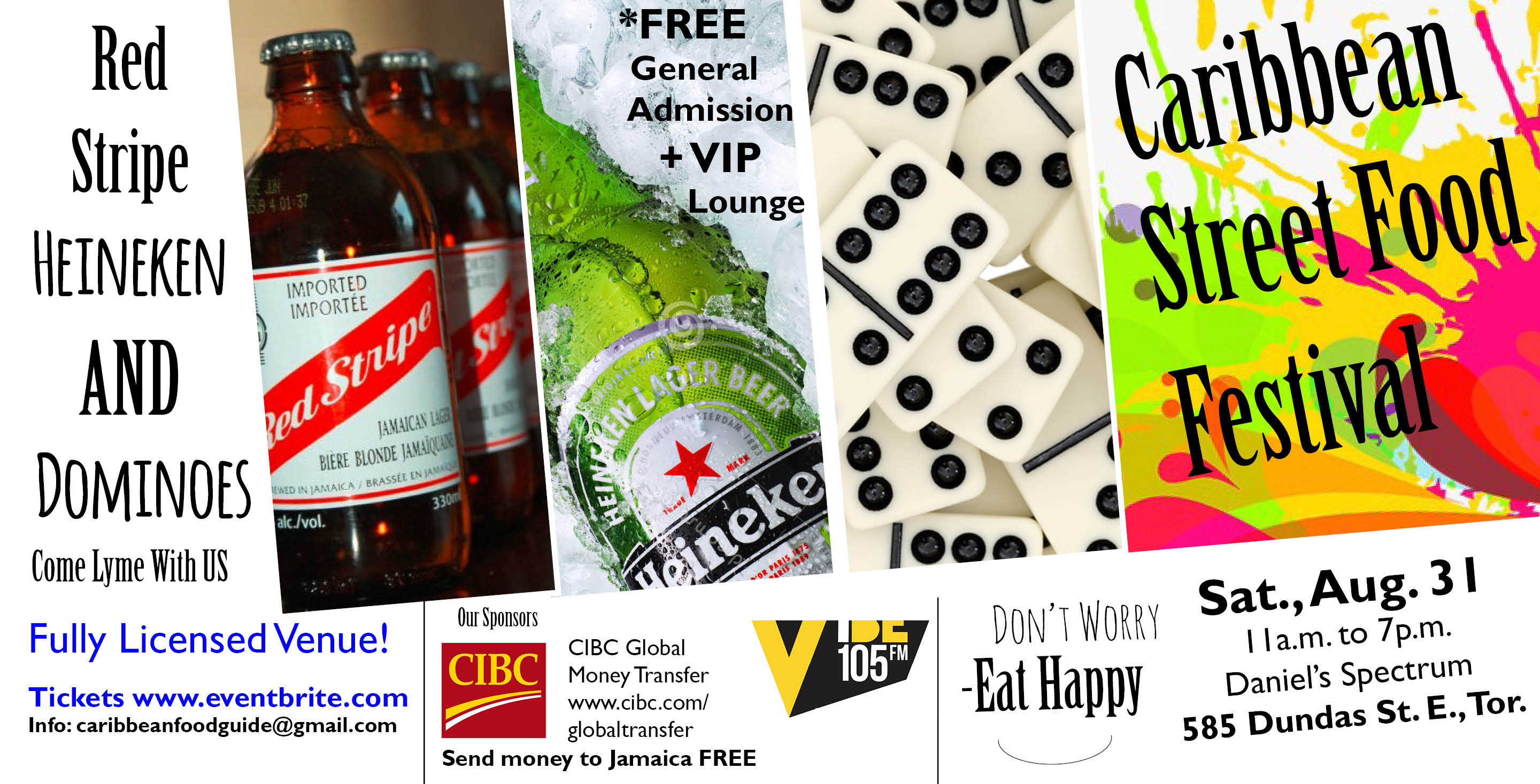 It's the LAST HURRAH OF SUMMER


DON'T WORRY-EAT HAPPY : )
**********************

Our Sponsors