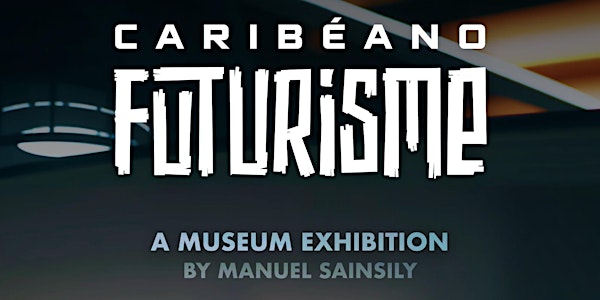 Caribéanofuturisme - Manuel Sainsily's Art Exhibition Opening Night
You are cordially invited to Manuel Sainsily's art exhibition opening night (tickets are for both in-person and remote participants).
When and where
Location
Afromusée 533 Rue Ontario Est Montréal, QC H2L 1N8 Canada
About this event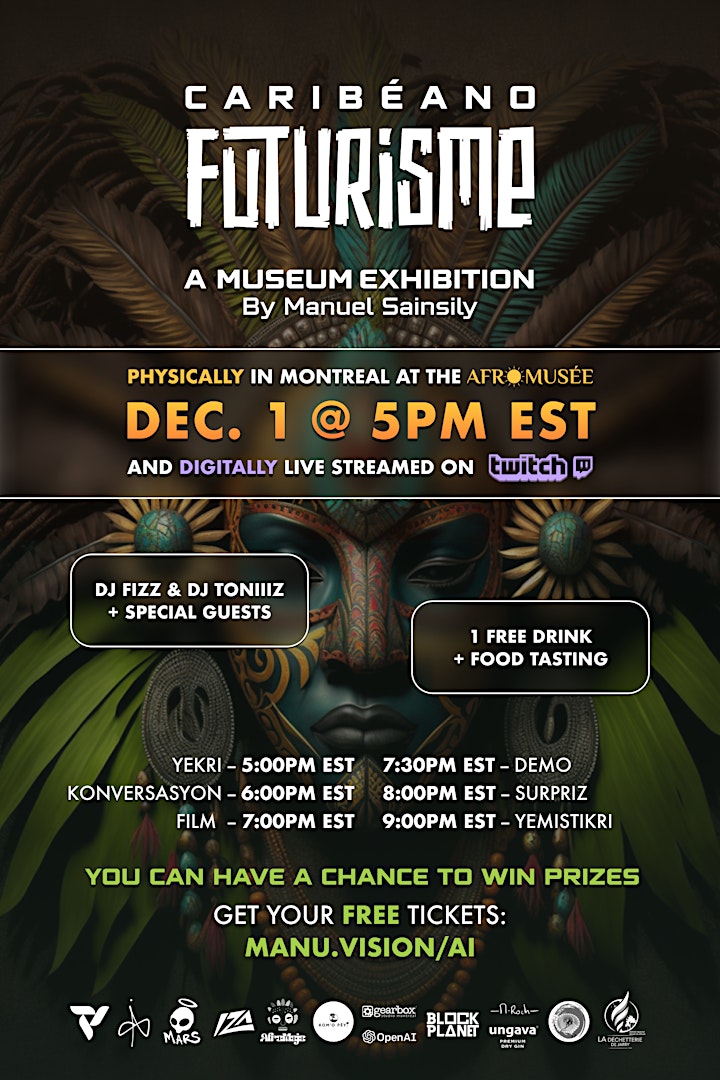 Caribéanofuturisme is an exclusive art exhibition by Artist and Futurist Manuel "Manu.Vision" Sainsily, born in Guadeloupe in the french Caribbean and living in Montreal, Canada. Manuel is also an XR Design Manager at Unity and ex-XR Department Lead at IBM.
How can we imagine a more desirable future? Caribéanofuturisme is a nomadic exhibition from the future. Through multi-platform immersive experiences (both traditional and digital, combining mixed reality and artificial intelligence), and performances mixing both our history and our future, it allows us to explore the paths that lead to a new global ideal: the Relation.
The event will be live streamed, allowing remote participants to experience it from anywhere in the world. Please visit our sponsor Gearbox Montreal's Twitch page at the start of the event:
https://www.twitch.tv/gearboxstudiomontreal
For those in Montreal, doors will open at 5PM EST at the Afromuseum (533 Ontarion Street East). A food cattering service as well as drinks will be offered on site. Networking will be highly recommended, and DJ sets will accompany your evening with immersive music until late.
The exhibition will be an interactive and immersive experience that will also include multiple artistic performances through multiple mediums (traditional & digital). Expect to learn more about Artificial Intelligence as well as Augmented Reality.
AGENDA:
- 5PM EST: Yekri
- 6PM EST: Konversasyon
- 7PM EST: Film
- 7:30PM EST: Demo
- 8PM EST: Surpriz
- 9PM EST: Yemistikri