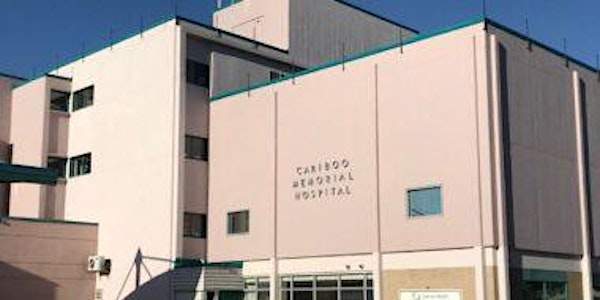 Cariboo Memorial Hospital Redevelopment Business to Business Event
Infrastructure BC's Business to Business event provides opportunity for potential proponents to meet with local contractors and businesses
About this event
Infrastructure BC is inviting local contractors, suppliers and businesses who might be interested in working with, or providing products and services to the successful proponent team regarding the Cariboo Memorial Hospital Redevelopment Project.
This event also allows the proponent team to enhance their knowledge, understanding, and awareness of Williams Lake and central British Columbia region local goods and services with the goal to build relationships with local contractors, suppliers, and businesses.
The Business to Business Event will be held via a virtual Zoom platform. Registered participants will be provided with an individual 5-minute time slot.
Cariboo Memorial Hospital Redevelopment Project will result in the development of new clinical and support spaces that will be constructed in a new expansion and in renovated space on the existing Cariboo Memorial Hospital site. This includes the emergency department, medical/surgical inpatient units, maternal care and women's health, mental health and substance use inpatient unit, pharmacy services, and University of British Columbia faculty of medicine academic space.
To learn more about the project, visit https://www.infrastructurebc.com/projects/announced-in-procurement/cariboo-memorial-hospital-redevelopment-project/
Have questions about the Business to Business Networking Event? Please email kathy.cloutier@infrastructurebc.com