About this Event
SAT'DAY NIGHT
Journey with Ginnal as he does all that he can to send that barrel back to Yard - tricking, picking, and even dicking. This is speaking of sneaking, a multidisciplinary mash-up where the archetypal Jamaican Ginnal meets the African Anansi.
playwright / performer: daniel jelani ellis
dramaturgy / direction: D'bi.Young Anitafrika
choreography: Brian Solomon
props, set, and costume design: Rachel Forbes
sound design: Jesse Ellis
speaking of sneaking received 2018 Dora Award Nominations for Outstanding New Play, Outstanding Production, Outstanding Performer, Outstanding Direction and Outstanding Lighting Design.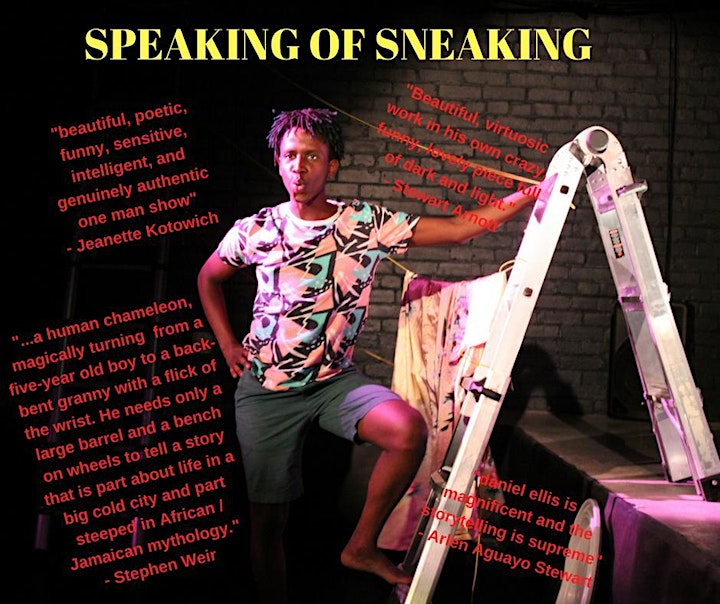 SUNDAY WHOLE DAY
Come sit down with the supernatural and spellbinding Enigma Mahogany Shadu, High Priestess of Hobeah. Ketch a remedy unique to you in SINKLE BIBLE STALL, new performance installation by daniel jelani ellis with make-up by Myles Bryan-Murray.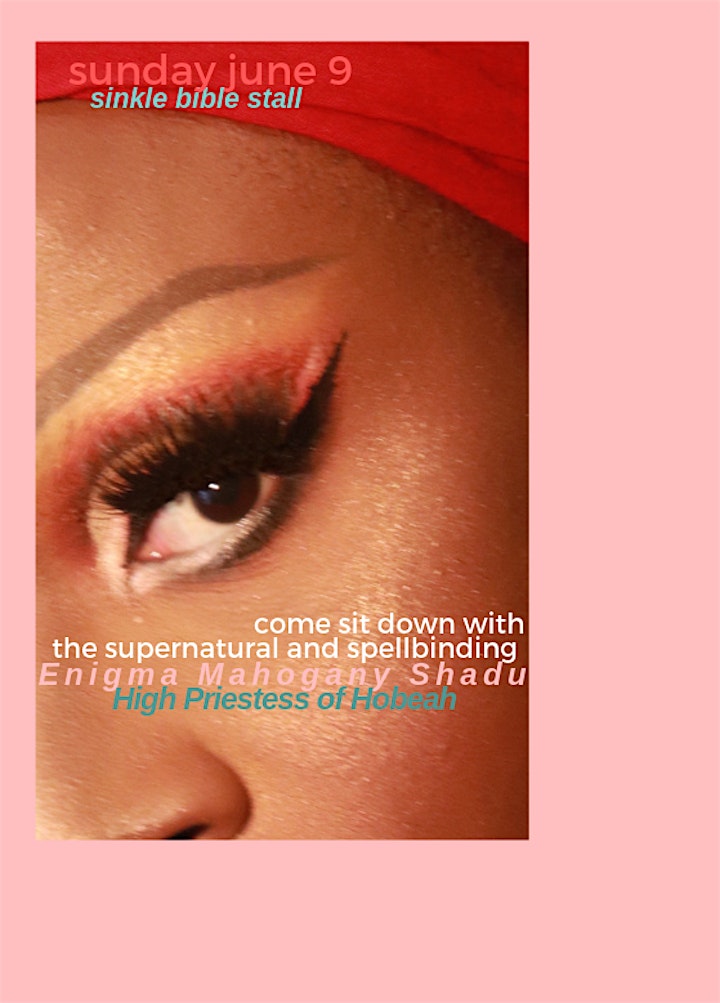 Sat'day: $15
Sunday: Pay-What-You-Can
double bill: $20 (sat'day and sunday plus brawta)
We are also accepting donations via PayPal (paypal.me/sosatCARiFESTA) or e-transfer at sosatCarifesta@gmail.com