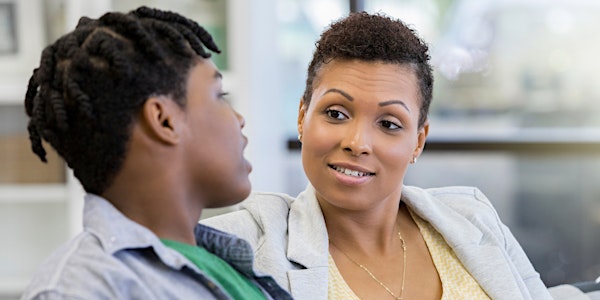 Caring Adult Series
Three-Part Series on 3 consecutive Thursdays - Oct 21st, Oct 28th, Nov 4th 7:00pm-8:30pm
Refund Policy
Contact the organizer to request a refund.
About this event
Oct 21st Understanding Youth Mental Health - this presentation will address the effects mental health challenges and everyday stresses have on youth mental health. Through the youth speaker's lived experience and acquired knowledge participants will leave the presentation with a renewed sense of hope and will receive tips to actively create a safe space for youth to talk. Session facilitated by YouthSpeak
Oct 28th Self-Care for Caring Adults - Una Wright, Founder, YouthSpeak Charity shares her personal story with challenges related to mental health within her family and the researched-backed coping tools. In this fun and engaging workshop, participants will learn: Tools for keeping balance and coping with everyday stress; Tips to increase personal well-being; How to fast-track to mental clarity and inner peace during challenging times; Equity and trauma-informed content.
Nov 4th Connecting with Mindful Communication - Get ready! Get set! Go! An engaging online gathering to explore the art of using mindfulness tools to support communication with loved ones. Our approach will be through experiential learning in how to get ready, set and go forward riding the waves of conflict. Suitable for all caring adults, participants will receive a copy of Coach Amber's "A Map to Limitless Parenting" workbook. Session facilitated by Coach Amber McAuley