Saint-Saens' classic favourite featuring the Abbotsford Youth Orchestra.
About this Event
We are THRILLED to be able to perform for a LIVE audience at this event and are very thankful to Central Heights Church for working with us to make this event a reality. Please respect and follow HEALTH PROTOCOLS listed below so that we can continue to use this space for further live events.
The Carnival of the Animals is an entertaining 14-movement work by French Romantic composer Camille Saint-Saens which takes about 40 minutes to perform. In addition to the Carnival of the Animals, the youth orchestra will perform several other short pieces. We expect the concert will be 90 minutes in length.
Although originally intended for children, this work has broad appeal. The movement "The Swan" has become an iconic part of the cello repertoire. Carnival is scored for Strings, two Pianos, Xylophone, Clarinet and Flute. Saint-Saens specified that it should NOT be published in his lifetime for fear it would detract from his more serious work. It turns out he was right for it has become his most popular work.
The Abbotsford Youth Orchestra will perform all 14 movements and will add a few additional movements from the "Canadian Carnival of the Animals" by Vancouver composer Cameron Wilson. We will be including the Skunk, the Moose and the Loon. Each movement will be introduced by an appropriate poem.
While the Carnival comprises the second half of the program, the first half will include an eclectic variety of music including a movement from Brahms Piano Quintet, a piece for 4 Violins by Polish composer Bacewicz, a setting of "Take me Out to the Ball Game" for 4 violins dressed up as baseball players, and a jaunty rag by Louis Jendras.
PLEASE READ PARKING, SEATING and HEALTH instructions below.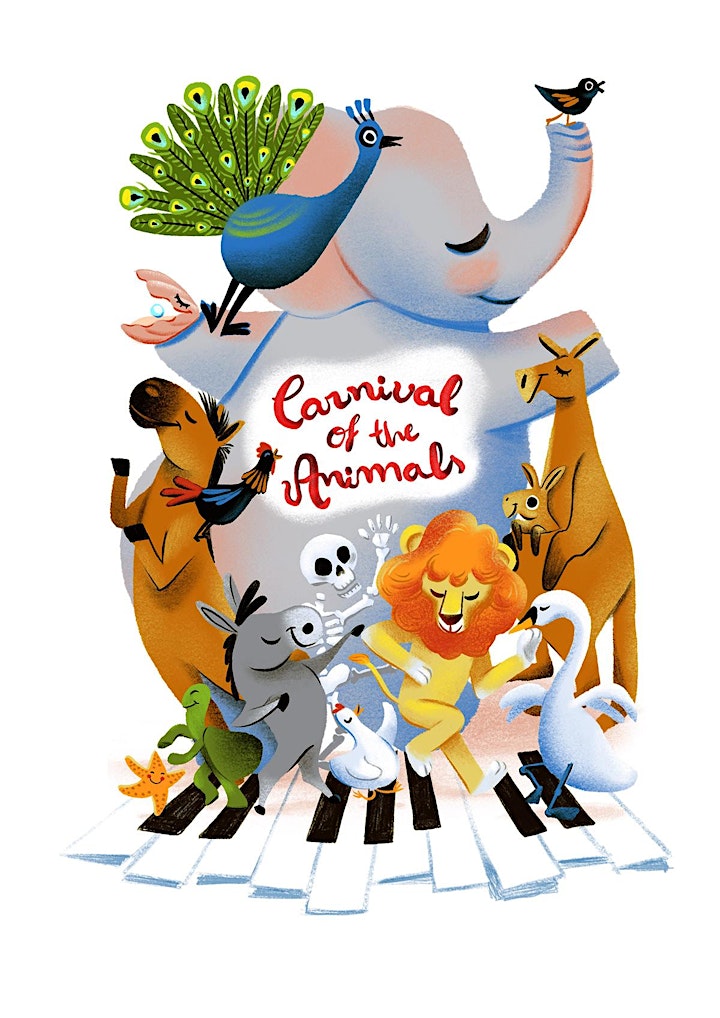 IMPORTANT HEALTH PROTOCOL INFORMATION:
It must be stated at the outset that this concert will go ahead UNLESS the BC Health Authority changes the COVID protocols and shuts down gatherings of this size. If that is the case, and the event has to be cancelled, your ticket will be refunded.
Central Heights Church has been granted approval to use the balcony and the main floor of their facility as two SEPARATE spaces (for 45 audience members each). You must enter and exit at the assigned doors (for Balcony ticketholders - please park and enter at the SOUTH side of the church and follow the arrows to your seats; for Main floor ticket holders - please park and enter at the WEST side of the church and follow the arrows to your seats. WHEELCHAIR patrons - please enter at the east doors - you will be seated on the MAIN FLOOR - so please choose main floor tickets.
Registration and Sign-In will be mandatory (for contact tracing with Health authorities)
Follow Directional Arrows
Children must remain with parents under close supervision
No close mingling or close physical interaction
Please exit immediately after the concert
No outside cups will be allowed
Washrooms have limited access (number of people)
Masks are required for entering and exiting, but optional during the concert
Please stay in your assigned area (Balcony or Main Floor) unless you have to use the washroom