Location
DanceLife X Centre
619 Yonge Street
Toronto, ON M4Y 1Z4
Canada
Description
Carnival Spice 7 Week "FIT" Challenge



March 4th - April 15th
Carnival Spice is so excited to introduce a 7-week dance "fit" challenge for those who are serious about transforming their health and fitness! The challenge is designed to be fun, energetic, and transformative, for both the body and mind all with a Caribbean twist.
As full challenge participation is now closed we welcome you to drop in during our weekly Caribbean Cardio classes!
PLEASE NOTE, OUR APRIL 15TH CLASS WILL BE A 2 HOUR EVENT (12pm-2pm) AND FEATURE A FOOD SEMINAR BY WHOLE HEARTED FOODS. YOU MUST REGISTER TO A HEAD OF TIME TO ATTEND SO WE HAVE A SUFFICIENT AMOUNT OF FOOD. Limited Space Available***********
STUDIO LOCATION & INFO:
619 Yonge St, Toronto, ON M4Y 1Z4
Dance Life X Centre - 2nd flr
Saturday March 4th - April 15th
12pm - 1pm
SINGLE CLASS DROP IN: $20; save $5 when purchasing online here.
CARNIVAL SPICE T-SHIRT: $20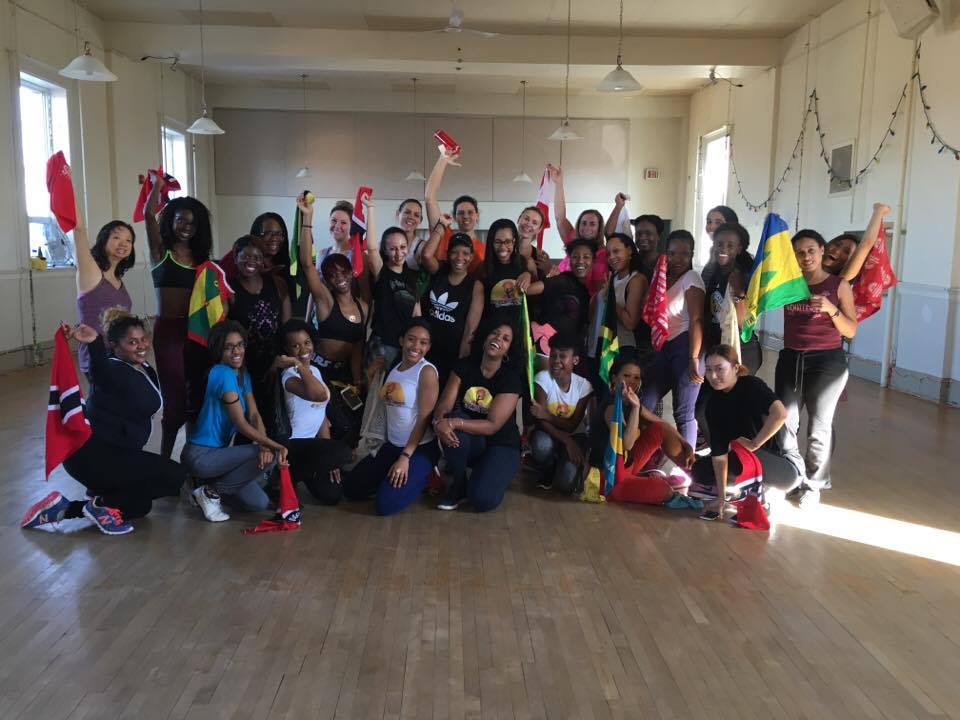 CHALLENGE RECIPIENT RECEIVED:
7 Weekly Caribbean Dance Cardio Classes
to the sounds of soca, dancehall, and chutney we teach you the moves, energy, body placement and style. All body types, ethnicities, and dance levels are welcome!


Nutrition Recipes and Resources delivered by Whole Hearted Food
Whole Hearted Food is passionate about using food to whole-heartedly support you through your health journey! This team of wholistic nutritionists have curated a easy to follow guide made up of tasty meals with a Caribbean twist.


Carnival Spice Workbook
track your progress, learn new workout tips, wellness strategies, and more.


Access to our Private Online Group
Engage with other members for support plus receive exclusive Carnival Spice offers
Surprises and Giveaways Throughout The Challenge
since it is a surprise guess you have to wait and see.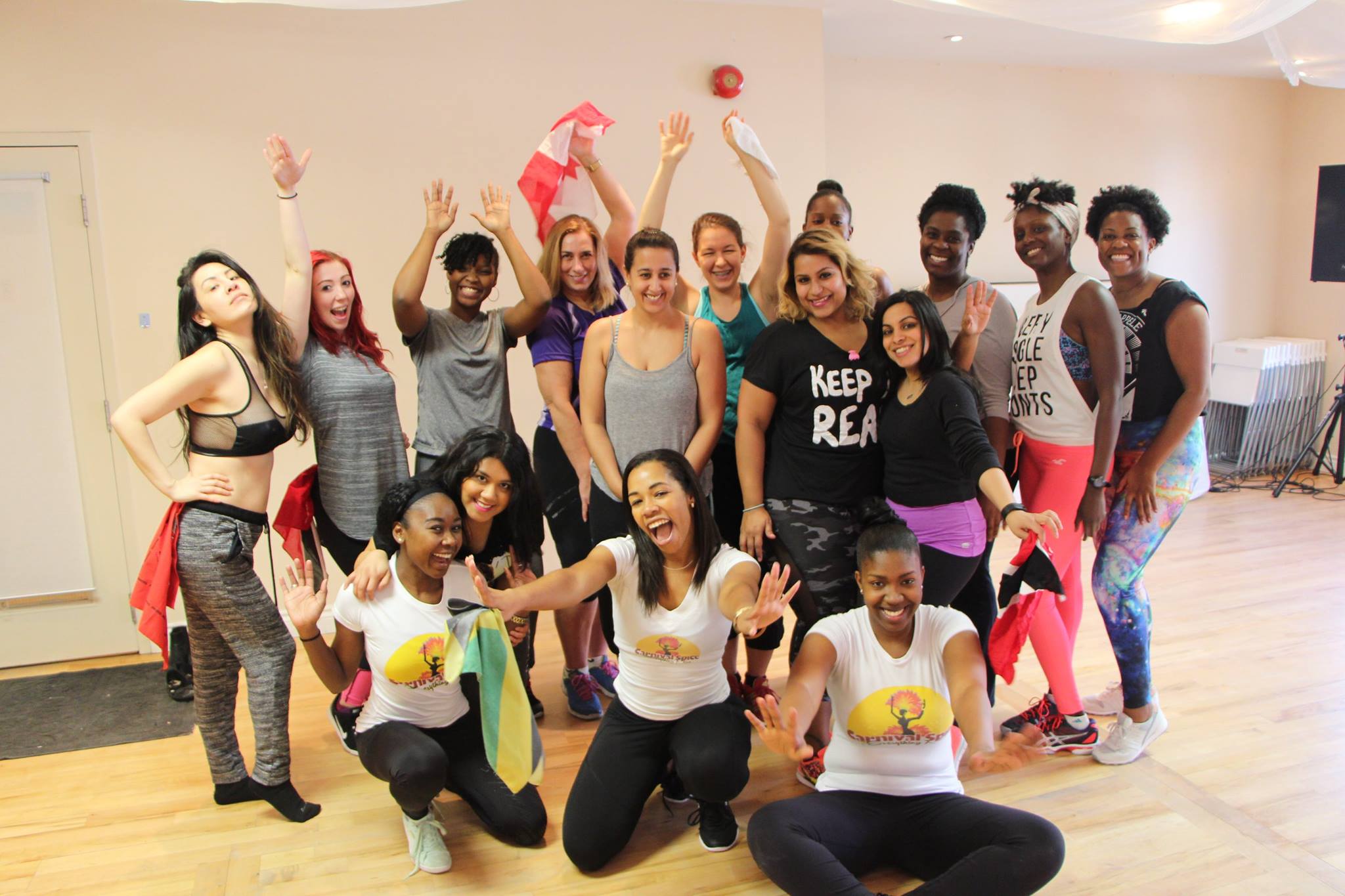 BONUS
- Join us as we countdown to Toronto Carnival 2017 - the 50th anniversary!

- Connect and grow with a tribe of positive people that are FULL AH VIBES!
HOW TO REGISTER FOR DROP IN**********
Online***
Email Transfer***
$20 Cash At The Door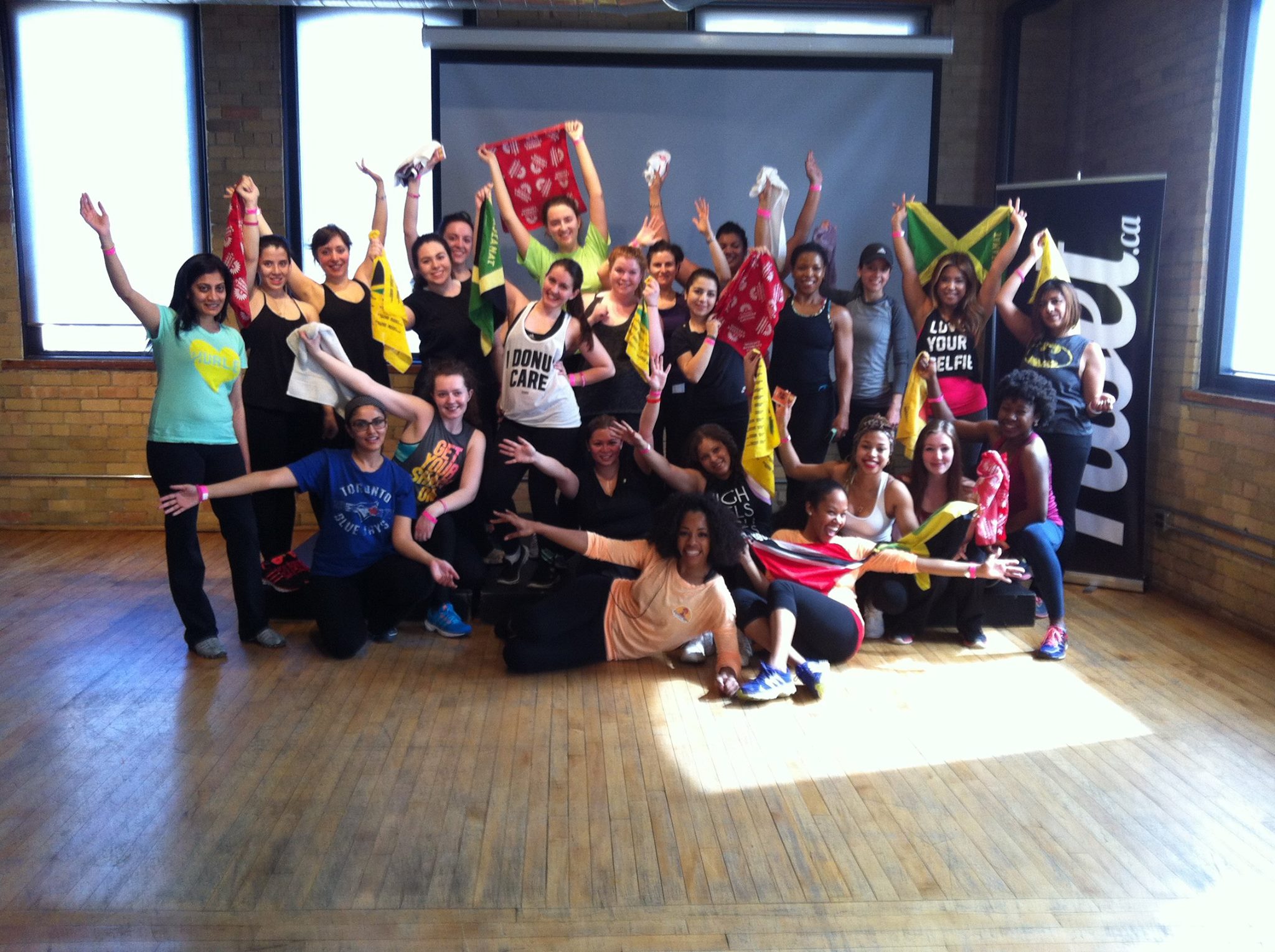 FREQUENTLY ASKED QUESTIONS**************************

WHAT CAN I EXPECT FROM THE CARNIVAL SPICE WORKSHOP?
Check out our live interview with CP24 here: https://youtu.be/6HN8v2IgMGg

WHAT DO I BRING?
water bottle
rag or flag
smiles
WHAT DO I WEAR?
comfortable fitness attire
sweats
yoga mat optional
HOW OLD DO I HAVE TO BE TO ATTEND?
All ages are welcome. Recommended for 16-60 ;)
WHERE CAN I PARK?
Paid parking location at Yonge St. and Isabella Street OR at Yonge and Wellesley St.
Wellesley Station is also a 5 minute walk from the studio.
ARE CLASSES BEING HOSTED BY DANCE LIFE X CENTER?
No. These Carnival Spice classes are hosted by the Carnival Spice therefore if you require any further information please contact 1-888-243-6167 or info@carnivalspice.com
You should also join us on our various social media platforms for daily updates:
Facebook
http://www.facebook.com/carnivalspiceandeverythingnice
Twitter
https://twitter.com/CarnivalSpice

YouTube
https://www.youtube.com/user/CarnivalSpice

LinkedIn
http://www.linkedin.com/in/carnivalspiceandeverythingnice

Instagram
http://instagram.com/carnivalspice

Snap Chat
"carnivalspice"
---