Description
Carnival Spice "Fit" Challenge (Fall Edition)
October 14th - November 25th from 1:00pm - 3:00pm excluding November 4th.

Carnival Spice is happy to introduce a 6-week dance "fit" challenge for those who are serious about transforming their health and wellness! The challenge is designed to be fun and energetic for both the mind and body all with a Caribbean twist. PLUS we plan to celebrate challenge recipients with an additional 60minutes of class time.

As featured on CP24, Lululemon, Toronto Sun and more, the Carnival Spice classes fuse Soca, Latin and Dancehall music through a high-energy, fitness experience that strengthens upper body, lower body and core. Carnival Spice class is inclusive to all body types, ethnicities, and dance levels. Don't Be Shy!
EACH CHALLENGE PARTICIPANT WILL RECEIVE:
(1)

6 Weekly Caribbean Dance Fitness Classes (2hr session)
1pm Session: CARIBBEAN DANCE CARDIO

- to the sounds of soca, dancehall, and chutney we teach you the moves, energy, body placement and style.

- no pressure to remember steps - move at your own pace and your own style.

2pm Session: TONE N TING (Stretch, Conditioning, and Choreography)

- only available to challenge recipients

- the carnival vibes will be pumpin' as you further develop strength, coordination, and musicality

- more time to sweat & connect!

Location: Dovercourt House 3flr. (805 Dovercourt Road, Toronto, ON M6H 2X4)
Instructor: Simply Shakera
Limited space available**
Each week will be a new opportunity for you to push your body to newer heights while being supported by an amazing squad!
(2) Access to our Private Online Group
Engage with other members for support plus receive exclusive Carnival Spice offers
(3) Surprises and Event Discounts Throughout The Challenge
Carnival Spice offer amazing events and pop up workshops that challenge participants will receive discounted tickets on or complimentary access too. The surprises… well you will have to wait and see!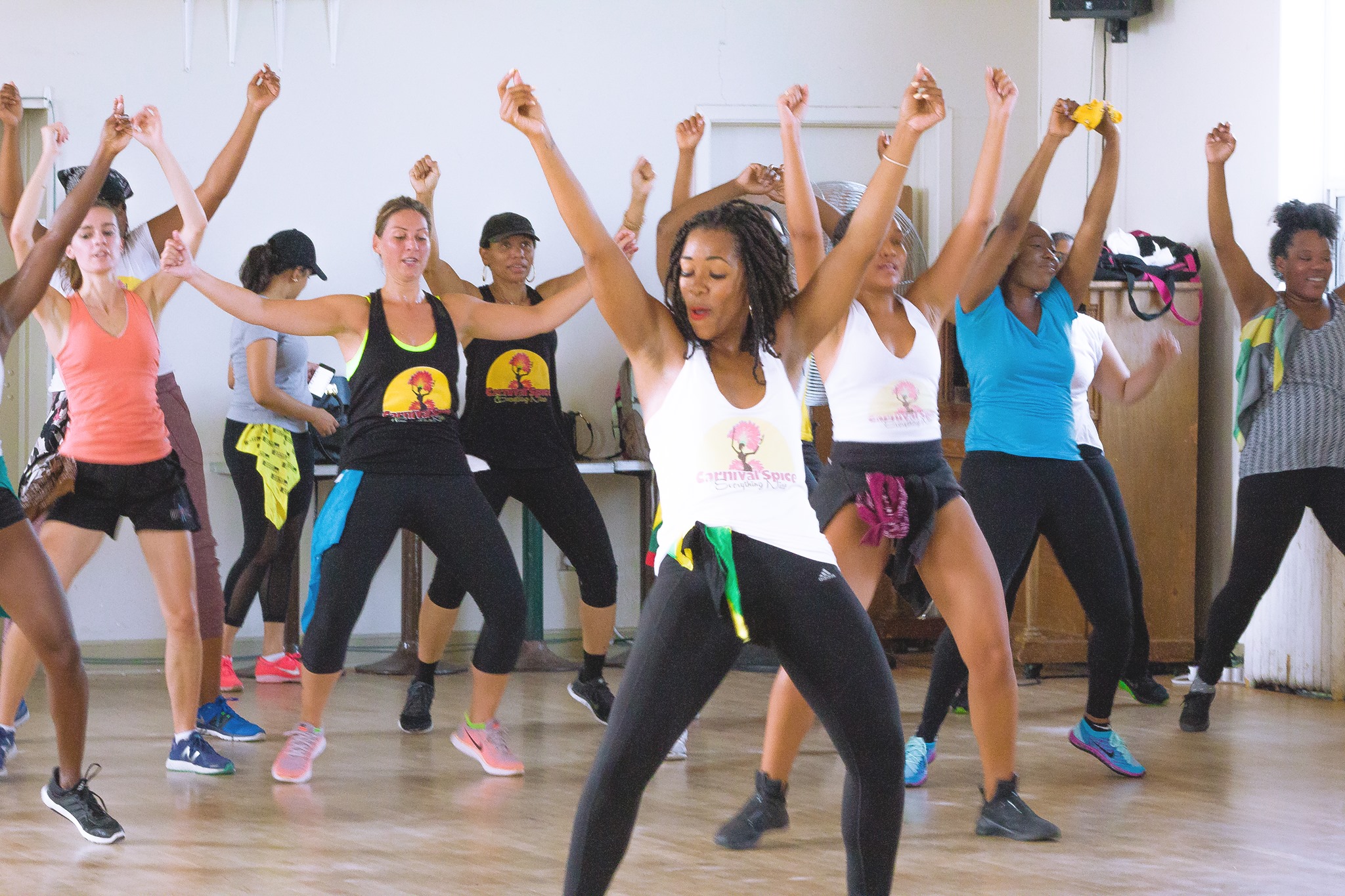 ---
HEAR FROM PAST PARTICIPANTS:
"This is one of the most fun, challenging and expressive ways to spend your time. Shakera and her team are top notch in all respects - professional, well organized, high energy and very committed to making sure that everyone taking part has a great time. You'll leave feeling energized, connected to other wonderful women and vibing to Caribbean rhythms. All levels and abilities are welcomed and encouraged so don't feel constrained to participate in any way. Highly, highly recommend!"
- Alanna R
"My second challenge with #carnivalspice is now completed and I can't wait for the next one (to begin). It is always so much fun and it makes me happy plus gives me energy. Good music, great people and always wonderful vibes. It is a powerful, cardio workout which helps to control or lose weight and makes you feel confident. I recommend it to everyone who is looking for good times. Spice up your life with #carnivalspice"
- Fran S
"It's not just about the quality of the great workout, it's the quality of the amazing people. Love my Saturdays with this crew. Toronto squad!!!"
- Michelle D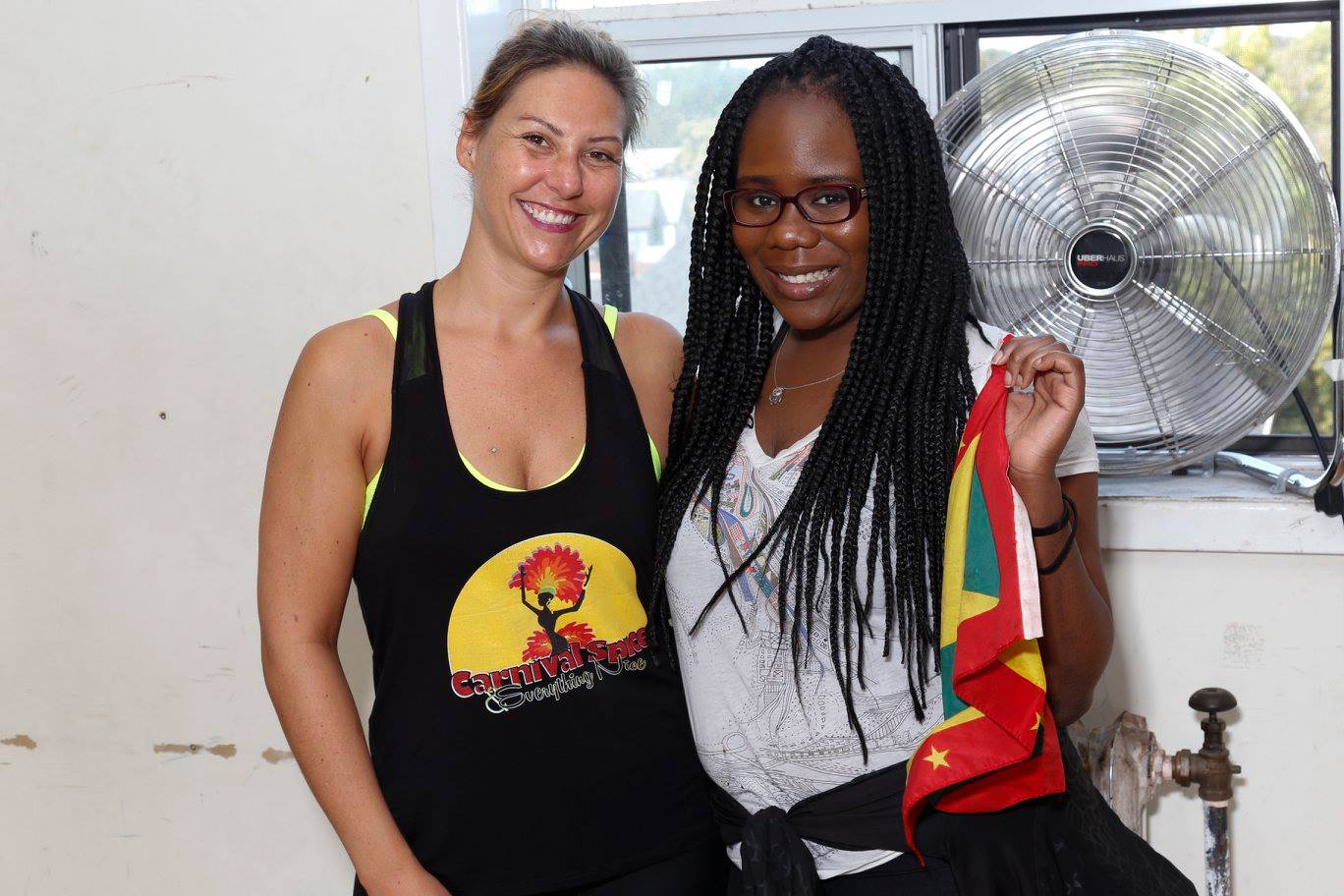 Click HERE To View More Reviews From Past Participants
---


INVESTMENT
Our classes increase confidence, provide growth, and allow you to burn a heck of a lot of calories. Your time with us is an investment into your well being.
.
Total investment amount: $139.99

Save $10 when registering before Oct. 2nd.
---
ADD - ONS
SINGLE CLASS DROP IN FOR 1PM CLASS:
$20 (Subject to availability)
CARNIVAL SPICE T-SHIRT: $20
WHOLE HEARTED FOOD GUIDE: $10
Whole Hearted Food is passionate about using food to whole-heartedly support you through your health journey! This team of wholistic nutritionists have prepared an easy to follow guide made up of tasty meals with a Caribbean twist.
CHALLENGE PLAYLIST: $5
Our instructors curate a new Carnival Spice playlist every class for your workout enjoyment. Order the "challenge playlist" to gain access to our full collection of songs.
---
HOW TO REGISTER
Online**
Email Transfer**
Please send email money transfer and contact info to info@carnivalspice.com; password: "carnivalspice"
---

FREQUENTLY ASKED QUESTIONS
WHAT CAN I EXPECT FROM A CARNIVAL SPICE FITNESS EXPERIENCE?
WHAT DO I BRING?
water bottle

rag or flag

smiles

yoga mat (needed by all challenge registrants - please indicate if you need to borrow)
WHAT DO I WEAR?
comfortable fitness attire / sweats
sneakers/running shoes
HOW OLD DO I HAVE TO BE TO ATTEND?
All ages are welcome. Recommended for 16-60 ;)
ARE CLASSES TRANSFEREABLE OR REFUNDABLE?
Participants must attend the class option they register in at the start of the challenge. Registrations are non-transferable and non-refundable.
WHERE CAN I PARK?
Please allow enough time to locate parking. There are paid and unpaid parking spots located within venue vicinity.
Ossington Station is also a 5 minute walk from the studio.
ARE CLASSES BEING HOSTED BY THE DOVERCOURT HOUSE?
No. These Carnival Spice classes are hosted by the Carnival Spice therefore if you require any further information please contact 1-888-243-6167 or info@carnivalspice.com
---


Get Social With Us:
Facebook
Twitter
YouTube
LinkedIn
Instagram
Snap Chat
"carnivalspice"