Description
Join us at the Revue on January 11 as we honour the life of Caroll Spinney, the incredible puppeteer who gave us Big Bird, with a screening of Big Bird's first and only starring vehicle, 1985's Follow That Bird!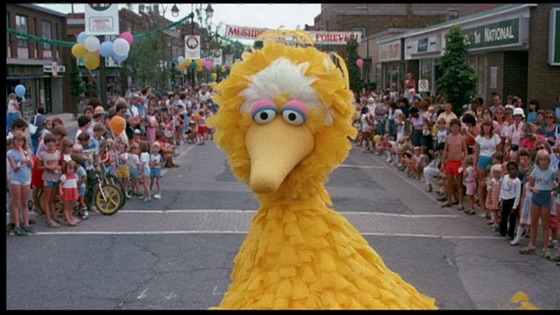 About the film
FOLLOW THAT BIRD
USA 1985 88min. G
Directed by Ken Kwapis
Starring Caroll Spinney, Jim
In the first Seasame St. theatrical film, Big Bird is sent to live far from Sesame Street by a pesky social worker. Unhappy, Big Bird runs away from his foster home, prompting the rest of the Sesame Street gang to go on a cross-country journey to find him. Features Dave Thomas and Joe Flaherty as the Sleaze Brothers, and cameos from John Candy, Chevy Chase and Waylon Jennings.