Description
ASM BC CHAPTER APRIL TECHNICAL MEETING AND AGM
Join us on Wednesday, April 25th for dinner at BCIT's Habitat Pub and our Technical Meeting and AGM. This month we are honored to have Andrew Seymour, M.Eng, P.Eng present. The technical presentation will be followed by a short AGM where we will discuss the chapters' health and volunteer opportunities. Be on the lookout for an email regarding volunteer opportunities to be sent on Thursday April 19th!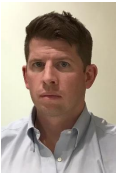 Andrew Seymour manages a department of engineers and laboratory technicians that provides services to oil & gas, pulp & paper, chemical processing, power generation, aerospace, construction, insurance, and legal clients. Approximately 2000 separate projects are performed within his supervision each year.
Andrew works closely with many large-scale industrial clients to provide asset integrity management and risk analysis, whereby he is responsible for determining inspection and assessment services to ensure the long-term serviceability of process equipment. He also performs investigation of complex operational failures to determine the best materials or process modifications necessary to avoid costly service breakdowns. Andrew is an expert in fitness-for-service (FFS) assessment, which through sophisticated examination (e.g. fracture mechanics, finite element analysis), determines if damaged or degraded equipment is acceptable for continued service.
Andrew's consulting and testing specializations include asset integrity management, risk analysis, failure analysis, FFS assessment, boiler & pressure vessel design/analysis, repair/alteration design, materials selection, welding engineering, quality assurance, materials specification preparation, corrosion engineering, metallurgy, and scanning electron microscopy.
TOPIC: "Case Studies on Fitness-for-Service"
A review of fitness-for-service (FFS) evaluation. The presentation will include a review of code and standards for pressure equipment design and fabrication as well as related FFS standards. The focus of the presentation will be case studies which illustrate assessment methodologies and reasoning for FFS. Examples will include pressure vessels, boilers and above ground storage tanks.
Event Schedule:
6:00 - 6:15 PM Registration & Networking (Habitat Pub, SE2 Building)
6:15 - 7:15 PM Dinner
7:15 - 8:00 PM Presentation and Discussion
8:00 - 8:30 PM Chapter AGM
ASM Members may be asked to show their ASM Membership number and Students may be asked to show their Student Card. Online registration will be open until Monday, April 23rd. Tickets will be an additional $5 if purchased at the door.
If you have any dietary considerations (ex. Vegetarian), please send your request to asmbcchapter@gmail.com with subject line "April Dinner- Dietary Consideration"
Thank you to our generous Chapter Sponsors:
MATEC, POWERTECH LABS, BUEHLER, ACUREN GROUP, ALLIED HIGH TECH PRODUCTS INC., SKC ENGINEERING, METLAB, and HOSKIN SCIENTIFIC

Useful Links: BCIT Burnaby Campus, SE2 Building
http://www.bcit.ca/map/
http://www.bcit.ca/parking/
http://www.translink.ca/