CASE STUDY: ADDRESSING PRIVACY CONCERNS AS THE CITY OF WINNIPEG'S TRANSPORTATION MANAGEMENT CENTRE USES INNOVATION, CONNECTIVITY AND DATA TO IMPROVE TRAFFIC FLOW

Thursday, 19 April 2018 from 11:30 AM to 4:00 PM (CDT)
Event Details
ARMA Winnipeg Presents:
 CITY OF WINNIPEG'S
TRANSPORTATION MANAGEMENT CENTRE
CASE STUDY: ADDRESSING PRIVACY CONCERNS AS WE USE INNOVATION, CONNECTIVITY, AND DATA TO IMPROVE TRAFFIC MANAGEMENT
Thursday, April 19th,  2018
Norwood Hotel, 112 Marion Street, Winnipeg, MB
Registration: 11:30 to 12:00 p.m.      
 Lunch: 12:00 – 1:00 p.m  
Session 1:00 p.m. – 4:00 p.m.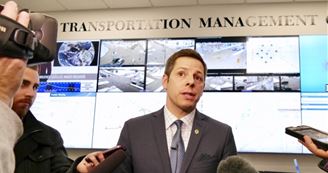 Just over one year ago, the City of Winnipeg unveiled its new Transportation Management Centre (TMC) a leading-edge facility which monitors all 650 signalized intersections across the city and can remotely respond in real-time to signal malfunctions and unexpected traffic incidents to improve traffic flow as well as provide real-time traffic information to drivers using the Waze app.  
The TMC combines new technologies with connectivity to modernize how we manage traffic flow. Remote access to cameras with the ability to zoom as far as three kilometers from where they are mounted, along with sharing information through crowdsourcing apps has raised significant privacy concerns.
https://winnipeg.ctvnews.ca/city-addresses-privacy-concerns-surrounding-new-traffic-centre-1.3257524
This case study will describe how information and data flows through the TMC's technologies, the types of records captured, eg.311 reports, waze notifications, etc.,  and the role of a records manager to take steps to identify and mitigate privacy concerns through the development of a comprehensive privacy protocol and records management guidelines which ensure compliance with FIPPA and PHIA regulations.
 Key Issues this session will address
1 – How to identify and address privacy concerns raised with records associated with smart city technologies and data practices.
2 – How to develop a foundational records management program to mitigate privacy concerns.
3 – Why building relationships with the business, IT and Legal is critical.
4 – The important role of records retention in privacy protection.
5 – The importance of continual evaluation of privacy protocols with the evolution of the program or operations.
Key Takeaways from This Session
Attendees will take away from this session:
An understanding of the role of records associated with the TMC operations, and Smart City technologies.
An overview of the TMC's records management program associated with privacy, including the development and use of tools such as privacy impact assessments, awareness training, protocols, guidelines, access controls and information sharing agreements
How to ensure records management and privacy protection receives senior management support and attention
How records management and information governance can strengthen privacy protection, and vice-versa
How to work together strategically
Bottom Line from this Session
The City of Winnipeg has been described as an epicenter of innovation and by combining new technologies with connectivity through the Waze app; the TMC is blazing a new trail for our city and modernizing how we manage traffic flow.
"Smart Cities" depend on the widespread use of sensors, ubiquitous connectivity, almost limitless storage and processing power, i.e. "Big Data". With the increasing switch to real-time, data and intelligent information collection from multiple sources, protecting citizen's privacy is of critical importance. Those who attend this session will come away with many ideas and best practices for finding the right balance between information protection and efficiency while complying with privacy laws, regulations and ensuring records and privacy protection is considered with the implementation of new processes and programs.
Presenter: Ryan Patrick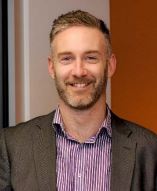 Ryan Patrick, Supervisor of the Transportation Management Centre, joined the City of Winnipeg in August 2016. Ryan has an education in Forensics and a decade of experience in transportation and incident management from both a ground zero and control centre perspective. During this time he saw the implementation and growth of pioneering new schemes and technologies to assist in traffic flow and incident management in Europe.
Ryan oversees day-to-day operations whilst assisting in development and implementation of new information systems practices and protocol.
Presenter: Shelly Smith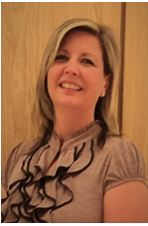 Shelly Smith, Records and Information Management Coordinator for Public Works Department, has been with the City of Winnipeg since October 2015.  Shelly has over 14 years of records management experience, in which she has overseen the implementation and operations of several diverse information management programs. Shelly has been an ARMA Winnipeg Chapter board member since 2011during which time she held the position as President twice and is the current Marketing Director.
As the Departmental Freedom of Information and Protection of Privacy Act coordinator, Shelly is responsible for ensuring compliance with privacy legislation as well as overseeing records management programs for the Public Works Department.
Infrastructure Canada's Smart City challenge encourages communities to adopt a smart cities approach to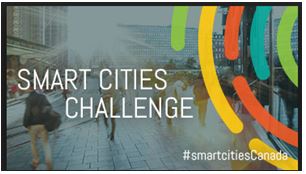 improve the lives of their residents through innovation, data, and connected technology. With a $50 million prize, as cities move toward data collection and analysis technology to help run more efficiently and innovate at a faster pace, protecting citizen's privacy has never been more important.
Have questions about CASE STUDY: ADDRESSING PRIVACY CONCERNS AS THE CITY OF WINNIPEG'S TRANSPORTATION MANAGEMENT CENTRE USES INNOVATION, CONNECTIVITY AND DATA TO IMPROVE TRAFFIC FLOW?
Contact ARMA Winnipeg Chapter
When & Where

Norwood Hotel
112 Marion Street
Winnipeg, MB R2H 0T1
Canada

Thursday, 19 April 2018 from 11:30 AM to 4:00 PM (CDT)
Add to my calendar
Organizer
ARMA International is a not-for-profit professional association and the authority on managing records and information – paper and electronic.
The Winnipeg chapter of ARMA has been active since 1980. We are committed to providing our vibrant records and information management community in Winnipeg – and beyond – with quality educational programming as well as a venue for networking opportunities.