Description
RSVP your free tickets to CAT YOGA (/KITTEN YOGA) classes at the Edmonton International Cat Festival on June 1, 2019, presented by Edmonton Yoga Instructor Bryanna Chan and the Greater Edmonton Animal Rescue Society (GEARS).
BEGINNER YIN YANG CAT YOGA AT THE EDMONTON CAT FESTIVAL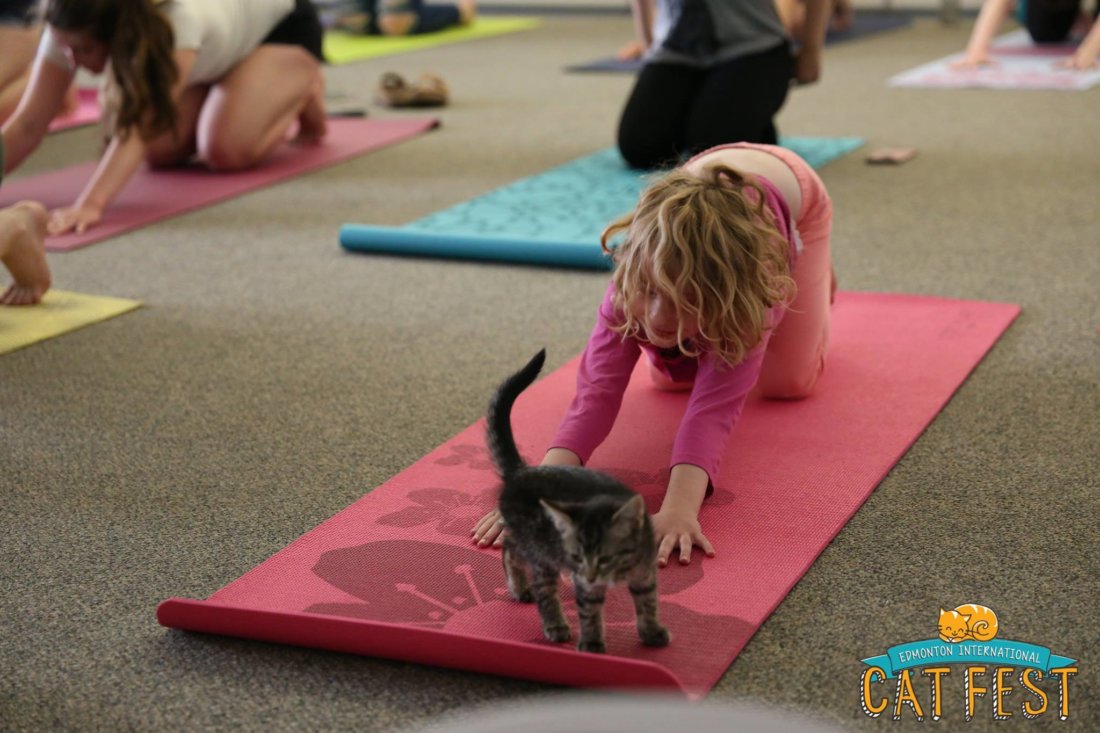 The 45-minute beginner vinyasa yoga class with stretching will be offered three times throughout the day at 11:30, 1:30 and 3:30, and the class is included with your Edmonton Cat Festival admission, so make sure you have a festival ticket then RSVP to reserve your limited spot in the class!
Click here to pre-purrchase your festival tickets
Adoptable kittens in the yoga class are provided by GEARS, the Greater Animal Rescue Society (one of the festival's supported rescues this year!) and yoga instruction will be presented by local yogi Bryanna Chan.
CAT YOGA CLASSES WILL RUN AT 11:30 A.M., 1:30 P.M. AND 3:30 P.M. FOR 45 MINUTES EACH. SELECT YOUR PREFERRED TIME TO RSVP.
If purr-ticipating, please bring your own yoga mat and appropriate clothing. There are bathrooms to change at the venue. Please note a photography may be taking photos of the classes for promotional purposes. By attending, you are agreeing to be photographed.
** IMPURRTANT **
You must have a ticket to the Cat Festival and be RSVPed to one of the cat yoga classes to gain entry into the class. You can Pre-purrchase your Cat Festival tickets online ($15) or buy at the door ($20), however you will need to RSVP for one of the 3 yoga class times in advance so we have a sense of capacity.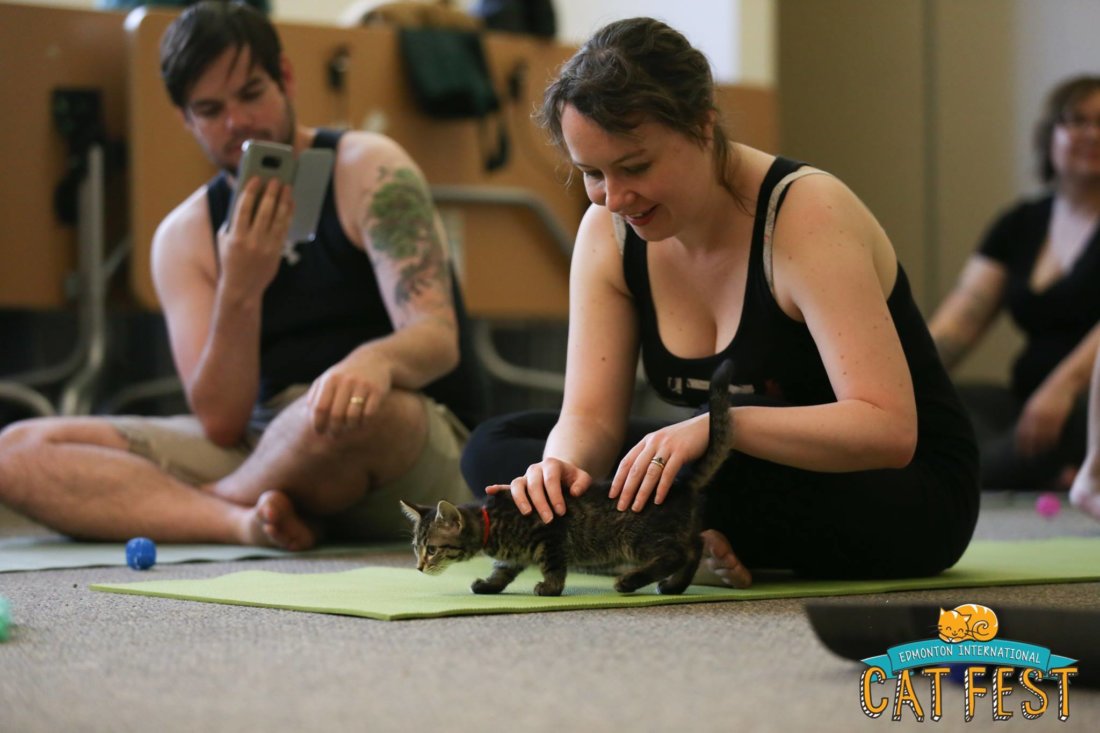 About Yoga Instructor Bryanna Chan
Bryanna initially started yoga with the intention to build physical strength and flexibility, but found that the practice also gave her an effective means for stress relief, improved her alignment, increased her self-esteem, and gave her more insight into the importance of the daily interplay between the mind, body and spirit. Bryanna recently received her 200-hour Yoga Alliance teaching certification through Empowered Yoga, and designs her practices with dynamic vinyasa sequences, strengthening standing balances, and revitalizing deep stretches. She is also jogging-enthusiast, a covert comedian, and a professional cat cuddler! She looks forward to sharing her passion for yoga with new and veteran yogis!"
About the Greater Animal Rescue Society
The Greater Edmonton Animal Rescue Society (GEARS) was formed in 2013 to help injured, abandoned, unwanted, and homeless animals in the Edmonton area. Compassion motivates us to help, heal, and alleviate the pain of the animals we encounter. GEARS is a non-profit organization that relies on a network of volunteers and foster homes working together to give companion animals a second chance at their forever family. With high standards of practice and charitable status, GEARS sets an example in the community, for companion animal welfare and rescue.
Learn more about the June 1 Festival
Pre-purrchase tickets to the festival