Description
Dear Friends and Associates,
We would like to invite you to the sixth Catholic Professionals Network lecture series Wednesday, May 16th, 2018 at the Newman Center at McGill University, 3484 Peel St. at 5:30 p.m. Our featured guest speaker is Dr. Catherine Ferrier.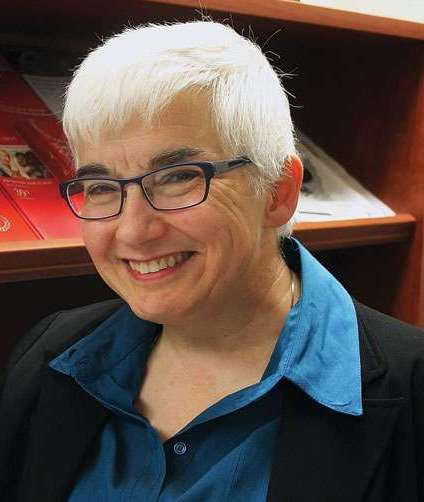 Dr. Catherine Ferrier understands the value of life and has spent her career promoting and defending the gift of life. She has more than 30 years' experience in the medical field; as Assistant Professor in the Department of Family Medicine at McGill University; as a consultant in geriatric medicine at the McGill University Health Centre, and in primary care family medicine. In her geriatric practice, Dr. Ferrier cares for patients suffering from a variety of ailments related to aging, especially cognitive disorders. As such, part of her responsibility is to focus on assessment of decision-making capacity.
Her passion for the care of the elderly led her to obtain a Certificate of Special Competence in Care of the Elderly from the College of Family Physicians of Canada.
This concern soon transformed into a larger mission for the protection of life and she co-founded in 2012, along with 24 other Quebec doctors, the "Physicians' Alliance against Euthanasia"; which now includes 1100 members.
She is also a Board member of the Association Jérôme Lejeune des médecins catholiques de Montréal, and of the citizen network Vivre dans la dignité.
Dr Ferrier has learned to face opposition, and will testify how living a life of faith and being guided by her Christian values has given her wings, helped her achieve greater goals within her career and solidified her vocation as a physician.
With all the challenges facing Catholic professionals today, our mission is more important than ever. Working to build a strong professional network of the faithful to help encourage each other in being true to our faith while striving to achieve our professional goals.
----
Chers amis et associés,
Nous souhaitons vous inviter à la sixième série de conférences du Réseau Professionnel Catholique, ce mercrerdi 16 mai 2018 au Centre Newman de l'Université McGill, 3484, rue Peel, à 17h30. Notre conférencier invité sera Dr. Catherine Ferrier.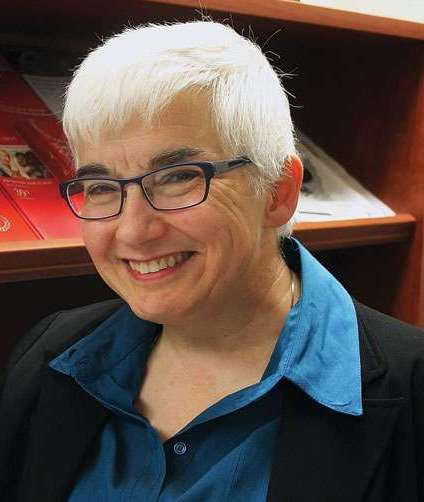 Dr. Catherine Ferrier comprends l'importance et la valeur d'une vie. Elle a d'ailleurs passer sa carrière a promouvoir et défendre le don de la vie.
Dr. Ferrier cumule plus de 30 ans d'expérience dans le secteur médical; occupant différents rôles, tel que, assistante professeure dans le département de médecine de famille de l'université McGill, consultante en médecine gériatrique au Centre Universitaire de Santé McGill et consultante en soin de première ligne et médecine familiale.
Dr. Ferrier soigne les patients souffrant d'une variété de conditions reliées au vieillissement, tout particulièrement les troubles cognitifs. Conséquemment, une bonne partie de ses responsabilités est d'évaluer la capacité de ses patients à prendre des décisions.
Sa passion pour les soins des ainés l'a mené a l'obtention d'un certificat du College des médecins de famille du Canada; en compétence spécialisée pour les soins des aînés.
Cette dévotion s'est transformée dans une plus grande mission, soit la protection de la vie. Elle a co-fondé en 2012 avec 24 médecins Québécois , l'Alliance des medecins contre l'euthanasie", qui comprend à présent 1100 membres.
Dr. Ferrier est aussi membre du conseil d'administration de l'association Jérôme Lejeune des médecins catholiques de Montréal et du réseau "Vivre dans la dignité".
Dr. Catherine Ferrier a appris à faire face à l'opposition et témoignera comment sa Foi et vivre ses valeurs chrétienne au quotidien lui ont donné les ailes et aidé à surmonter tout défi et croître dans sa carrière, tout en solidifiant sa vocation en tant que médecin.
Avec tous les défis auxquels sont confrontés les professionnels catholiques aujourd'hui, notre mission est plus importante que jamais. Nous œuvrons pour construire un réseau professionnel solide de fervents catholiques pour nous encourager mutuellement à être fidèle à notre foi tout en s'efforçant d'atteindre nos objectifs professionnels.
Share this event on Facebook and Twitter
We hope you can make it!
Cheers,
Catholic Professionals Network