Cayley Thomas - a Secret Streetcar concert

Wednesday, 11 September 2013 from 8:30 PM to 10:00 PM (MDT)
Event Details
a secret streetcar concert with
Cayley Thomas
Wednesday, September 11th – 8:30-10:00pm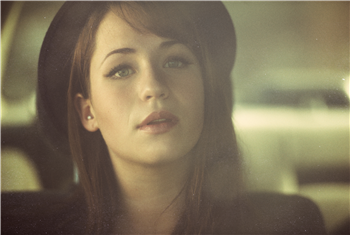 This will be a beautiful evening of heartfelt delivery.
Cayley sounds like the muddy Mississippi came west on the North Saskatchewan whitewater. Born and raised on the riverbanks of Edmonton, Cayley is at home singing the blues of long winter nights, the jazz of orange prairie mornings and the folk of everyday life.
Read more about her music on her facebook page or follow her on twitter. And then go watch this video. And check out her bandcamp page.
Our trip starts at 8:30pm sharp, so please arrive by 8:15pm. Meet at the back of the Arts Barns by the tracks, 10330 84 Avenue. The streetcar will take us to the high-level bridge and stop right in the middle of it for a first set of music and wonderful views of the grand North Saskatchewan and the river valley. After crossing the river we return for a second stop on the bridge with more music.
There will be no intermission.
TIX: There are only 34 tickets. They cost $25 each (breakdown: streetcar costs $375, organizers take a small cut and the rest of the money goes to the artists.
A Word on the Price: $25 is steep for a show. Last year we charged $20 and would have preferred to keep it at that price but the fees for the streetcar rental went up substantially. In order to pay the musicians what we want to, we needed to increase the fees.
But also, these concerts are truly one-of-a-kind in a beautiful intimate venue. To have high quality live music shows on a 100-year old streetcar, on a 100-year old bridge over a majestic river, at sunset is - as far as we know - done nowhere else in the world. The $25 per ticket covers the price of the ride and decent pay for the musicians. We think it's entirely worth it. We hope you will too.
No refunds.
COMING UP - tickets on sale closer to the dates:

August 30 – Dana Wylie 7.30pm

September 5 – Rapid Fire Theatre 6pm

September 5 - Scott Cook 8pm

September 11 - Cayley Thomas 8:30pm

September 12 – Rapid Fire Theatre 6pm

September 12 – the Carolines 8pm

September 14 - Jason Kodie 7.30pm

September 20 - Clint Pelletier and Thea Neumann 7.30pm

September 28 – Justine van der Grift 7.30pm

October 4 - Erin Faught 7pm

October 11 - Billie Zizi
When & Where

The High Level Bridge 100-year old Streetcar
10330 84 Avenue Northwest
Edmonton, AB T6E 4E9
Canada

Wednesday, 11 September 2013 from 8:30 PM to 10:00 PM (MDT)
Add to my calendar