CBC International Women's Day Celebration
Come celebrate with CBC and network with amazing women!
When and where
Location
CBC Atrium 250 Front Street West Toronto, ON M5V 3G5 Canada
About this event
This year's International Women's Day theme is #EachForEqual, and two CBC Employee Resource Groups, Women in Tech and Visible Women, have come together to organize, celebrate and advocate for and spread awareness about creating equality in the workspace for women working across industries.
Agenda
10:45 a.m. - 11:00 a.m. Registration
11:00 a.m. - 11:30 a.m. Networking round tables
11:30 a.m. - 11:40 a.m. Welcome from CBC executive and host
11:45 a.m. - 12:15 p.m. Keynote by Sarah Kaplan on "Making real progress on gender equality"
12:30 p.m. - 13:30 p.m. Panel discussion
13:30 p.m. - 13:45 p.m. Closing remarks
13:45 p.m. - 14:00 p.m. Networking and sharing insights
Light lunch will be provided. First come, first served.
The event will be live streamed and a recording will be available for viewing.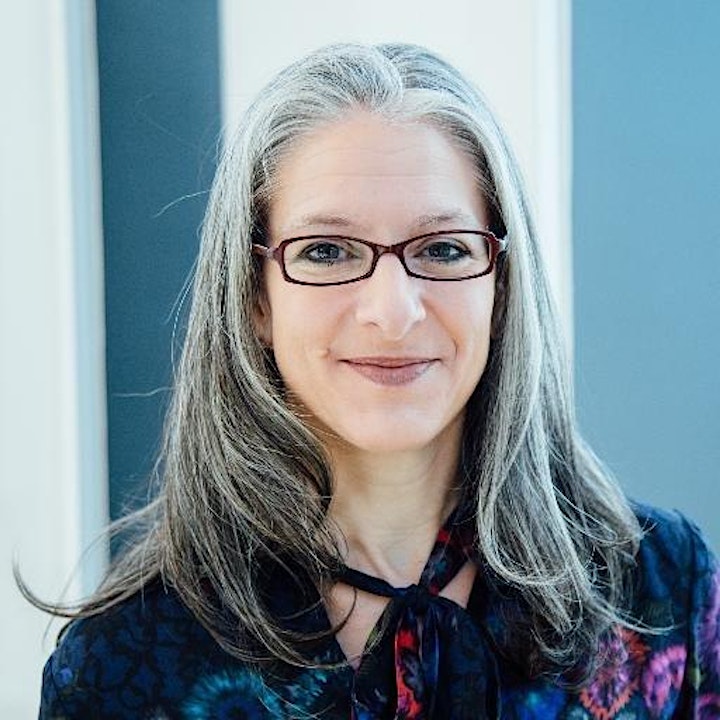 Keynote speaker and panelist:
Sarah Kaplan : Sarah is a distinguished Professor, Director, Institute for Gender and the Economy, and Professor of Strategic Management at the Rotman School of Management at the University of Toronto. She is a co-author of the bestselling business book, Creative Destruction as well as Survive and Thrive: Winning Against Strategic Threats to Your Business. Her latest book is The 360° Corporation: From Stakeholder Trade-offs to Transformation.
Her research has covered how organizations participate in and respond to the emergence of new fields and technologies in biotechnology, fiber optics, financial services, nanotechnology and most recently, the field emerging at the nexus of gender and finance. She recently authored "Gender Equality as an Innovation Challenge" (2017) in the Rotman Management Magazine, "The Risky Rhetoric of Female Risk Aversion" (2016) in the Stanford Social Innovation Review, "Meritocracy: From Myth to Reality" in the Rotman Management Magazine (2015), and "The Rise of Gender Capitalism," in the Stanford Social Innovation Review (2014). Her current work focuses on applying an innovation lens to understanding the challenges for achieving gender equality.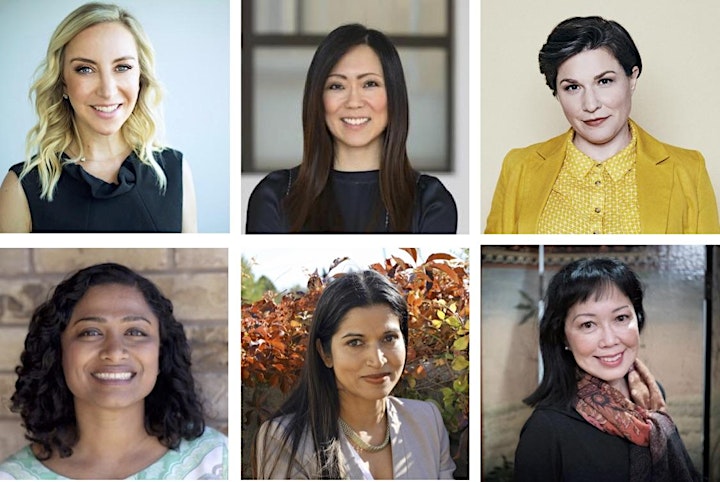 Panelists:
Jodi Kovitz: Jodi is the founder & CEO of #movethedial, a global movement and organization to advance the participation and leadership of all women in technology. She has been named twice one of Canada's Top 100 most powerful women (2017, 2019), a top 25 Women of Influence in Canada (2018) and a Toronto Adweek Brandstar (2018). Jodi's first book is coming out in 2020, "Go Out of Your Way: How one small act can move the dial in life and business", which was endorsed by Sheryl Sandberg. Jodi holds an HBA from Ivey and an LLB from Osgoode Hall Law School.
Christine Song: Christine is a Strategic Partner at Bigwin Group focused on executive retained search, as well as the Chief People Officer for ChefHero, an early stage food-tech startup established in 2015. She has over 15 years of progressive HR experience working in diverse industries from large corporate environments to smaller early stage tech startups where she spent the last 5 years as an HR executive reporting directly to Founders and CEOs.
Christa Couture: Christa is an award-winning performing and recording artist, non-fiction writer, and broadcaster. Her seventh recording, "Safe Harbour," is coming out on Coax Records in March 2020, her debut non-fiction book "How to Lose Everything" is slated for publication this September by Douglas & McIntyre, and she is the midday host on Toronto's 106.5 ELMNT FM. She is also proudly Indigenous, queer, disabled, and a mom.
Caroline De Silva: Caroline is a senior finance leader in the retail industry supporting the loyalty group and retail companies at Loblaw. Her career began in consumer packaged goods in corporate planning. She later joined Shoppers Drug Mart and over her 12+ years at the corporation, she has had an exciting career growing into a leader and supporting most core corporate and operational functions.
Panel moderated by:
Manjula Selvarajah : Manjula is a Toronto-based journalist, a technology columnist with segments airing on CBC Radio's 20+ radio stations across the country and a guest host on CBC's Ontario weekend show. She is a frequent emcee and moderator, with repeat speaking appearances at Elevate, Collision and #MovetheDial. In her former role, she was Vice President of Marketing at Eloqua, and holds an Engineering degree from Queen's University. She sits on the board of Scientists In School and is co-founder of the non-profit Tamil Women Rising.
Event host:
Mary Ito: Mary has been a host and producer with CBC Radio 1 for over a decade. She is the former host of the weekend morning show Fresh Air and previously worked at CBC TV as the host of Living in Toronto. Mary has also worked at TVOntario, Global Television, CFTO-TV and CFRB Radio. She is the founder of CRAM, a learning festival for the public which showcases research from Toronto's four universities.
CBC Visible Women: Our mandate is to create a network, as well as a space of dialogue for women of colour working for the CBC/Radio-Canada.
CBC Women In Tech: Our mandate is to showcase and empower women in technology at the CBC, and to inspire, encourage and enable them to be successful.