Location
The Castlefield Event Theatre (formerly The Capitol)
2492 Yonge St
Toronto, ON M4P 2H7
Canada
Description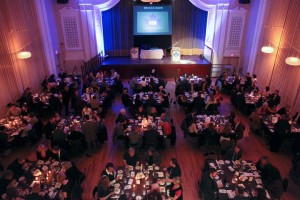 Canada's most exciting celebration of the craft of editing returns! The C.C.E. Awards by deluxe 2013 will be held at The Castlefield Event Theatre (formerly The Capitol) in Toronto, Ontario. Join us on June 6th, 2013 as we put the spotlight on editing in t.v., film and new media.
This year we are pleased to announce that we have expanded the event; tickets for the upper mezzanine are available at a discount price (and still with great food! There willl be a buffet of hors 'oevres available - please see the menu below).
TICKET SALES WILL END ON MAY 30, 2013!! There are no tickets sold at the door, as all meals must be ordered in advance.
Cocktails will begin at 6 pm, dinner served at 7:30
COMPLETE MENU THAT WILL BE OFFERED AT THE AWARDS
Many thanks to our sponsors:
Platinum:
Deluxe
Gold:
Directors Guild of Canada - Ontario
Tattersall Sound & Picture
Urban Post
Fearless Post
eOne Entertainment
Applied Electronics
Sim Digital
Frostbite Media
Silver:
Optix Digital Post
Instinct Entertainment
Skylar Entertainment
Bronze:
Epitome Pictures