CCSVI ... Voices of Progress Conference DVD Set

Saturday, September 28, 2013 at 2:00 PM

-

Wednesday, December 31, 2014 at 5:00 PM (EDT)
Event Details
CCSVI … Voices of Progress Conference
On Saturday and Sunday, September 28 and 29, 2013, the National CCSVI Society (NCS) hosted its third annual Canadian CCSVI conference at the Delta Hotel in Sherbrooke, Quebec . The conference, CCSVI … Voices of Progress Conference presented current CCSVI research and provided education for the neurovascular patient communities and the community at large. Saturday's Patients & Friends Day began at 2 pm, with the conference Science program started at 8:30 am Sunday.
Simultaneous English-French and French-English translation was offered at CCSVI…Voices of Progress conference (28-29 September, Sherbrooke, Quebec)! Thanks to ASPE for finding tech sponsors and to our volunteer real-time translators!
Chronic cerebrospinal venous insufficiency (CCSVI), a condition named by Italian researcher Dr. Paolo Zamboni, is more prevalent in those who have been diagnosed with a neurological disease. With CCSVI, the veins in the neck and chest are narrowed and therefore fail to allow blood to drain properly from the brain and spinal cord causing individuals who suffer from it to have slow stroke like physical and mental issues, which maybe misconstrued as purely neurological symptoms.
MS is just one on a large and growing list of conditions showing association with this emerging neurovascular frontier, including but not limited to Parkinson's, ALS, Alzheimer's, IBS, Migraine, ChronicFatigue, Fibromyalgia, Myasthenia Gravis, Lyme Disease, and Dementia.
With awareness of CCSVI growing exponentially in Canada, the public's need for accurate and current information from medical researchers is paramount. 
The National CCSVI Society is a Canadian registered charitable society formed in 2010 whose mandate is to continue to provide patients, physicians, medical policy makers, and the public at large with the latest in CCSVI research. All donations go towards bringing CCSVI researchers and patients together so everyone has the most current information available. Donations of $20 and more will receive a tax receipt for income tax purposes.
When & Where
2685 Rue King Ouest
Sherbrooke, QC J1L 2H5
Canada

Saturday, September 28, 2013 at 2:00 PM

-

Wednesday, December 31, 2014 at 5:00 PM (EDT)
Add to my calendar
Organizer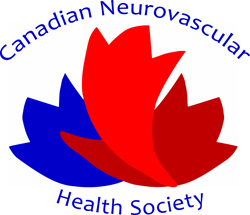 The Canadian Neurovascular Health Society is a registered volunteer driven, non-profit charitable society dedicated to improving the lives of Canadians affected by neurovascular conditions and diseases primarily through support, research and education. Our mandate is to serve as a resource for education and research for individuals with and at risk for neurovascular symptoms, their families and caregivers, government, the public at large, and medical and research communities.
We provide services through three primary methods: Providing Information and Support – to advance the awareness of neurovascular health to health care professionals and to champion neurovascular treatment; Research – to gather knowledge of neurovascular conditions; and Education – delivering educational forums.
We will provide Canadian Charitable receipts for amounts $20.00 and higher.
For further information, please visit us at http://cnhs.ca