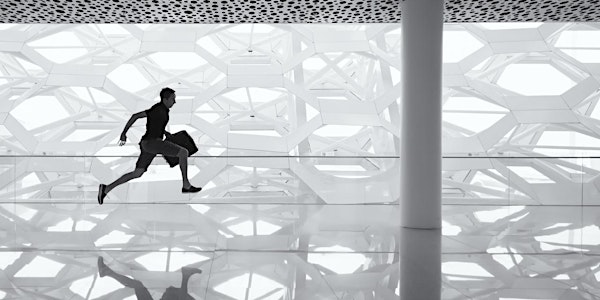 CDC: Kickstart Your Career--Internship and Entry-Level Programs
When and where
Location
Event Room 1 Peter Gilgan Centre for Research and Learning 686 Bay Street Toronto, Ontario Canada
Description
Are you looking for opportunities to do more career exploration and develop industry, government, or non-profit work experience during or after your graduate studies? Join the Career Development Committee for "Kickstart Your Career," where we'll share information about internship and entry-level employment programs
research
industry
marketing
computing
government
pharma
commercialization
knowledge translation
research administration
Speakers
Name: Jillian Hatnean, PhD
Company/Agency: Mitacs
Title: Director Business Development
About MITACS: Mitacs is a national organization that designs and delivers research and training programs. Working with 60 universities, thousands of companies, the federal and provincial governments, they build partnerships that support industrial and social innovation in Canada.

Name: Julie Turnbull, PhD
Company/Agency: Klick Health
Title: Editorial Director
About Klick Health: Klick Health is a digital marketing agency headquartered in Toronto with teams across the United States. The company offers marketing, operational, and learning services, such as custom web application development, consulting, content and creative development, web analytics, e-Learning course development and learning management systems, website design, and web usability consultation to the healthcare industry.

Name: Jennifer MacLean, PhD
Company/Agency: SOSCIP (Southern Ontario Smart Computing Innovation Platform)
Title: Operations Manager
About SOSCIP: SOSCIP is a research and development consortium that pairs academic and industry researchers with advanced computing tools to fuel Canadian innovation within the areas of agile computing, cities, mining, health, digital media, energy, cybersecurity, water and advanced manufacturing.
Name: Melissa Dalgleish, PhD
Company/Agency: SickKids Resesarch Training Centre
Title: Program Coordinator
About the RTC: The RTC offers two in-house internships programs, STRIDE (which places basic trainees in clinical settings and vice versa) and the administrative internships program (which places interns in knowledge translation, IP&C, grant development and the RTC). The RTC also offers support to applicants for other internships, including the Ontario Public Service internship program (government), Mitacs Accelerate (industry-partnered research), and the Vertex Fellows program (pharma).