#CdnImm Event #12 - Language Services Delivery & Coordination

Thursday, February 21, 2013 from 1:00 PM to 4:00 PM (EST)
Event Details
See information about the previous event here.
Are you actively engaged in settlement service delivery or immigration research?
Do you want to connect with academics and practitioners in settlement?
If so, this is not an event to miss.
With the growth of popularity of the "#CdnImm" hashtag on Twitter, a community has coalesced online to share and discuss timely and relevant topics and information about Canadian immigration. The #CdnImm event series helps to promote connections, encourage further sharing of information, and expand the community of collaborators in order to enhance our understanding of the sector and improve services. 
Event topic:  Language Services Delivery & Coordination
Aim:
To discuss, gain knowledge and share best practices in referrals to and service coordination of language services for newcomers.
To identify and explore hot topics in newcomer language services, including using technology in the ESL classroom and supporting clients who:
Are

at higher language levels

Are seeking citizenship under the new langauge requirements

Have literacy or basic skills needs
To gather information from presenters that attendees can apply to their work.
Schedule
1 - 1:30 p.m.:  Registration

1:30 - 1:40 p.m.:  Introductions

1:40 -

 2:30 p.m.:  Exploration of key issues, themes and questions to guide presenters

2:30 - 3:30 p.m.:  Presentations and Q&A

3:30 - 4 p.m.: Closing Remarks / 

Networking
Speakers
Erin O'Neil, Team Leader, Language Assessment and Referral Centre, YMCA of Greater Toronto 
Erin O'Neil currently works as a Team Leader with the Language Assessment and Referral Centre at the YMCA of Greater Toronto, a high-volume assessment centre serving close to 20,000 newcomers every year.  Prior to working in assessment, she spent several years teaching ESL to adults.  She holds a Bachelor's degree in English from Concordia University and a TESL certificate from the University of Toronto.  
Olga Herrmann, Project Manager, Metro Toronto Movement for Literacy
Olga Herrmann is the Project Manager for the Metro Toronto Movement for Literacy's (MTML's) Exploring Learner Pathways research project.  Olga has worked as both an ESL and Literacy and Basic Skills (LBS) instructor within community-based agencies, as well as within college and university settings. She has extensive experience working with adult learners and is committed to adult education praxis that is responsive to the needs of each learner. Olga has a Masters in Adult Education from OISE with a focus on workplace learning and social change.
Sharon Rajabi, Consultant, Budget & Operations, Toronto Catholic District School Board
Sharon Rajabi has been involved in the field of ESL/EFL for over twenty years and has served on various provincial and national advisory boards; The Modern Language Centre (OISE), ORLAC (Ontario LINC Region Advisory Committee), Ontario Ministry of Citizenship & Immigration, CCLB on PD and CLB frameworks and TESL Ontario Instructor Post certificate project to name a few.   She is currently a member of CLARS Advisory Committee. Sharon's interest is in the application of technology in Second Language Acquisition and its impact on communication and second language learning.  She is the co-author of LINC 4&5 Curriculum Guidelines (1999) and CALL: A Software Guide for the LINC Classroom (2000), both sponsored by CIC Ontario Region.  In 2007, she authored Step Forward Canada Books 1 & 2, published by Oxford University Press.
MC
Aimee Holmes, Manager, Language for Workplace Connections, ACCES Employment
Aimee Holmes has been working in the settlement sector since 2007 and came to the field with a background in editing, teaching ESL, and project coordination. She has a special interest in inter-agency service collaboration, has presented on this topic at the OCASI Professional Development Conference and at a national level at Cannexus13. She is currently the Manager of Language for Workplace Connections, an enhanced language training program offered at ACCES Employment. She has a Masters in Social Sciences from Germany and South Africa.
ACCES Employment assists job seekers from diverse backgrounds, who are facing barriers to employment, to integrate into the Canadian job market. We achieve this by providing employment services, linking employers to skilled people and building strong networks in collaboration with community partners.
Bring your own immigration/settlement literature to share!
There will be an information table, so please bring any flyers, brochures or other literature related to immigration or settlement.  (If there is any information left over at the end of the event, please take it with you.)
If you have a message you would like mentioned at the end of the event, please send it to us ahead of time.
Feel free to bring your mobile device, laptop, tablet, and take notes, share links, and be part of the online discussion. There is no Wi-Fi at this location.
Also, if you haven't already, you are encouraged to join the online conversation on Twitter. 
Check out what people are already discussing and sharing on Twitter about Canadian Immigration:
Don't know what Twitter is?
That's fine! At this event we'll help you get ready to use Twitter to be part of the #CdnImm discussion. Start by downloading Twitter to your favorite mobile device, tablet or laptop computer:
Then sign up for an account on Twitter and we'll help you with the rest. 
Feel free to share this event with others, and please RSVP so we can keep a count on attendees. Space is limited!  You do not need to print your ticket.
This session run in collaboration with: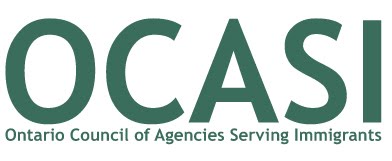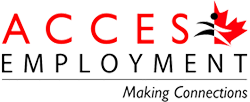 Have questions about #CdnImm Event #12 - Language Services Delivery & Coordination?
Contact the organizer
Attendee List
Sort by:

Date

|

First Name
When & Where
489 College St
Suite 100
Toronto, M6G 1A5
Canada

Thursday, February 21, 2013 from 1:00 PM to 4:00 PM (EST)
Add to my calendar
#CdnImm Event #12 - Language Services Delivery & Coordination