Ceiling, Cracked? News Women in Charge

Monday, 2 March 2015 from 6:30 PM to 9:00 PM (EST)
Event Details
CJF J-Talk
Journalism matters. 
#CJFjtalk

Ceiling, Cracked? News Women in Charge

 
How do women who hold top spots in the media see their role when it comes to news coverage, workplace culture, and management issues?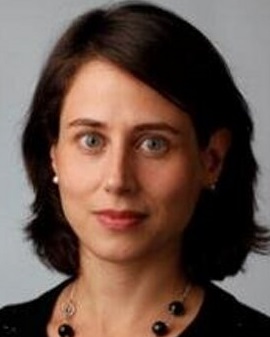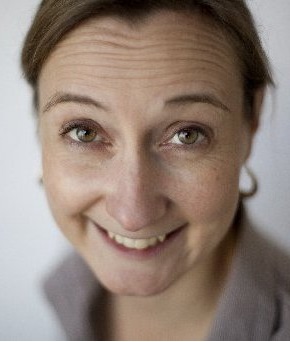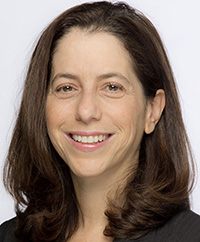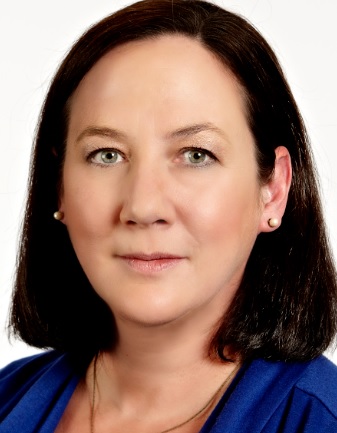 Elena Cherney, Canada bureau chief and global resources editor for The Wall Street Journal
Jane Davenport, managing editor of the Toronto Star
Wendy Freeman, president of CTV News
Jennifer McGuire, general manager and editor-in-chief of CBC News and Centres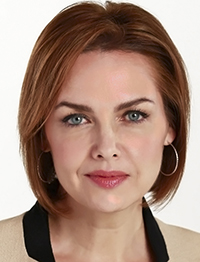 Dawna Friesen, anchor and executive editor of Global National, moderates this discussion on women in journalism.

Registration 6:00pm  |  Discussion 6:30pm  |  Reception 8:00pm
TD Tower, 66 Wellington St. West, 54th floor, Toronto

Attendance is limited. Join our waitlist to become notified when a ticket becomes available.

ABOUT THE SPEAKERS


ELENA CHERNEY is the Canada bureau chief and also serves as global resources editor for The Wall Street Journal. She was previously managing editor at The Globe and Mail, and editor of the Report on Business. As a reporter, she worked for the Wall Street Journal as a Canada correspondent for seven years, from 2000 to 2007, and before that, reported for papers including the Peterborough Examiner and The Gazette in Montreal, where she was a two-time winner of the Edward Goff Penny Prize for young journalists. Ms. Cherney grew up in Montreal and was educated at Yale University, where she studied English and History.
@ElenaCherney

JANE DAVENPORT is the managing editor of the Toronto Star, overseeing newsroom operations and the Star's digital and print content. Prior to this position, she held the positions of news editor and deputy national editor. Prior to joining the Star, she was national editor and assistant city editor at The Gazette in Montreal, Sunday and weeklies editor at the Halifax Daily News and managing editor of Metro in Halifax.
@janerdavenport7

WENDY FREEMAN was named president of CTV News in 2010, responsible for news, information, and current events programming, including CTV National News, CTV News Channel, BNN, and CP24. Also under her leadership are Canada AM, Question Period, Power Play, and W5. Freeman presides over all Bell Media news editorial content and newsgathering efforts for television and digital, and oversees the newsrooms' day-to-day operations. Previously, Freeman has held a variety of senior management positions with CTV News. Prior to joining the company, Freeman worked at WPIX-TV in New York and WXYZ-TV in Detroit, as well as City TV in Toronto, where she began her television career.
@WendyFreeman
JENNIFER MCGUIRE has been the general manager and editor-in-chief of CBC News since 2009. In 2011, she assumed responsibility for managing CBC's local and regional markets on all platforms. McGuire is responsible for: CBC News Network; all news programming on CBC Television and Radio, including The National, World at Six, World Report and the fifth estate; all local programming on CBC Radio and television, including flagship morning shows (such as Metro Morning); CBCNews.ca; and all mobile applications of CBC News including CBC News Airport Express services. She has also served as executive director of CBC Radio, executive director of programming for CBC Radio, and acting head of CBC Radio current affairs. Rounding out her extensive experience, McGuire also has a successful programming background in television as a producer. McGuire started her CBC career at CBC Radio in Ottawa, where she was a producer on Ottawa Morning.
@jmcguirecbc


ABOUT THE MODERATOR
DAWNA FRIESEN is the anchor and executive editor of Global National. Prior to joining Global National, Dawna served as NBC's foreign correspondent and anchor in London for 11 years. Appearing on NBC News, Today and MSNBC, she travelled extensively covering many international news stories, including the Israeli Palestinian conflict and the wars in Afghanistan and Iraq. Before NBC, Dawna worked in Toronto at CTV as a national correspondent, anchor and back-up host for Canada AM. In addition, she served as a parliamentary reporter in CTV's Ottawa bureau, and as a reporter and anchor for CBC-TV in Vancouver. Dawna began her journalism career in 1985 at a newspaper in Portage la Prairie before moving on to radio and television stations in Brandon, Saskatoon, Thunder Bay and Winnipeg.
@DFriesenGlobal
IN-KIND SUPPORTER

 
 

 

          

 
 
When & Where

TD Tower, 54th Floor
66 Wellington Street West
Toronto, Ontario M5K 1A1
Canada

Monday, 2 March 2015 from 6:30 PM to 9:00 PM (EST)
Add to my calendar
Organizer
The Canadian Journalism Foundation promotes excellence in journalism by celebrating outstanding journalistic achievement. Our signature events include an annual awards program featuring a must-attend annual industry gala where Canada's top newsmakers meet Canada's top news people. Through J-Talks, our popular speaker's series, we facilitate dialogue among journalists, business people, academics and students about the role of the media in Canadian society and the ongoing challenges for media in the digital era. The foundation also supports and fosters opportunities for journalism education, training and research. Please visit us at http://cjf-fjc.ca.