Celebrate every small win! Develop your AGILE mindset
Description
Session Description:
If there are hundreds of other students doing the same or similar degree to you, how are you going to be able to stand out from the crowd? With a little thinking about what you've done in your life up to now and a little writing down of examples of when you have been brilliant, you can record your own AGILITY measures. You can then use these examples in your CV, cover letter, online personal profile, applications and in interviews.
This session will introduce the 'employaGility' concept, developed by three staff at UoP and give you the opportunity to get involved in friendly, informal discussions to explore what employers want and importantly, recognise what you have to offer!
Bio of presenter: Karen Knibbs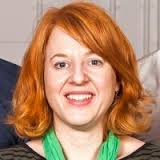 Before joining the University as a 'new directions' Lecturer in 2002 (i.e. someone who had worked in the subject field but wanted a career change to become a qualified University teacher), I worked as a marketing professional for a database marketing firm, IBM (Global Storage) and a marine navigation and simulation technology company. Now, not only do I teach, but I'm also doing a PhD part-time, exploring how students improve their employability through adopting an agile mindset and applying enterprising behaviours.
As Employability and Enterprise Coordinator for PBS, I am proud to have worked with many inspiring colleagues, innovative students and exciting local businesses (both large and small!). I'm passionate about helping students to enjoy their course, develop their own start-up ideas and find fulfilling roles once they graduate.