Description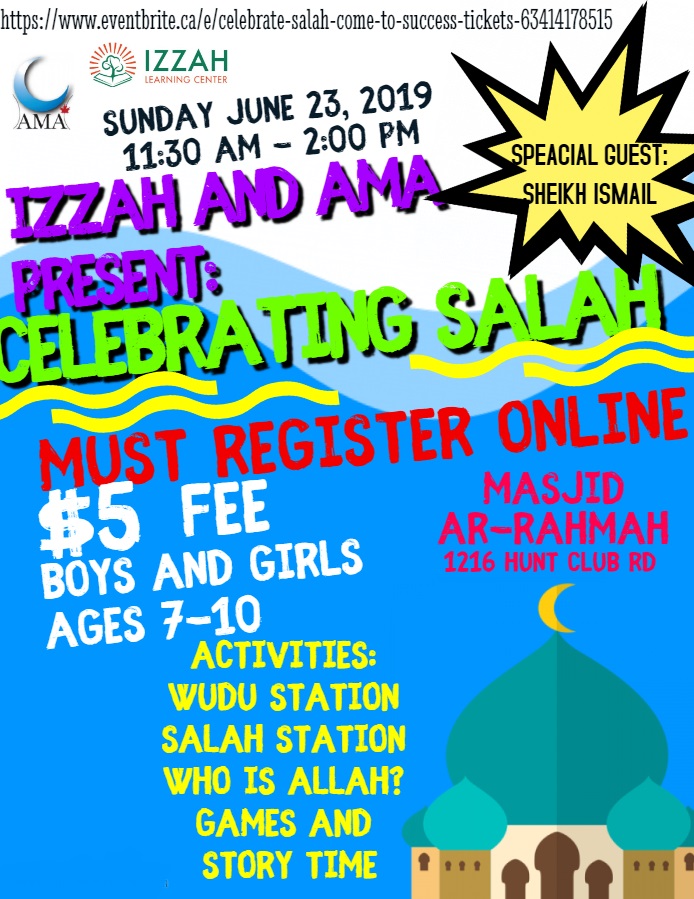 - Don't miss the opportunity to engage & connect your children to the most important pillar of Islam!
- For boys & girls ages 7 to 10 years, an educational & fun workshop on Salah.
- Learning stations/centers, games, storytime, gift and certificate
- Children meet & chat with the Imam Sheikh Ismail AlBatnuni
- We encourage boys to bring kufis & thawbs or tranditional clothes, and girls to bring abayas & hijabs or prayer outfits
- $5.00 per child at door (you must register child/children online)
- It is important to register your child(ren) online/in advance in order to help us prepare and plan for the worshop and include all children in all activities.
- Space is limited, please let us know if unable to attend, so we may allow another child to participate.
- In order to plan the workshop where all children enjoy their time & learn, regiatration will close by Saturday June 22 at 6:00pm.
- Contact: 613-680-5077 or email izzahlearningcenter@gmail.com