Celebrate Women's Empowerment and Philanthropy with Tony Comper - Leadership, Learning and Legacy for Women Worth & Wellness.
About this event
Women Worth and Wellness is proud to host this special virtual event in celebration of Tony Comper's journey, which aligns so perfectly with our brand philosophy and mission.
A trailblazer in the banking industry, Tony Comper began working at Bank of Montreal aged 16. With four decades of banking experience, Tony went on to be the BMO's CEO. Tony and his wife, Elizabeth, were named members of the Order of Canada for their work with the FAST (Fighting Antisemitism Together) foundation.
"The life so brief, the art so long in the learning, the conquest so sharp, the fearful joy that ever slips away so quickly - by all this I mean love, which so sorely astounds my feeling with its wondrous operation, that when I think upon it I scarce know whether I wake or sleep". (Geoffrey Chaucer, Parliament of Fowls)
Motivated and inspired by his wife Elizabeth, and the concept that "…women should be promoted and advanced," Tony championed for empowered women leadership since the start of his career. Corporate champion and supporter of the first Canadian Women Entrepreneur Awards, Tony helped countless women by providing opportunities for them to excel, and in doing so reaped the benefits of having empowered women in leadership roles. Tony was a pioneer in understanding the value of bringing women to the executive level and as leading entrepreneurs. As a result, many women have done exceptionally well, partly as a result of Tony championing them.
Walk away from this event with renewed vigour around philanthropy and championing people and organizations that need your help, the same way Tony and Elizabeth did. In this inspiring event, we explore ways to model Tony and pay it forward by uplifting women so they can thrive. Hear how this caring couple worked together to not only empower women but also to reduce hate.
This dynamic event starts with Bruce Dowbiggin, broadcast journalist and writer, co-authored Tony's book "Personal Account" interviewing Tony Comper about the story of Tony Comper's exceptional and courageous leadership in his time as CEO, to champion many businesses and societal changes, but especially pertaining to women's worth & wellness. Hear what motivated Tony to champion for women, something that was unique and courageous at that time, both for women, and the business of banking, and how his work helped empower women, helping them thrive and succeed in their careers.
The conversation will be followed by a panel discussion where we'll acknowledge ways that successful women leaders can champion and empower other women, as well as examples of how you can give back, a pay it forward opportunity.
Our esteemed panel, hosted by Nancy Griffin, will share their personal accounts of Tony and Elizabeth's significant impact on their business successes and lives, as well as how the business of banking changed with Tony's significant leadership... for women.
One of Nancy's favourite quotes is: "Fight for the things you care about but do it in a way that others will join you." (Ruth Bader Ginsburg - the Notorious RBG)
Panelists:
Barbara Mowat, President, Impact Communications Ltd. & GroYourBiz Ltd., EXCELerate2021;
Rhona Levine Ruben, Director, Corporate Sponsorship WPO (Women Presidents Organization), Canada;
Michele Bailey, President & CEO, Blazing; Founder of My Big Idea; Forbes Author "The Currency of Gratitude"; & WPO (Women Presidents Organization) International Board Member;
Charles Coffey, a very distinguished former RBC Executive Vice President with many awards and honorary degrees;
Dr. Catherine Chatterley, President and Chair, FAST, Fighting Antisemitism Together; Founding Director, Canadian Institute for the Study of Antisemitism (CISA); Editor-in-Chief, Antisemitism Studies
Evelyn Jacks, Bestselling Financial Author, Founder & President of Knowledge Bureau, a national educational institute which grants the MFA-P Philanthropy Designation in collaboration with The Canadian Association of Gift Planners and Spire Philanthropy.
Sheri Griffiths, Senior Vice President, Head of Ontario, Canadian Commercial Banking, BMO
Tony Comper opened doors for women and now those women are opening doors for others. Help create a culture continuum inspired by Tony! There's work to be done by women of power and influence to help those in need. Women have a powerful opportunity to do something significant! Here's your chance to use your transformational leadership to step up to the challenge, to give back, and to pay it forward, especially coming out of this pandemic world and its unique challenges.
Tickets are $50 (plus fees) and include a hardcopy of Tony Comper's incredible book, 'Personal Account: 25 Tales About Leadership, Learning, and Legacy from a Lifetime at Bank of Montreal' which will be mailed to you. Equal parts warm memoir, teaching lesson and a reminder of the values in leaving a legacy to those who inherit your mantle. Tony and Elizabeth have created a very passionate legacy in so many ways, which we will hear more about, at this virtual event.
A huge thank you to our incredible sponsors for this event!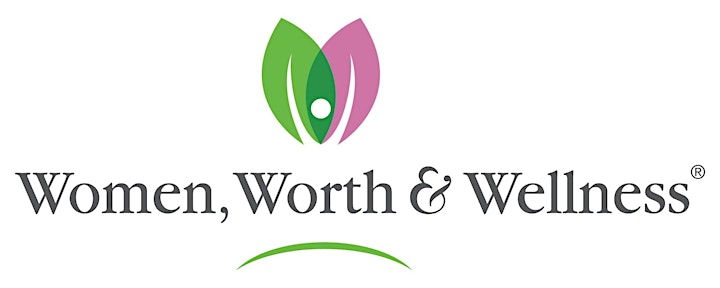 ®Women, Worth & Wellness is a registered trademark of Nancy Griffin.
#WomenFearlessLeadership #WomenEmpowerment #WomenMatter
More About Your Speakers...

TONY COMPER, C.M.Past President and C.E.O, BMO Financial Group
Tony Comper was appointed CEO of BMO Financial Group in February 1999, and also served as Chairman from July 1999 to May 2004, when the bank moved to a non-executive Chairman model.
Member of the International Advisory Committee, Li Ka Shing Knowledge Institute of St. Michael's Hospital; Honorary Chair, Board of Governors of the Yee Hong Centre for Geriatric Care; The Advisory Board for The Conference Board of Canada/Spencer Stuart National Governance Award and Member of the Investment Committee, Catalyst.
Served as Independent Lead Director of Spectra Energy Corporation, Houston; Served as Chair of the board of Directors, PPP Canada;
He received the Human Relations Award from the Canadian Council of Christians and Jews & the Award of Merit from B'nai Brith Canada He holds honorary degrees from the University of Toronto (LL.D.), Mount Saint Vincent University (D.Hum.L), the University of New Brunswick (D.Litt.); and Haifa University with his late wife Elizabeth.
Tony and his late wife Elizabeth also received the Scopus Award from the Hebrew University of Jerusalem. They also founded FAST, a new initiative to combat antisemitism in Canada. In November 2009, Concordia University conferred the degree of Doctor of Philosophy (Honoris Causa) on Tony and his wife Elizabeth. In January 2011, he received the Order of Canada together with his wife Elizabeth.

BRUCE DOWBIGGIN
Not the Public Broadcaster
Bruce Dowbiggin @dowbboy is the editor of Not The Public Broadcaster (http://www.notthepublicbroadcaster.com). The best-selling author of Cap In Hand is also a regular contributor to Sirius XM Canada Talks Ch. 167. A two-time winner of the Gemini Award as Canada's top television sports broadcaster, his new book Personal Account with Tony Comper is now available on http://brucedowbigginbooks.ca/book-personalaccount.aspx 

BARBARA MOWAT
President, GroYourBiz Ltd. & Impact Communications Ltd.
Barbara is an international leader in the development of SME enterprises, with a special emphasis on women. She created the Uniquely Programs that assisted over 12,000 entrepreneurs access increased markets, created & owned a national magazine, a retail store, & an e-commerce site supporting small businesses. Her work has assisted entrepreneurs globally and facilitated trade throughout Canada, South-East Asia, USA, South America, Europe, Afghanistan, India and Africa. She continues to be passionate about fostering the economic growth of women all over the world, by providing women practical solutions such as having their own informal Board of Directors, through GroYourBiz™, creating MyBusinessMyBoards™ for women.
GroYourBiz supports women entrepreneurs through monthly peer-to-peer business Advisory Boards who want to take their business to the next growth level, with boards active in Canada, the USA, UK, as well as Virtual Boards in rural communities and internationally. Entrepreneurs draw upon the skills, expertise, inspiration and energy of like-minded entrepreneurs offering practical solutions in a confidential setting with a professional facilitator.
Barbara has been broadly recognized for her significant contributions and numerous achievements, including:
-2014 Champion of Change Award presented by WPO Vancouver Chapters and GroYourBiz
-2013 Vancouver's YWCA Women of Distinction Connecting the Community Award
-2011 Recipient of the TIAW Global World of Difference Awards for the advancement of women's economic and social empowerment
-2011 PWN (Professional Women's Network) 15th Anniversary celebrating "most dedicated supporters of women in business"
-2011 Order of Abbotsford
-2010 Governor General's Awards in Commemoration of the Persons Case recognizing outstanding individuals who have helped to advance equality for women and girls in Canada
-2010 Ambassador Award for WBE Canada
-2009 Global EXEC Women's Canadian International Women of Influence Awards™ for Emerging/Growth Company
-1994 Nominated for the Ernst & Young Entrepreneurship Awards in the category of "Supporter to Entrepreneurship"
-1993 Winner of the Canadian Women Entrepreneur of the Year Award for Impact on the Local Economy, presented by Tony Comper
- 1992 Awarded the Commemorative medal for the 125th Anniversary of Canadian Confederation

RHONA LEVINE RUBEN
Director, Corporate Sponsorship, Women Presidents' Organization (WPO)
Recruited over 25 years ago by the Business Development Bank of Canada (BDC), Rhona found her calling creating programs, services, and policies specifically targeted to support and grow women entrepreneurs. The highlight of Rhona's career with the BDC was spearheading the introduction of the Women Presidents' Organization (WPO) into Canada, offering Canadian women presidents of multi-million dollar businesses a confidential and professionally-facilitated forum to meet with peers. Since founding the first international chapter of WPO in Toronto in 2001, Rhona has been on the ground building 20 chapters across Canada.
Rhona's past community involvement includes the following: Member of the Advisory Board of the Muriel McQueen Fergusson Foundation, Governor of the National Theater School, Vice-Chair of Theatre New Brunswick, and President of both the Fredericton and New Brunswick Chambers of Commerce. Rhona was the first female Honorary Consul to Sweden for New Brunswick and PEI.
Rhona is a recipient of the United Nations Award for Volunteering, The International Alliance for Women's World of Difference 100 Award, the WXN Canada's Top 100™ Most Powerful Women Award, the WPO Award for Breaking Down Barriers, and the WeConnect International Partner of the Year Award.

MICHELE BAILEY
Founder and CEO, The Blazing Group
Michele Bailey is founder of The Blazing Group, a brand and culture agency born of her strategy-first approach to business, flair for sharing stories, and desire to enhance employee wellness while pursuing business goals. Her advertising agency, Blazing, is turning branding inside out with My Big Idea , an employee mentoring and wellness program designed to propel individuals forward in their quest for personal and professional success. In short, Michele and her team have found the formula for creating awesome business cultures that drive exceptional marketing.
Countless companies have discovered greater team cohesion and boosted their bottom-line results as a direct result of Michele's proprietary process. Today though, she is pushing her clients and others to take it one important step further; to make true gratitude integral to the way business is done.

CHARLES S. COFFEY, O.C.
Chair of Kocihta and member, Association of Progressive Muslims of Canada
Community leadership is a passion in the life of Charlie Coffey—hebelieves in reaching out to people in all walks of life, understandingcultures, building relationships and speaking up about issues that need astronger voice.
Coffey's proven record and reputation in private, public and not-for-profitsectors across the country is a testament to this champion of Indigenouspeoples, children and early child development, young people, womenentrepreneurs and women in public office, as well as education anddiversity.
Coffey started his 44-year career with RBC in Woodstock, New Brunswick.He is the former executive vice president, government affairs and businessdevelopment for RBC. Prior to that position, Charlie headed businessbanking in Canada for five years. He also led three regionalheadquarters: Manitoba, Metro Toronto and Ontario.
Awards:
- Canadian Women's International Business Initiative Award from the Canadian Embassy in the United States for RBC's support ofbusinesswomen
- Award of Distinction from the Public Affairs Association of Canada
- Humanitarian Award for Community Service from Yorktown Family
- Services (Toronto)The Centre of Excellence for Early Childhood Development medal for exceptional contribution to early child development
- The University of Winnipeg Duff Roblin Award for commitment to education and community
- People for Education Egerton Ryerson Award for public education advocacy
Honours:
- The Assembly of Manitoba Chiefs named Coffey an Honourary Chief for his support of First Nations, economic development and self-sufficiency.
- Honourary Doctor of Laws degrees were conferred upon Coffey by Trent University (2006), McMaster University (2009) and Ryerson University(2011) for his contribution to society through community leadership.
- Coffey received the Order of St. Michael for his work in support of St.Michael's College School in Toronto.
- Charlie Coffey is an Officer of the Order of Canada.

CATHERINE CHATTERLEY
Founding Director, Canadian Institute for the Study of Antisemitism
Catherine Chatterley is a Canadian historian trained at the University of Chicago who specializes in the study of modern European history, the Holocaust, and research on antisemitism, and is the founding director of the Canadian Institute for the Study of Antisemitism (CISA). For sixteen years, Dr. Chatterley taught European and Jewish history at the University of Winnipeg and the University of Manitoba. Currently, she is Editor-in-Chief of Antisemitism Studies, a journal devoted to the study of antisemitism published by Indiana University Press. She is also President and Chair of FAST Fighting Antisemitism Together, which provides teachers and students a free online curriculum on human rights. A list of her publications and presentations can be found on her website: http://catherinechatterley.com/bio.html

EVELYN JACKS, DFA-Tax Services Specialist, RWM, MFA, MFA-P
Founder and President, Knowledge Bureau
Twice named to the Top 25 Most Influential Women in Canada, Evelyn Jacks is one of Canada's most prolific financial authors of 55 personal tax and finance books, many of them bestsellers.
She is a noted speaker on tax and financial issues and national commentator on federal/provincial budgets and elections, appearing regularly on regional and national media outlets including BNN, CBC, CTV and Global news.
She is a recognized and celebrated business leader and builder. She is the 77th President of the Manitoba Club, Western Canada's oldest private business club and the recipient of numerous business awards. This includes the prestigious Canadian Woman Entrepreneur of the Year Award. She was recently included in the first 20 business leaders to be recognized nationally in The Women Entrepreneurship Knowledge Hub (WEKH), a joint initiative of the Canadian government together with the Diversity Institute at Ryerson University.
Evelyn has also been recognized internationally with a Business Leadership Award by the Canadian Embassy in Washington, D.C. and has twice been recognized as Manitoba's Woman Entrepreneur of the Year. She has also received the YM-YWCA "Business Woman of the Year" award.
She is invited to write articles and blogs for national websites and media including the TMX Money site, Moneysense Magazine and the Globe and Mail's Globe Advisor. She also appears regularly on national and province-wide radio to provide commentary and insights on federal and provincial elections, budgets, economic and financial issues of concern to Canadians.
Evelyn has been a catalyst and champion for tax and financial literacy through lifelong learning. Evelyn was appointed by Canada's Finance Minister to the Federal Task Force on Financial Literacy. She also co-founded the Manitoba Financial Literacy Forum in partnership with the Manitoba Securities Commission to increase financial literacy in the province of Manitoba.
As Founder and President of Knowledge Bureau, Evelyn has built the only multi-disciplinary educational institute to provide tax, accounting, bookkeeping and financial advisors a world class financial education leading to professional credentials and continuing professional development. By designing and developing online learning programs, publishing and learning platforms - 30 years before the 2020 pandemic - Evelyn has been a knowledge innovator throughout her career.
Prior to establishing Knowledge Bureau, Evelyn founded, built and successfully sold both a tax practice and another national private trade school to an international company.

SHERI GRIFFITHS
Senior Vice President & Head of Ontario
Sheri Griffiths is responsible for leading Ontario's Canadian Commercial Banking team. Sheri brings over 30 years of extensive retail and commercial banking experience to this role. She started her career in banking as a teller and has progressed through many roles and several locations during her journey including relocating her family several times. She holds an MBA from Dalhousie University and is an executive sponsor of BMO for Women, a program which supports and advances women in business. She also leads the Canadian Commercial Banking National Diversity, Equity and Inclusion Council, which supports BMO's commitment to building a future with zero barriers to inclusion. Her deep passion for supporting women entrepreneurs, creating a culture of equality, and empowering those around her have contributed to Sheri being named one of Canada's Most Powerful Women by Women's Executive Network (WXN) in 2020.
Date and time
Location
Refund policy
Organizer of Celebrate Women's Empowerment & Philanthropy with Tony Comper
Self worth, net worth, health and wealth, philanthropy, legacy planning and paying it forward! Established in 1994, 'Women, Worth & Wellness' is a targeted brand for Boomer Women and their Daughters. Designed to instruct, inspire and inform women on ways that will enhance their economic power, independence and personal wellbeing.