About this Event
We believe that without a doubt, every woman* is called to a particular slice of destiny that belongs to her and no one else. We believe that when a woman embraces that which makes her TOO MUCH- her uniqueness and combines it with intention, she can move mountains with her IMPACT on the world.
Join us Friday evening to hear Gina Hatzis, Stacey Berger and Verna Yiu, 3 empowering, celebrated and unique women share their stories of finding and embracing themselves wholeheartedly.
Workshop with Gina Hatzis as you explore how to celebrate your own unique "Too Muchness!"
We have been immensely fortunate to arrange to have the internationally renowned Gina and her Too Much Woman Movement to Edmonton as part of her world tour.
* This is an inclusive event for anyone that identifies as a women from diverse backgrounds to join together to explore and celebrate their - Too Much self.
Friday:
Doors Open: 4:30 p.m.
Networking: 5:00 p.m. - 6:00 p.m.
Event: 6:00 p.m. - 10:00 p.m. including Workshop
See the "Let's Celebrate" section below for more details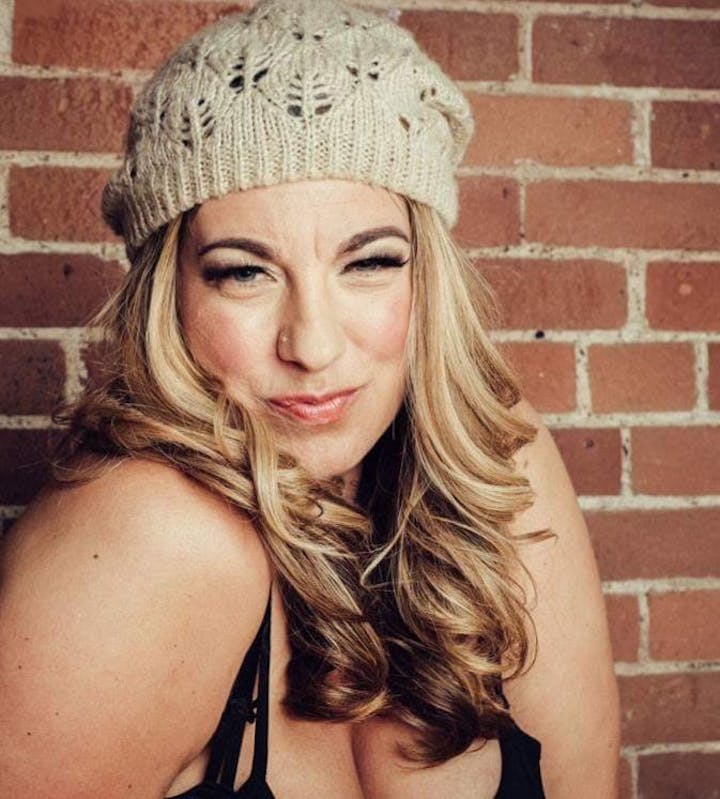 Gina will take you on a beautiful journey of discovery and will invite you to accept and embrace exactly who you are today, and to celebrate all of your Too Muchness!!
Through this she will help you to connect to your source of power, beauty and brilliance so you can truly shine in all your glory. Because dear friend - you just can't dim the sun!
Gina dreams of a world filled with people living courageously, vibrantly and with intention, where we can all shine confidently in our Too Muchness.
A recovering journalist, she's spent the past 25 years as an International Corporate and Public Speaker, focusing on stellar communication, genuine leadership and optimal personal evolution.
She's also a blogger, a writer, a spoken word artist and the host of her show Spiritual G Spot, broadcasting in over 70 countries worldwide.
Gina has two viral videos amassing over 30 million views, and is currently on a global tour as the spearhead and Visionary for the Too Much Woman Movement, a platform for women to shine fully in their glory.
When she's not speaking, writing, dancing or singing carpool karaoke, she is mothering her amazing teenagers and desperately trying to convince them she is still dope.
Her first book, Celebrating the Too Much Woman is hot off the press!
You can connect with her on social media at Gina Hatzis or at www.ginahatzis.com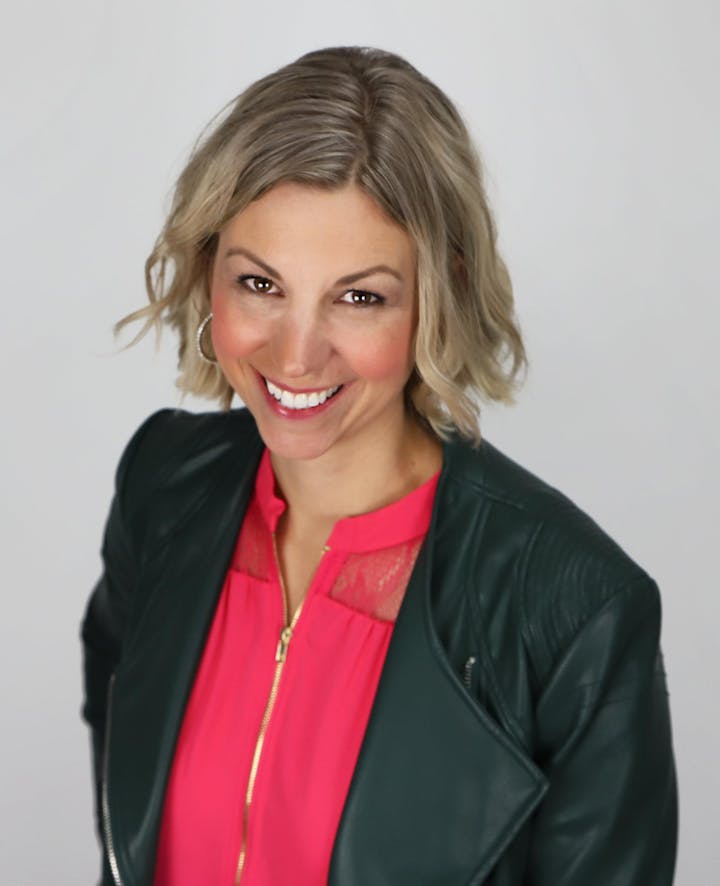 Stacey will share 3 Keys to Accelerate Your Results. In this powerful presentation you will, learn tools for tuning into your purpose, thinking strategies to guard you from fear, doubt and worry and what is required to reach your next level of success.
Stacey Berger has been mentoring entrepreneurs since 2005 in marketing, operations, human resources and finance. She has helped operations of all sizes grow in size, scale and revenue, with foundational tools and principles that apply to any industry. She combines a powerful corporate career with a life coaching certification, serving thousands as a life and business coach. Her passion is working with ambitious people to get clear on their vision and apply specific mindset and practical tools to experience full spectrum success.
Stacey's heart-centred and results driven approach will launch you into a higher level of thinking, open up more possibilities, and result in positive outcomes in your life and business.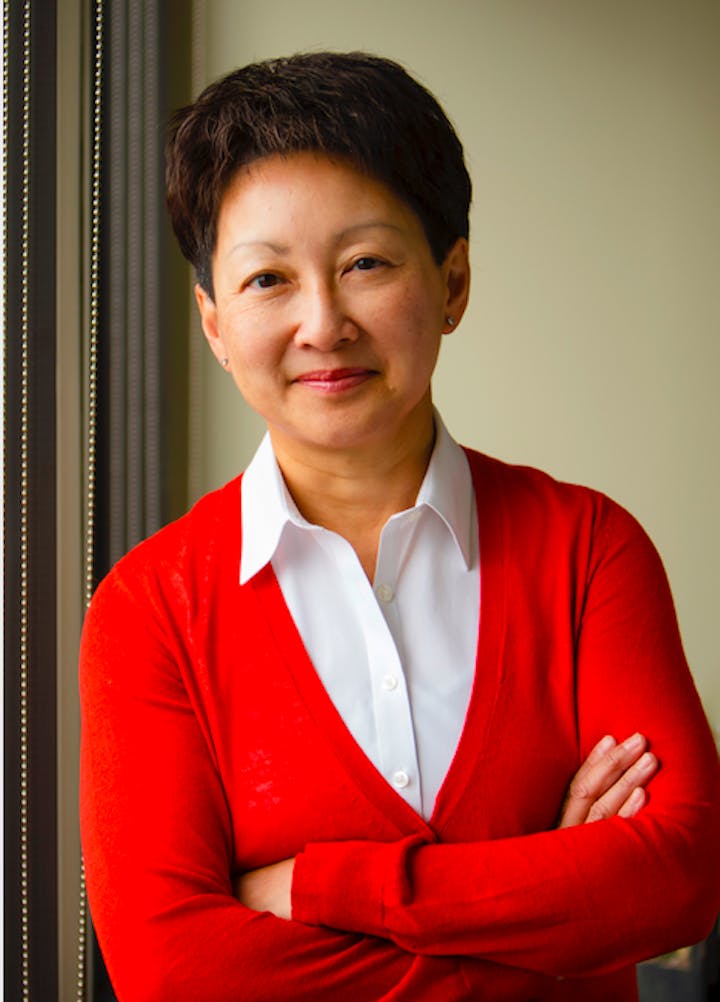 Verna will share her experiences as a woman in leadership, the vulnerabilities she experienced in her journey and how she stayed true to her original purpose.
An accomplished leader in the academic and healthcare sectors, Dr. Verna Yiu has been involved in public sector governance for over two decades. She is currently the President and CEO of Alberta Health Services (AHS), Canada's first and largest province-wide health system providing integrated care to more than 4.2 million Albertans. AHS has been recognized as a national and international leader in many clinical and administrative areas including: being named as one of the top 5 most integrated healthcare systems out of 40 countries, having one of the top 3 best health supply chain management systems in the world, and most recently awarded as one of Canada's Top 100 Employers for the second consecutive year.
Dr. Yiu is guided by the principle that healthcare is a people business, built upon strong and collaborative relationships. Creating the stability and vision that people and organizations need to succeed, strengthened within the objectives of Quadruple Aim, have been hallmarks of her governance style – first in her role as Interim Dean of the Faculty of Medicine & Dentistry at the University of Alberta and now in her current role. Since taking the reins of AHS in January 2016, Dr. Yiu has strengthened relationships with AHS' many partners, including government; academic institutions; health foundations; the AHS workforce; patients, clients and families; and communities across Alberta. By doing so, AHS has bolstered community engagement, collaborated on world-class research, led the country in many health performance indicators and met budget targets – all with the most efficient and leanest healthcare administrations in Canada.
Dr. Yiu previously served as Vice President, Quality and Chief Medical Officer in AHS from 2012-2016. Prior to the role of Interim Dean in 2011, she was Vice-Dean for the Faculty of Medicine/Dentistry from 2008-2011 and Assistant Dean for Student Affairs from 2000-2008. She has won numerous awards for teaching and clinical excellence and also chaired the Specialty of Nephrology for the Royal College of Physicians and Surgeons of Canada for 6 years. Dr. Yiu is a Professor of Pediatrics at the University of Alberta and continues to practice as a pediatric nephrologist.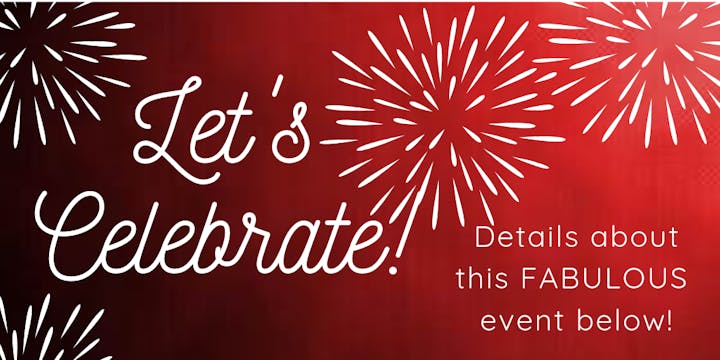 SWAG Bags! Each and every participant will receive a bag upon registration filled with gifts, discounts, and coupons worth more than the value of your ticket!
Mimosa Anyone? As you arrive on Friday evening, you will be greeted by one of our volunteers with a Mimosa for you to enjoy, followed by hors d'oeuvres and a cash bar.
Door Prizes! That's right, draws will take place for a variety of door prizes. Values vary!
Parking! There is plenty of free parking available at the conference centre.
Workshop! You are in for a treat! You get to just focus on Celebrating YOU, connecting with other women that are also "TOO MUCH!"