Celebrating 10 Years: APrON Achievements & Evolution
About this Event
Please note that this conference will be held entirely ONLINE and that attendance will not be in-person.
About APrON
Beginning in 2009, APrON is a longitudinal cohort study of mothers, fathers and their children followed since pregnancy. The cohort is maintained by a team of expert researchers and clinicians from many disciplines, including biostatistics, child development, epidemiology, family medicine, genetics, neonatology, nursing, nutrition, psychiatry, and psychology.
Our vision is to improve the health and long-term potential of parents and children in Alberta. We seek to understand the impact of nutrition, mental health and many other factors (e.g. social support, genes) on children's neurodevelopment.
We are excited that our 2020 APrON Conference will celebrate 10 years of APrON research! We hope to see you there!
Location: Conference is now being held online!
Keynote Speakers
Meredith O'Connor
Nicholas Timpson
Padmaja Subbarao
Please see below for:
Conference Agenda
Conference Speakers
Please forward any questions you might have to: apron@ucalgary.ca
Conference details and documents can also be viewed on our website: https://apronstudy.ca/news-events/conferences/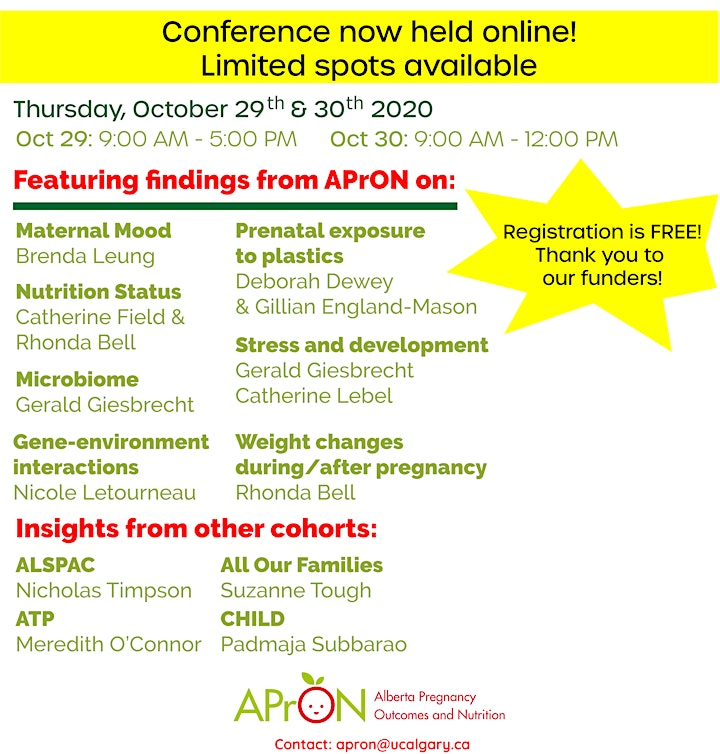 CONFERENCE AGENDA
Please view the conference agenda below or download it from the APrON Study website: Conference Agenda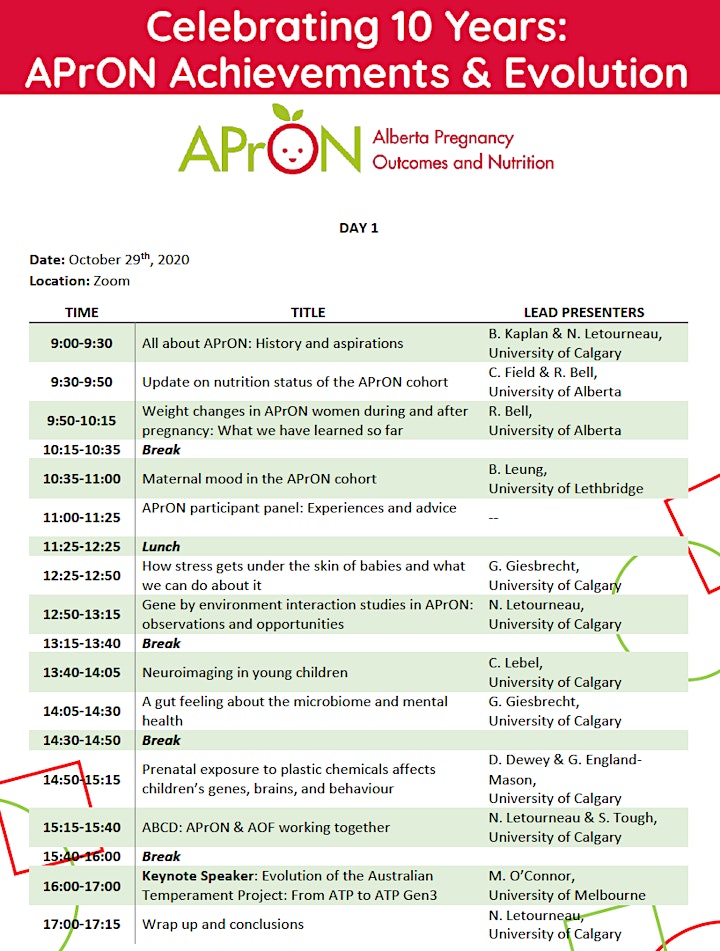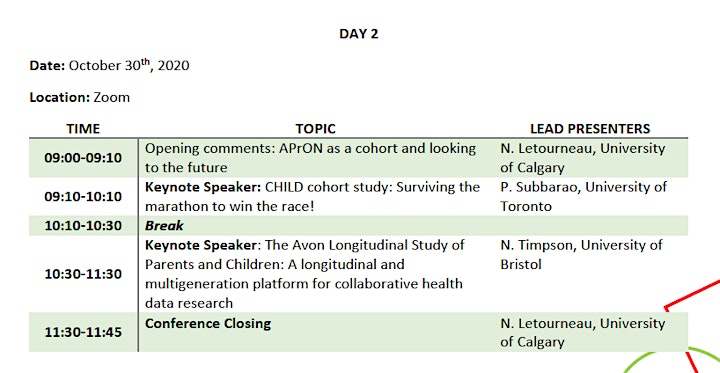 CONFERENCE SPEAKERS
List of Speakers:
Rhonda Bell
Deborah Dewey
Gillian England-Mason
Catherie Field
Gerald Giesbrecht
Bonnie Kaplan
Catherine Lebel
Nicole Letourneau
Brenda Leung
Meredith O'Connor (Keynote)
Padmaja Subbarao (Keynote)
Nicholas Timpson(Keynote)
Suzanne Tough
Please view the conference speaker biographies by clicking this link: APrON Conference Speaker Biographies