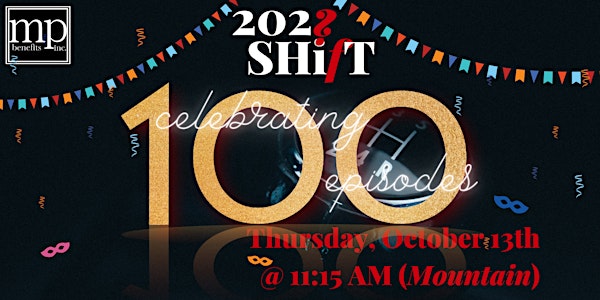 Celebrating 100 Episodes
Join in to celebrate 100 episodes of talking SHifT!
About this event
What started as means of open sharing critical information during a time of crisis has grown and developed into a wonderful venue for engagement and communication.
Friendships have been made, ideas have been shared, knowledge has been gained through having open dialogue on important subjects.
THANK YOU
Here's why we all need to talk about this SHifT.
Strategic, consistent conversations with experts will assist professionals and entrepreneurs alike to improve their business practices through interactive conversations inclusive of communication, leadership, culture, consulting, wellness, compensation, community, growth, and connection which creates actionable ideas for sustainable growth.