Description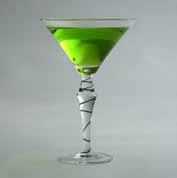 You are invited to our Special Earth Week celebration at Horizon's Lounge at the top of the CN Tower. We are raising funds for the Earth Day Canada Charity and found another excuse to have fun, be merry, and network with the movers and shakers in the green industry.
Tickets will cover the glass elevator ride, the entrance to the Horizon's Lounge and tasty birthday cake. Last year's CN Tower event sold out quickly (300+ people), so buy your tickets soon. They will not be sold at the door.
Attendees include Toronto Councillor Mark Grimes (Ward 6 Etobicoke Lakeshore), Jed Goldberg, President of Earth Day Canada, Jim Lord Principal, Ecovert Sustainability Consultants and Pete Koepfgen, founder of Green Drinks Toronto.

When: 7 to 9:30 p.m. - Networking | Anniversary Party @ CN Tower
9:30 to 12:00 p.m. - After Party at Grace O'Malleys
Where: 1,100 ft up
Horizon's Lounge, CN Tower
301 Front Street West
Grace O'Malley's (Post-Party only)
14 Duncan Street
(Please do not drink and drive.)
Our Sponsors:
BILD GTA www.bildgta.ca
car2go www.car2go.com
Delta Management www.deltamanagement.com
Ecovert Sustainability Consultants www.ecovert.ca
Guycan Professional Roofing Solutions www.guycan.ca
Live Green Toronto www.toronto.ca/livegreen
Toronto www.toronto.ca/invest-in-toronto/green.htm
Toronto Greenhouse www.torontogreenhouse.com
Tribute Communities www.tributecommunities.com
Post-Party:
Everyone is invited to a Post-Party at the Grace O'Malley's
14 Duncan Street. Starting at 9:30
Free Admission to this part of the evening
Upcoming events:
Wednesday, May 15h - Grace O' Malley's - 5:30pm
Wednesday, June 19th - Grace O' Malley's - 5:30pm
---
Privacy: This email list is ONLY for Green Drinks reminders. We will not give your email address to anyone else.
Global: Active in 580 cities worldwide and still growing!
Toronto: 2,100 previous attendees are on Toronto email list plus 1,200 on facebook with over 12,000 likes on our events and still growing. We cross promote through Toronto Greenhouse
We hope to see you there!
Jim Lord, Pete Koepfgen and the Green Drinks Toronto Team