Celebrating International Women's Day: A Conversation with Councillor Esslinger and members of the Women's Advocacy Voice of Edmonton
About this event
Celebrate International Women's Day with this virtual event focused on Women's Leadership. A collaboration between the City of Edmonton, Women's Advocacy Voice of Edmonton (WAVE) and YWCA Edmonton, this evening conversation is an opportunity to learn more about the work WAVE has done in Edmonton and what they still hope to achieve. Be inspired to help change the future of women's leadership as we work towards gender equity with diverse and inclusive representation for all.
Moderator: Edmonton City Councillor Bev Esslinger
Panelists:
Hersharon Sandhu (Chair of WAVE)
Angelika Matson (Vice Chair of WAVE)
Angelica Hernandez (Past Vice Chair of WAVE)
This event is free and open to all.
For more information: https://www.ywcaofedmonton.org/izena/calendar/iwd-wave-panel
About International Women's Day
International Women's Day (March 8) is a global day celebrating the social, economic, cultural, and political achievements of women. The day also marks a call to action for accelerating women's equality. International Women's Day (IWD) has occurred for well over a century, with the first IWD gathering in 1911 supported by over a million people. Today, IWD belongs to all groups collectively everywhere. IWD is not country, group or organization specific.
This year's IWD theme is Choose To Challenge. A challenged world is an alert world. Individually, we're all responsible for our own thoughts and actions - all day, every day. We can choose to challenge and call out gender bias and inequality. We can choose to seek out and celebrate women's achievements. Collectively, we can all help create an inclusive world. From challenge comes change, so let's all #ChooseToChallenge for #IWD2021.
Our Panelists: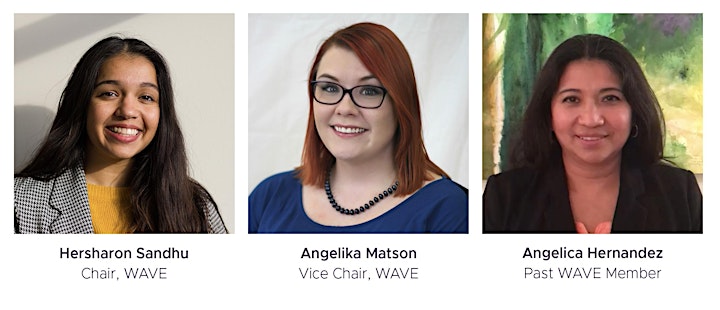 A Collaboration between:

About Searching for Izena
It has been a century since Izena Ross made history by being the first woman elected to Edmonton City Council. In the past 100 years, only 30 women have followed in Izena's footsteps. And only one woman has ever reached the mayor's chair. The one and only time there was ever gender parity at Edmonton City Hall was 32 years ago and today, only two of Edmonton's 12 councillors are female.
The Searching for Izena Project aims to commemorate and chronicle how these 31 female trailblazers helped shape and build Alberta's capital city. Before now, many of these important stories have been lost to history or are wildly incomplete.
The project, which is being organized by YWCA Edmonton, Parity YEG, and current and former Edmonton City Councillors, includes a regular events and a monthly podcast: Searching for Izena: 'Unwomanly' Stories of Female Leadership at Edmonton City Hall. The year-long campaign is being supported by dozens of volunteers from across the capital region and generous grants from the Edmonton Community Foundation (ECF) and the Edmonton Heritage Council.
For more information: searchingforizena.com