Celebrating Municipal Sustainability: Successes and Opportunities
Celebrating Municipal Sustainability: Successes and Opportunities
Tue, 29 November 2016, 2:00 PM – 5:00 PM EST
Description
---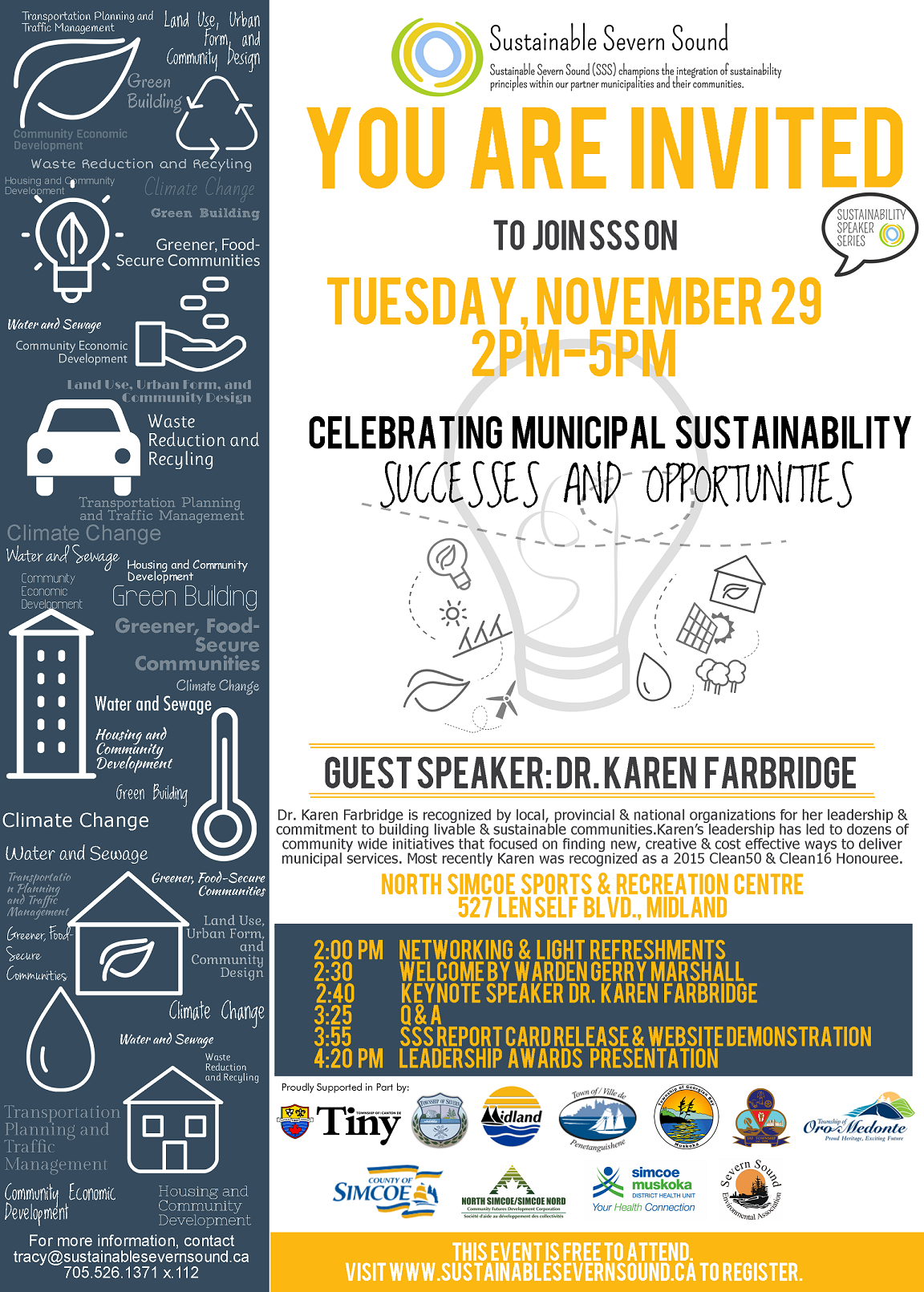 ---
Keynote Speaker: Dr. Karen Farbridge
President, Karen Farbridge & Associates Ltd.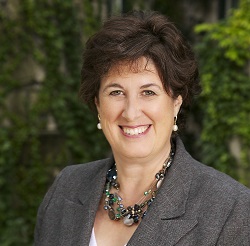 Dr. Karen Farbridge has over 25 years of experience connecting people to build more sustainable and resilient communities. She spent 17 years in municipal politics, 11 of them as the former mayor of Guelph. Karen successfully championed the integration of sustainability principles and citizen engagement into the city's approach to city planning and development.  Karen's leadership led to dozens of community wide initiatives that focused on finding new, creative and cost effective ways to deliver municipal services. Karen was recognized by local, provincial and national organizations for her leadership and commitment to building Guelph into a more liveable and sustainable community. She was also an early advocate for the role of local government in community energy planning, with her integrated approach to sustainability embracing four pillars: economic opportunity and prosperity, social justice and well-being, environmental stewardship, and culture.  She is currently President of Karen Farbridge & Associates Ltd. and was recently recognized as a 2015 Clean50 & Clean16 Honouree. Karen serves as the Chair of the QUEST (Quality Urban Energy Systems of Tomorrow) Ontario Caucus, as well as serving on the Advisory Board of the Canadian Index of Wellbeing.
Karen has taught courses on urban development, sustainability, environmental policy and democracy at the University of Guelph while leading several projects for the Office of VP Research at the University of Guelph. For 10 years, she mentored youth seeking to make a difference in their community and around the world as the Executive Director of the Ontario Public Interest Research Group (Guelph).
Read About Karen's Achievements Below: 
https://clean50.com/dr-karen-farbridge/?order_by=clean16 
http://guelph.ca/2014/09/mayor-farbridge-wins-national-award-leadership-sustainability/
http://guelph.ca/2014/06/guelphs-mayor-honoured-national-city-builder-award/