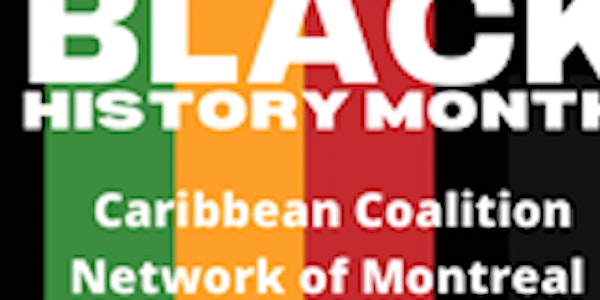 Celebrating Our National Heroes and Heroines
Join us for an invaluable and insightful discussion on Heroes and Heroines of the Caribbean. We promise that you will learn a lot !
About this event
The member organizations of the Caribbean Coalition Network of Montreal cordially invites you and friends to celebrate and learn more about Caribbean leaders who were pioneers in their respective fields. Not only did they lead lead rebellions, they were strategic in changing social policy as well as the hearts and minds of the respective populations in the Caribbean.
During Black History Month in North America, much focus is placed on American Heroes and Heroines, while they are also vitally important, we believe that celebrating the accomplishments of our Caribbean foreparents is equally so.
The Caribbean Coalition Network of Montreal has been in existence since July 2020. Today, we represent 7 Caribbean organizations* whose purpose is to strengthen bonds among English speaking community groups and to present a stronger, united voice in and for our community. We had adopted the CARICOM model in that only island associations can be affiliated.
*The present members of the Caribbean Coalition Network of Montreal include:
1. Antigua & Barbuda Association of Montreal
2. Barbados House Montreal Association
3. Dominica Island Cultural Association of Montreal
4. Grenada Nationals Association of Montreal
5. Guyana Cultural Association of Montreal
6. Jamaica Association of Montreal
7. St. Vincent & Grenadines Association of Montreal