Celebrate the Lantern Festival of the Year of the Ox and attend virtual Charming Jiangsu; Opportunity to win Lantern Festival gift voucher.
About this Event
The 9th Toronto-Qinhuai Lantern Festival, Co-organized by Ontario-Jiangsu Friendship Association and Jiangsu Overseas Friendship Association will be held on Friday, February 26th, 2021 to celebrate the Lunar New Year of the OX.
3:45 PM - 5:00 PM (Free Admission, Private)
6:15 PM - 8:15 PM (Free Admission, Online Public Access
6:15 PM -6:45 PM Light Up Ceremony (Online viewers during the Ceremony will receive Lantern Festival Gift Voucher.)
ZOOM ID: 712 181 6574; Passcode: Fest@2021
The annual Toronto-Qinhuai Lantern Festival, as one of the signature community culture events in GTA, attracts thousands of visitors each year. There are two sessions of this year's event, including: I. Lantern Lighting Ceremony with Lion Dance; II. Traditional Lantern Show & Cultural Activities.
Online presentations
Lion Dance
Lantern show
Qinhuai Snacks
Tea Performance
Charming Jiangsu Photography Exhibition
Please visit https://lightup2021.eventbrite.ca to book your *Free Tickets* to virtually attend Lantern Lighting Ceremony, watch Lion Dance, enjoy the Lantern Show, Participate Traditional Festival Activities to Win A Variety of Prizes.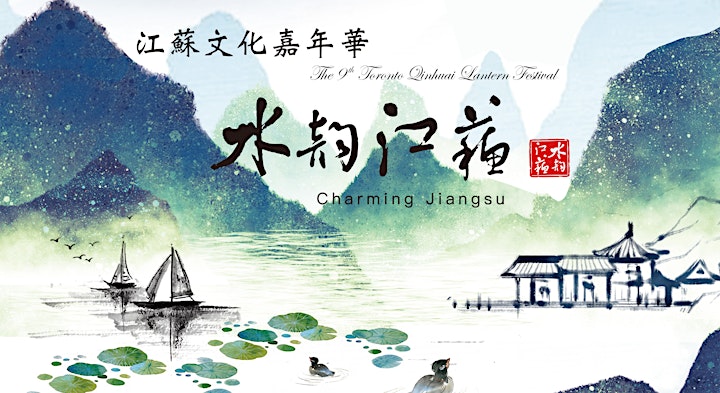 "Charming Jiangsu" photography exhibition is co-organized by Jiangsu Overseas Friendship Association and Ontario-Jiangsu Friendship Association (OJFA), a non-profit organization officially registered in Ontario in 2000.
The Exhibition offers a peek into the historic and contemporary Jiangsu, its ancient civilization and rapid development in the past decades. The unique environment consisting of riversides and coasts nurture the province's water town culture featuring traditional connotation and great potential for growth. It highlights the vitality and charm of Jiangsu from different angles.
The photos, with traditional culture and modern civilization enhancing each other's beauty, serve as a bridge to strengthen exchanges and enhance friendship between the people of countries in the world and Jiangsu.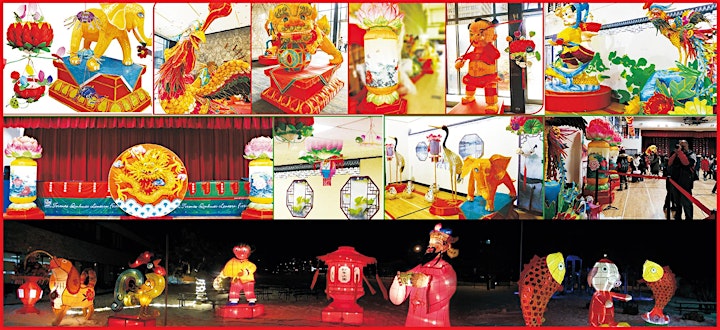 Lantern Festival is a Chinese traditional festival falling on the final day of the 15-day Chinese New Year celebrations. The annual Toronto-Qinhuai Lantern Festival, as one of the signature community culture events in GTA, attracts thousands of visitors each year. It features handmade lanterns of all sizes from Nanjing, Jiangsu Province, China and provides the visitors with an opportunity to experience Chinese culture through arts, lion dance, music, food, calligraphy, tea ceremony and so forth.

The Ontario–Jiangsu Friendship Association has successfully held EIGHT Qinhuai Lantern Festivals as part of the Lunar New Year celebrations in Canada since 2013. For OJFA, the chief aim of organizing the annual Toronto-Qinhuai Lantern Festival is to support members of the Chinese community to connect with their traditions and cultural heritage; and foster positive interaction and cultural understanding with other cultural and ethnic communities.
From the 1st Toronto-Qinhuai Lantern Festival, the event has received the recognition and support from both Canadian and Chinese governments, capturing media attention and generating conversations among local multicultural communities. About 20,000 visitors from 50 cities / towns around GTA and further from other provinces of Canada and the US have attended the last EIGHT Lantern Festivals.