Description
"Celebrating UBC Emeriti Research Luncheon" is organized by the UBC Emeritus College and co-sponsored by the Peter Wall Institute of Advanced Studies.

Emeriti, Faculty, Students (graduate and undergraduate) and general public are welcome to join us in another terrific session on Thursday, January 24 from 12:30 to 4pm.

Lunch is available to members and starts at 11:45am. Please sign up by clicking on the link.


Program
12:30pm Opening remarks by Peter Suedfeld, Chair.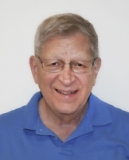 12:40-1:30pm Bernie Shizgal
Professor Emeritus of Chemistry (2003)
"The Use and Abuse of Entropy in Science and Life; Controversies in Space Physics"
The talk discusses the often misunderstood concept of entropy developed long ago by engineers, physicists, chemists and mathematicians. There are many different definitions of entropy and the talk will provide an historical overview with diverse applications in science, economics, biology and even politics.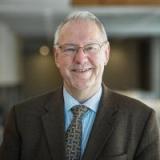 1:30-2:20pm Joost Blom
Professor Emeritus of Law (2017)

"Suing Canadian companies in Canada for human rights abuses that are committed by their foreign subsidiaries"
A number of lawsuits have been brought in Canadian courts by foreign citizens against Canadian companies whose subsidiaries, the plaintiffs say, violated their human rights. Typically these are claims against a mining company whose subsidiary operated a mine in a foreign country. The human rights abuses alleged usually involve harm to employees, or local residents near the mine, committed by the mine's personnel in coercing employees or suppressing protests relating to the mine. There are two major legal problems raised by such lawsuits. One is whether the case should be heard in Canada or in the country where the alleged abuses occurred. This is an issue of private international law, relating to the territorial jurisdiction of Canadian courts. The other is whether a parent company is liable for what its subsidiary does. This is an issue relating to the principle that a corporation (the subsidiary) is a separate legal person from its shareholders (the parent). It also implicates the broader concept of corporate social responsibility (CSR) as it applies to a group of companies. The most important of the cases so far, Araya v Nevsun Resources Ltd, 2017 BCCA 401, is under appeal to the Supreme Court of Canada, which is set to hear argument in January 2019.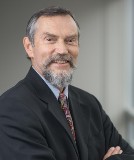 2:30-3:20pm Hector Williams
Professor Emeritus of Classical, Near Eastern and Religious Studies
"Goddesses, Whores, Vampyres and Archaeologists: Excavating ancient Myitlene (Lesbos)"
The illustrated talk will present the major results of thirty years of excavation and study at the UBC project in the castle and at the North Harbour of one of ancient Greece's largest cities. Home of the late 7th c. BC poets Sappho and Alkaios Mytilene had never received detailed archaeological study previously.
3:20pm Closing Remarks by Peter Suedfeld, Chair
Location: Peter Wall Institute Seminar Room 307
https://www.emeriti.ubc.ca/researchJan2019