Celebrating UBC Emeriti Research Luncheon on November 21, 2017

Tuesday, 21 November 2017 from 12:00 PM to 4:00 PM (PST)
Event Details
"Celebrating UBC Emeriti Research Luncheon" November 2017 is organized by UBCAPE and co-sponsored by the
Peter Wall Institute of Advanced Studies
.
Emeriti, Faculty, Students (graduate and undergraduate) and general public are welcome to join us at this session with three terrific speakers on 
Tuesday, November 17 from noon to 4 pm.
---
Noon Coffee and lunch buffet becomes available which includes:

Arugula with sliced grapes, roasted almonds, and crumbled feta, balsamic vinaigrette.
Sandwiches 
-House roasted, roast beef with Dijon and smoked cheddar sandwich
-Smoked turkey with house relish and mayo sandwich
-Caprese Sandwich – young mozzarella, tomatoes, fresh basil, pesto mayo
-Coffee, tea and cookies
Non-members who wish to order lunch can register and place their order by clicking on the link.

12:30pm Opening remarks by Peter Suedfeld, Chair.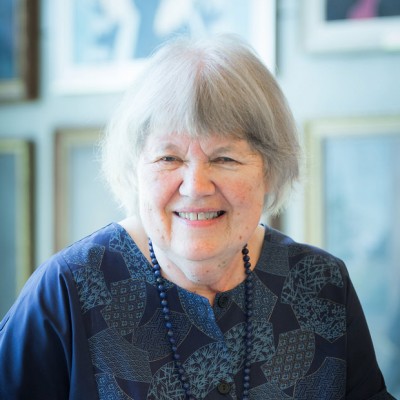 12:40-1:15pm Jean Barman
Professor Emerita of Educational Studies (2004)

"British Columbia's Secret: Saved by Indigenous Women"
The British Columbia that became a province of Canada in 1871 had a problem.  Its two founding economies, first the fur trade and then a gold rush, had each attracted men of ambition almost wholly unable, due to the vast distances, to bring a wife with them or acquire one from whence they came.  Nor could they find one of similar background in British Columbia given three times as many non-Indigenous men as women.  For at least 1,600 of them, and this is British Columbia's secret, Indigenous women sufficed, with many of the unions so far tracked extending over the life span.  Not unlike those that would have occurred back home with the girl next door, which many Indigenous women were, these unions were fundamental to bringing into being the British Columbia we know today.  
As to why British Columbia's secret has so long held, three factors coalesced to push Indigenous women, unlike their menfolk, into the shadows of the past.  Evolutionary theory argued for the 'survival of the fittest' by which were meant whites; growing numbers of white women did their best to erase a past reflecting badly on themselves; and the federal government turned Indigenous women married to non-Indigenous men and their offspring across the generations into half-persons unworthy of attention by removing their Indigenous status.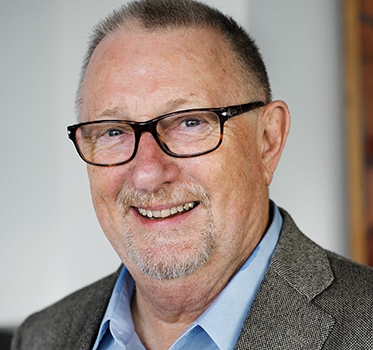 1:30-2:20pm Robert Paterson 
Professor Emeritus of Law (2016)

"Mokomokai (Maori preserved heads - the first curios"
Maori preserved tattooed heads were first seen by English explorers and then collected by the earliest visitors to New Zealand at the beginning of the nineteenth century. This led to a barbaric trade and eventually to legal steps to breach it. The talk will discuss the law surrounding human remains and how complex legal issues surrounded attempts by New Zealand to repatriate mokomokai in foreign collections. Comprehensive measures to secure the return of these heads are now in place but controversy still surrounds indigenous remains of this sort and how the law should deal generally with the question of ownership of human remains.
break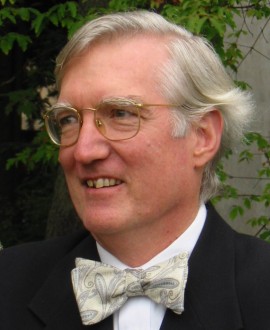 2:30-3:30pm J. Evan Kreider

Professor Emeritus of Music (2007)
From 16th-c. Hapsburg Manuscripts to 21st-c. International Concert Stages, Bringing Old Music Back to Life"
At the turn of the 16th century, no kingdom rivalled the wealth and majesty of the mighty Hapsburgs, particularly that of its Burgundian branch located in Brussels and Mechelen.  Its titular head was Maximilian I, Emperor of the Holy Roman Empire.  The Empire's favored composer was Pierre de la Rue (c. 1450-1518), whose music the court proudly copied into lavishly-copied enormous choirbooks (each page required the hide of one sheep), sending them as gifts to the Pope and even Frederich, Elector of the Holy Roman Empire (who would later protect Martin Luther, once he realized he could not buy enough votes to become Pope).  How do musicologists even begin to recover those musical notes which once resounded through Europe's northern cathedrals on a daily bases?  Since composers customarily drafted music using chalk on slate, autograph copies are unknown.  How then can we determine which of the many contemporary sources are trustworthy, the closest to the composer's wishes?  After all that sleuthing, can the music be recreated in a way the composer would have appreciated?
3:30pm Closing Remarks by Peter Suedfeld, Chair 
Location: Peter Wall Institute Seminar Room 307

When & Where

Peter Wall Institute for Advanced Studies
6331 Crescent Road
Vancouver, BC V6T 1Z2
Canada

Tuesday, 21 November 2017 from 12:00 PM to 4:00 PM (PST)
Add to my calendar
Organizer
The UBC Association of Professors Emeriti (UBCAPE), established in 1987, represents retired UBC Academics, Librarians and Senior Academic Administrators. It is an independent organization that maintains close ties with the University, particularly through the offices of the Provost and Vice-President Academic and the Alumni Association.