Sales Have Ended
Ticket sales have ended
Thank you! Celebrating Women in STEM - Empowerment Gala Equality = Business Empowered Women - Empower Women BPW Ontario 72nd Provincial Conference Gala questions: Email Sheila Crook: sheila@smcperformanceplus.com
Sales Have Ended
Ticket sales have ended
Thank you! Celebrating Women in STEM - Empowerment Gala Equality = Business Empowered Women - Empower Women BPW Ontario 72nd Provincial Conference Gala questions: Email Sheila Crook: sheila@smcperformanceplus.com
Description
"Transporting Women and Girls into the Workplace of Tomorrow - Today"
Join us for an evening of inspiration, celebration and promise as we Recognize Visionary Leaders in STEM (Science, Technology, Engineering and Math) and Celebrate Community Advocates advancing the economic empowerment of women and girls.
Experience the energy and power as dynamic "movers and shakers" from the STEM industry and Empowered Women Who Empower Women come together to share, connect and learn why transporting women and girls into the workplace of tomorrow - Means Business.
Prepared for the workplace and workforce of the future?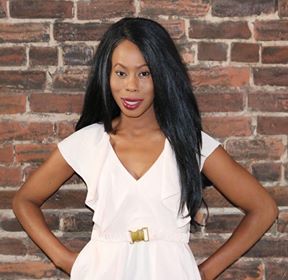 Keynote speaker, Aminka Belvitt is a business women, STEM entrepreneur, gender equaility advocate, mentor, leader and motivational speaker that hits all the marks. She will engage us on a journey into the workplace of the future where we will discover why introducing women and girls to careers, and entreprenurial endeavours within STEM and other under-represented fields of endeavour today offers such promise in closing the wage gap and achieving gender equality tomorrow. Check out these sites to learn more about Aminka Belvitt, WOFEMTECH Solutions and her ForUsGirls Foundation.
---
Payment Options:
Credit Card - click the green Tickets button above right.
Cheque - Payable to North Toronto BPW, Mailing Address: 29 Gervais Drive, Suite 201, Toronto, ON, M3C 1Y9. Please attach a note to the cheque indicating payment is for gala tickets.
E-Transfer - email to Sharon Nicholls: sharnic657@gmail.com. Security answer: advocacy. Please send a separate email to Sharon indicating that the e-transfer payment is for gala tickets.
---
Gala Questions: Contact Sheila Crook: sheila@smcperformanceplus.com.
---
Gala Gold Sponsor

Scotiabank - Yonge & Eglinton, Toronto, ON
Sponsor:
W.O.R.K
Women Offering Resources and Knowledge