Celebration of Clean Water - a dinner event with a purpose!
About this Event
Did you know that there are more people in Ethiopia who lack access to clean water and sanitation than the entire population of Canada? Because of that, our friends Wendy and Fred Norman (age 79 and 80) walked the entire 790 km El Camino de Santiago Trail through France and Spain in May and June to raise over $20,000 for HORCO. They will tell their story at the dinner. And by the way, like all donations given to the Gimbichu Water Fund, 100% will go towards project-related expenses in Ethiopia! Come and enjoy a taste of Ethiopia and celebrate with us the joy of helping others experience what is their human right: ready access to clean water and sanitation.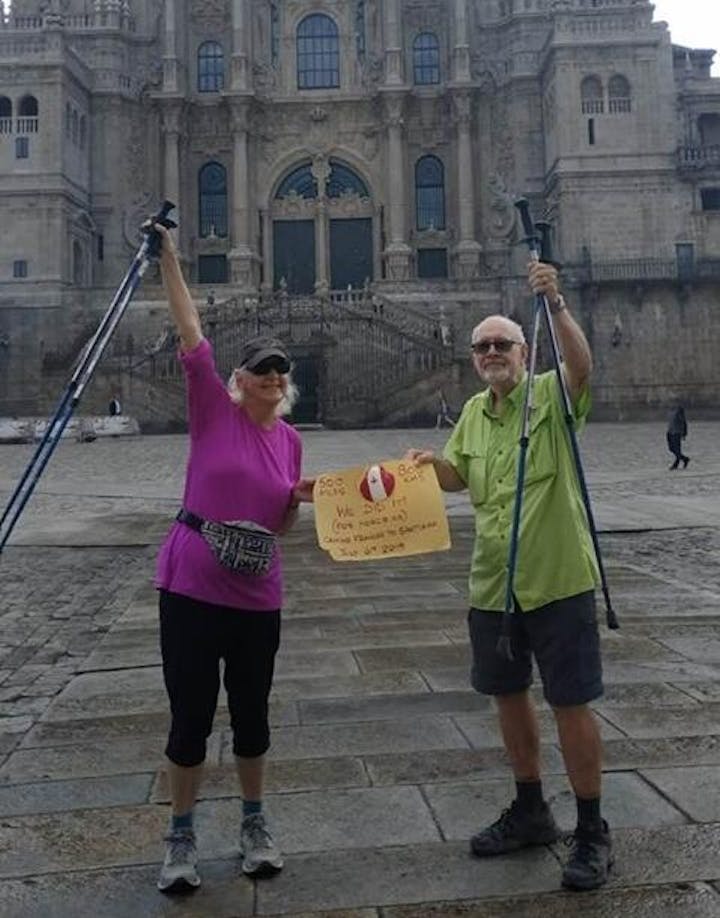 HORCO's Executive Director, Steph Card, helps an elderly woman approach the newly opened water tap in the Germama Village, February, 2019. Everyone was waiting patiently for us to arrive so the water taps could be opened for the very first time. There was a great celebration!