Description
Pour membres CAPS seulment SVP - For CAPS members ONLY please
Pour renseignement comment devenir membre CAPS: http://capsmontreal.com/devenir-membre/#join
For information on how to become a CAPS member: http://capsmontreal.com/en/join-caps/#join
Cette évènement est ouvert aux membres CAPS seulment.
This event is open to CAPS members only.
Célébration 'Potluck' Vin OU Fromage / Wine OR Cheese Potluck Celebration
English version follows.
Un "Pot Luck" - Apporter soit du vin OU du fromage pour partager! On terminera l'année avec une soirée de partage!
Bonjour membre CAPS Montréal! Joignez-vous à nous pour cet événement « Pot-Luck » pour membres seulement afin d'approfondir nos relations mutuelles.
Soyez prêts à présenter 2-3 minutes qui mentionneront :
Vos objectifs pour 2020

Vos moments 'ahas' (vos récoltes) du convention à Ottawa
Ne manquez pas cet événement social et de réseautage!
Nous serons reçus dans la salle de conférence de l'entreprise de Mark Morin, Strategies Marketing Direct (www.strategies.ca).
Nous disposerons d'un four à micro-ondes, d'un grille-pain, d'un four grille-pain et un presse-panini, une cafetière Keurig et Nespresso, et une bouilloire pour ceux qui préfèrent le thé.
Inscrivez l'événement à votre calendrier et soyez des nôtres pour une soirée de partage et de développement de nos relations.
Car à CAPS, Nous ne faisons qu'un!
Date: Mercredi, le 18 décembre 2019
Heure: 18h00 à 21h00
Lieu: Strategies Marketing Direct (Entreprise de Mark Morin)
Adresse: 2598 boul. le Corbusier, Laval, QC H7S 2K8

Coût: $ GRATUIT pour les membres
English Version: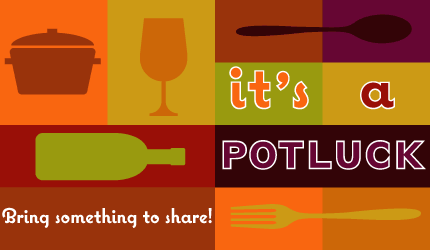 Hello CAPS Montreal Member!
To continue to share ideas, pick brains, and REALLY be able to support one another in growing our businesses, we're ending the year with an evening to share... a Potluck! So bring either wine OR cheese and come celebrate!
Be prepared to give a 2 or 3 minute infomercial about:
Your goals for 2020

Your AHA moments from convention in Ottawa
Then it's a free-for-all of networking and socializing!
Mark Morin will be hosting us in the beautiful conference room of his company, Strategies Marketing Direct (www.strategies.ca).
He has a microwave, a toaster, a toaster oven and a panini press Alcohol is definitely permitted (after hours of course). There is a Keurig and Nespresso coffee maker plus a kettle for those who prefer tea.
Mark it on your calendar and join us for an evening of sharing and developing deeper connections.
Because at CAPS, We Are One.
Date: Wednesday, December 20, 2019
Time: 6:00 PM to 9:00 PM
Location: Strategies Marketing Direct (Mark Morin's company)
Address: 2598 boul. le Corbusier, Laval, QC H7S 2K8
Cost: $ FREE for CAPS Members