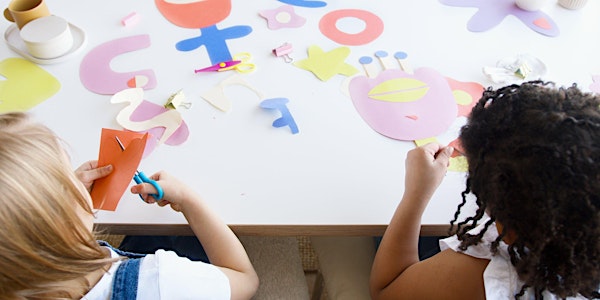 Centrepointe In-person Playgroup - September
Playgroup for children 0-6 years old and their parents/caregivers.
When and where
Location
Centrepointe Child Care Services 75 Hemmingwood Way Ottawa, ON K2G 5T6 Canada
About this event
Playgroup offers parents, caregivers and their children a safe and fun space to play where early learning activities, support and networking can take place.
To help with the prevention of COVID-19 in our centre :
• Please self screen using the Covid-19 school screening within the 2 hour prior to attending the program. If you do not pass the screening, you may not attend our program that day.
• If you are showing any symptoms, do not come into the program. If you need immediate support or advice, please call Erin C at 613-225-9678.
• Please wash your hands and your child's hands as soon as you enter the building and please make sure you wash hands regularly while you are in the centre.
• Masks are required for adult participants in our indoor spaces at all times.
• Masks are not recommended for children under the age of 2 years.
At this time:
• We ask you to keep travel mugs, water bottles, sippy cups, bottles in your bags and only take them out when needed.
• As soon as your child is finished playing with a mouthed toy, please put it in the marked bin for washing.
• Please keep snacks at home. For sanitary reasons, our dining area is temporarily closed.
Notice of Risk:
When children from multiple families attend a single centre, there is an increased risk of the COVID-19 virus coming into the centre. Children who are infected with the COVID-19 virus are more likely than adults to have very mild infections or to have no symptoms at all, but these children can still transmit the infection to other children and to adults in centre. This means that children can bring home an infection acquired in the centre and put other persons at risk. This centre (Centrepointe Childcare Services) has a screening process to help detect infections when there are symptoms; however, this screening process will not detect infected children or adults who do not have symptoms at the time of screening. The risk of serious COVID-19 infection increases with age, which older childcare providers should consider in terms of the risk to themselves personally, particularly if working in childcare centres with children from multiple families.
Please continue to follow the Ottawa Public Health website for updates https://www.ottawapublichealth.ca/en/public-health-topics/novel-coronavirus.aspx