The demand for accountants in Canada is high and an accounting career is an excellent choice for professionals in every industry.
About this event
Register now for our upcoming info session about our Certificate in Accounting career program with instructor Sanjay Bhatia, and you will receive a special rebate code to get $250 off tuition fees!
The Certificate in Accounting program offers students the opportunity to obtain a thorough understanding of accounting techniques and practices and how to apply them in both manual and computerized environments. Emphasis is placed on the development of skills through the use of practical, hands-on training techniques. The accounting certificate is designed for individuals who have no knowledge of accounting as well as those who are currently working in an accounting role.
The program is designed to train students in the practices of accounting, fostering conceptual knowledge and critical thought to develop problem-solving skills. It will also familiarize students with the basic accounting fundamentals for managing both a personal/service-type business and a merchandising business, using Sage 50 and QuickBooks software. Job openings in the accounting field are predicted to significantly increase over the next few years. Some possible career opportunities include bookkeeper, accounting assistant, accounting clerk, accounting technician, accounting specialist, or accounting officer.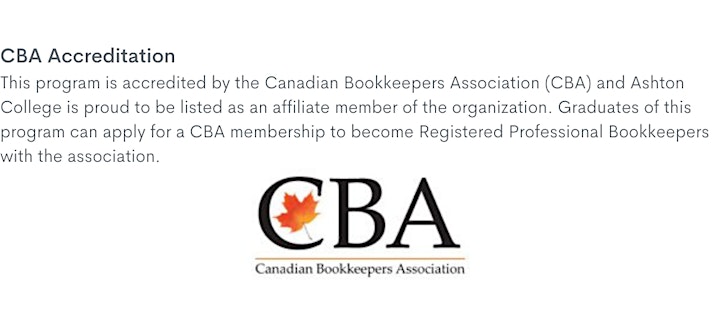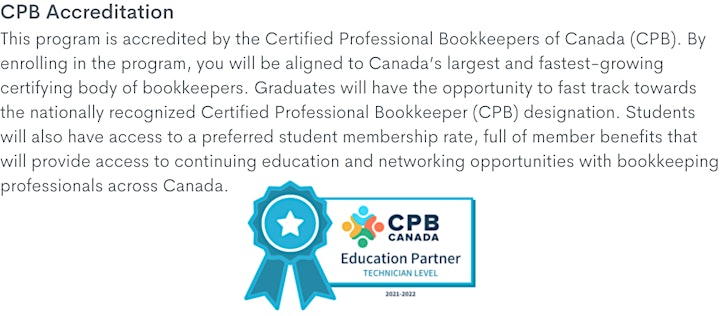 Learning Objectives:
Apply the basic and advanced accounting equations to all supporting journals, ledgers, and worksheets
Apply the knowledge and skills necessary to perform accounting duties satisfactorily
Evaluate cases and make sound decisions to solve problems and issues related to accounting
Set up QuickBooks, enter data accurately, and manage the accounting function for a small business
Set up Sage 50, enter data accurately, and manage the accounting function
Utilize double-entry accounting by understanding the impacts of debits and credits for all account types
Program Start Dates:
Live Online:
November 7, 2022 (Full time)
September 13, 2022 (Part time)
In-Class:
September 12, 2022 (Full time)
Fees:
Application Fee:
$40 (Domestic)
$140 (International)
Tuition Fee:
$3,450 (Domestic)
$4,485 (International)
+ textbook fee ~$650
We look forward to connecting with you online! Find out more about the Certificate in Accounting Program.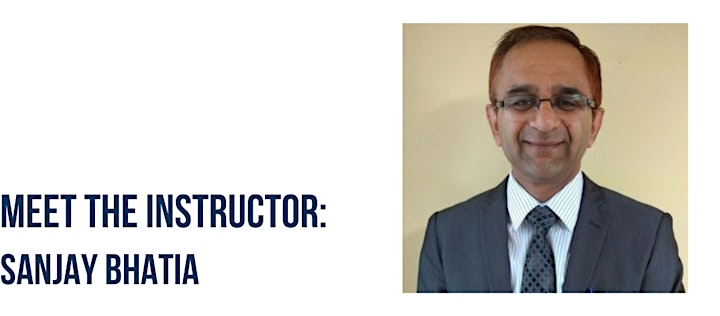 Sanjay Bhatia is a Chartered Professional Accountant with more than 15 years of international experience working in the fields of bookkeeping, accounting, taxation in the United States, India and Canada. He is passionate about developing technical and professional skills of students demanded by employers in today's highly competitive industry. He believes in sharing his wealth of experience and knowledge by imparting result-oriented education to future professionals.