Certified Agile Leadership Training (CAL) Montreal December 2017

Wednesday, 6 December 2017 at 8:59 AM

-

Thursday, 7 December 2017 at 5:01 PM (EST)
Event Details
Important note: registrations for this course are also available through the Agile Pain Relief website. In rare cases, the number of available seats has not yet synchronized with the total number of seats offered here. In those instances, the maximum available number shown on the official website will be deemed to be accurate.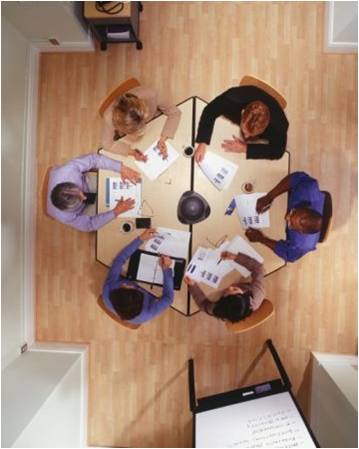 "The best two days of training I ever had." - Sridhar 
"A perfect insight into the Agile world." - Smita
"An absolutely fantastic course which was engaging, insightful and educational all at the same time." - Ryan
Overview
This course is designed for senior executives, middle management and leaders with the desire to introduce or enhance the practice of Agile within their organization, and leaders who support, lead, or interact with Agile teams such as Scrum Masters and Agile Coaches. In this two day course you will examine where you are on your Agile transformation journey and develop skills to advance you further toward your goals:
- how to advance your own leadership skills and accelerate your Agile transformation
- where to begin, what to expect, and how to maximize the benefits of Agile
- establish Agile leadership practices toward producing innovative teams, and enhance team motivation and engagement
- develop a new way of thinking about Agile, with practical tools designed to develop your ability to lead and influence in the volatile, uncertain and ambiguous environment we live in today.
Certified Agile Leadership Training will unleash the potential in yourself, your people, and your organization.
"Fantastic. Very personable and great delivery." - Jennifer

"Wonderful course. Delivering both 'How to do it' and 'Why it works' in a fun and enlightened way." - Hugo
Key Concepts 
After completing this course you will:
Consider Your Organization Broadly
including Systems thinking, adaptation to change and uncertainty
Lead and Advance Your Agile Transformation
next steps, patterns of transformation, Agile leadership compared to traditional
Develop the Organization
understand evolution of organizations, apply Lean tools and metrics, enable culture and structure to enhance Agile adoption
Engage Your People
increase motivation, trust, collaboration, and ability to make effective decisions quickly
Foster a Culture of Continuous Improvement
system change experiments, dynamic adapatation
The Certified Agile Leadership Training program will enable you to be aware of the art and practice of Agile leadership, provide you the theory and the tools you need, enabling you to take specific next steps to advance your practice within your organization.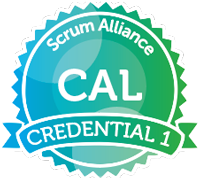 "I really enjoyed the course and I know that I can start using this new knowledge immediately in my work." - Francois
The Agile Pain Relief Advantage
Small Class-size in Your City
Agile Pain Relief limits class sizes to ensure a quality learning environment with more opportunities to address your questions and concerns. Local training classes mean you meet and network with other professionals near you. On-site, private training also available.
In-person and Interactive
Direct learning tailored to each class and student. No canned PowerPoint presentations or webinars. Live instruction from Certified Scrum Trainers (CST) and group exercises modelled on Agile methods.
Hands-on Applications of Scrum Methods with Agile Theory
Practical examples and exercises use Scrum and Agile principles teach you how to adapt and practice Agile methods in your projects.
Online Course Materials and Support
Course attendees receive electronic copies of all seminar materials (including free updates to course materials as they become available). 
---
Cancellation & Refund Requests
If request for registration cancellation is received at least 10 business days prior to course start date, 100% of your registration will be refunded.
Registration is non-refundable less than 10 business days prior to course start.
If you absolutely can no longer attend, we strongly encourage you to transfer your registration rather than cancel, as outlined below.
Registration Transfers
Transferring a registration to a different person for the same course date can be done at any time, at no additional cost.
Transferring a registration to an alternate course date can be done up to 10 business days prior to the start date of the original course. Requests received less than 10 business days prior are not possible. We allow one change in date for free; additional changes will incur a 20% fee.
Attendance
If you do not attend the course and do not notify us in advance to discuss, registration is non-refundable and non-transferable.
In the case of unforeseeable events such as medical emergencies, please contact us and provide as much detail and documentation as possible, and we will work together to find an appropriate solution.
Course location to be confirmed and may be subject to change.
We make every effort to guarantee our course dates, however some things are beyond our control. In the event that we are forced to cancel a course for reasons including, but not limited to, trainer illness or weather-restricted travel, we will offer your choice of full refund or credit toward a future course.
When & Where

Courtyard by Marriott Montreal Downtown
380 Boulevard René-Lévesque Ouest
Montréal, QC H2Z 0A6
Canada

Wednesday, 6 December 2017 at 8:59 AM

-

Thursday, 7 December 2017 at 5:01 PM (EST)
Add to my calendar
Organizer
Certified Scrum Trainer Evelyn Tian is an internationally reputable speaker at Lean, Agile, and product development conferences, is a member of IEEE Software Advisory Board with special focuses on Agile and DevOps, and has translated two books on change management and a book on Scrum. An experienced coach and trainer with over twenty years of product development experience from product management, project management, system design, software design, integration to customer support, she has track records and deep insights in coaching Agile transformation, and rich experience and knowledge in Agile and Scrum.