A faith-based onsite, or online, half-day training event for ESL teachers/ministry staff/volunteers or anyone reaching out to newcomers.
About this event
**COVID RESTRICTIONS (alberta.ca) Foothills Alliance Church
Mandatory masks for in-person attendees.
2 metres physical distancing between households, or 2 close contacts for those living alone.
Cooperative ESL Ministries (CESLM) is hosting a 4-hour professional training event to equip ESL teachers, volunteers, church staff, nonprofit ministries and individuals working with newcomers to Canada.
Join us on Saturday, October 2, 2021 from 9:00 a.m. to 1:00 p.m. (Alberta Time) onsite at Foothills Alliance Church in Calgary, AB, Canada, or online via Zoom.
REGISTRATION INFO
During the registration process:
Please check the appropriate box on the registration form selecting if you will join in person or via Zoom.
Please select one workshop choice for each of the two Breakout sessions.
Session One: 10:10 a.m. Choose one workshop option.
Session Two: 11:30 a.m. Choose one workshop option.
Don't forget to check your time zone if you are joining us via Zoom so you don't miss the event.
Questions? Contact us at training@eslcooperative.ca
PRESENTER LINEUP
Opening Session—Rick (Love New Canadians) and Patti Love (Foothills Alliance Pastor of Intercultural Ministries): A Changing Canada Needs the Unchanging Jesus: Immigrant Ministry Today.
Session One Workshop Options:
Option 1: Kathleen Barnard—Teaching Adult Beginner English as an Additional Language students via Zoom—Problems and Possibilities
Option 2: John Cross (Goodseed)—Talking Across Worldview Barriers
Session Two Workshop Options:
Option 1: Roswita Dressler (Associate Professor at the Werklund School of Education, University of Calgary)—Using Hexagonal thinking to Teach ESL Speaking and Writing
Option 2: Kelly Johnson (University Campus Ministries)—Recovering Biblical Hospitality
Read the full presenter bios and presentation overview at Event Info.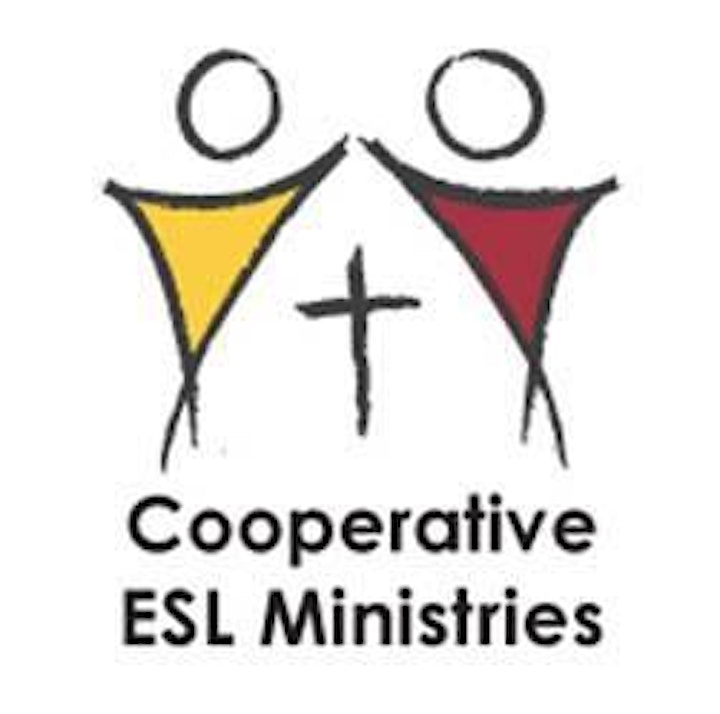 Organizer of CESLM Annual Fall Training Event
Cooperative ESL Ministries Society is an interdenominational Christian organization dedicated to welcoming newcomers to Canada. We serve people of all faiths and cultures—advocating respect and understanding of cultural, religious and language backgrounds.

We train, resource, network and consult to fulfill our mission–empowering churches to reach out in love to the immigrants and internationals in our communities.