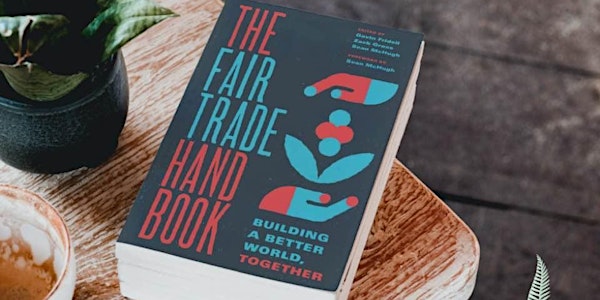 CFTN Webinar Series - Fair Trade Hand Book Session 3
Panel Discussion -Pursuing Global Justice Mesa redonda - Persiguiendo la justicia globale
About this event
Join us as we present the CFTN 2022 Webinar Series and Book Club in Three Parts. Read along with each Section of the Fair Trade Hand Book, as we present a panel of speakers from each Section of the Book. Bring your questions for the speakers and be prepared to also network with your fellow fair-traders during our interactive speed-networking and trivia activities. Reconnect with the canadian fair trade community and let's get excited for another year of growing the movement!
Panelists for this third session include:
Elena Lunder, Fair Trade Advocacy Office
Sujata Dey, former trade campaigner, Council of Canadians
Ian Hudston, Professor at University of Manitoba
Jeronimo Pruijn, Executive Director of SPP Global
A Zoom link for this event will be sent out a few days ahead of the event.
Simultaneous translation will be available from english to spanish for those requiring it (please indicate in the additional questions).
ACERCA DEL EVENTO
Únete a la serie de tres presentaciones en línea y club de lectura de CFTN 2022. Durante esta serie de seminarios en línea, te llevaremos a través de cada capítulo del Manual de Comercio Justo, con la participación de un panel de oradores expertos. Trae preguntas para poder interactuar con ellos. Prepárate para participar en una serie de actividades dinámicas que tienen como objetivo el abrir oportunidades de relacionamiento comercial con colegas que trabajan con comercio justo. ¡Reconéctate con la comunidad canadiense de comercio justo y emociónate junto con nosotros por otro año de crecimiento del movimiento!
Te enviaremos un enlace de Zoom unos días antes del evento. ¡Quédate pendiente!
Habrá traducción simultánea de inglés a español para quienes lo requieran (favor de indicarlo en las preguntas adicionales del registro).