Description

You're invited to join us for our "Chakra Magic" retreat on May 12th, 2018.
Connect with other like-minded women, while having fun learning how to activate & balance your 7 main chakras, so that you can expand your superpowers: like creativity, intuition, love, manifesting abundance, confidence, and self-expression.
What's included:
Healthy gluten-free and vegan snacks, teas, and water
Opening mini angel card reading, saging, crystal selection, and intention setting
Practices and tools, like crystals, essential oils, mantras, and sound healing, to balance your 7 Chakra's
Closing Chakra Magic Meditation
Mix and mingle with other incredible women and make new friends
a mini chakra essenital oil blend and a chakra crystal to take home
***Plus, we'll be doing some awesome giveways throughout the day from local businesses and practitioners.
WHAT TO BRING: Please bring your favourite yoga mat, any cushions/pillows for additional comfort, a journal, a pen, and dress comfortably(yoga clothes). No previous chakra, spirituality, or meditation experience necessary. All are welcome!
In the meantime, come connect with us over at instagram @wellnesswitches :)
Make it a magical day!
Your fellow Wellness Witches,
Jennifer and Renata xo
P.S FEEL FREE TO BRING A FRIEND.....… OR EVEN TWO!
P.P.S: FIND OUT WHAT CHAKRA IS OUT OF BALANCE. TAKE OUR QUIZ HERE
ABOUT THE WELLNESS WITCHES:
Two Naturopathic Doctor Soul Sisters, empowering women to expand their superpowers through spirtuality, wellness, friendship, and magic. This community was created to not only nourish your soul, but support you with a sisterhood that has your back no matter where you're at in your journey. Welcome to the tribe and we look forward to connecting with you at our next gathering: "Chakra Magic."
Renata(Left) Wellness Witch of the West
Jennifer(Right) Wellness Witch of the East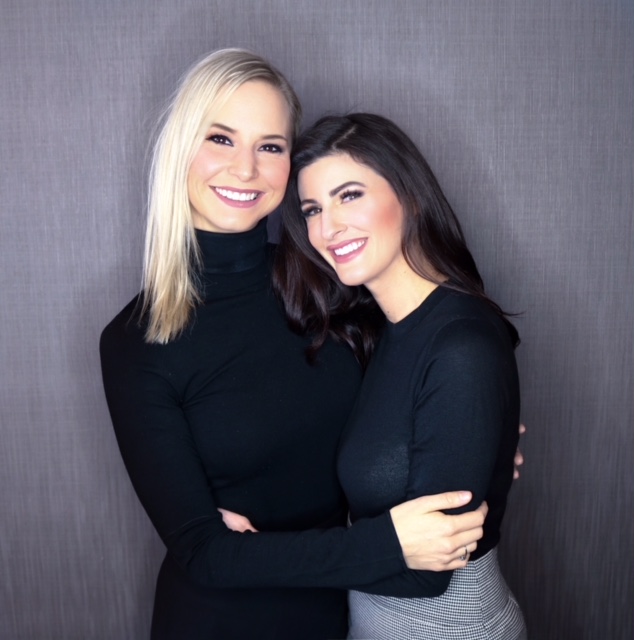 KATRINA KOTSOPOULOS, GUEST WITCH
Katrina Kotsopoulos is in private practice as a Reiki and Yoga therapist. Katrina has worked with adults and children using energy work to create physical, emotional and spiritual balance within the body. She especially enjoys teaching others how to empower themselves to make positive changes in their lives. Katrina offers Reiki treatments, private therapeutic yoga classes and meditation training, in a relaxing and peaceful environment.