Our first open webinar! Ask your questions about Challenge mindset and share your ideas about career exploration.
About this event
4:00pm Welcome
4:05pm Why our students are stuck and how we can help
4:10pm Career exploration during COVID-19
4:15pm Challenge mindset and how it's used
4:20pm Q&As
4:30pm Discussion
4:55pm Thank you and next steps
Photo by Alexis Brown on Unsplash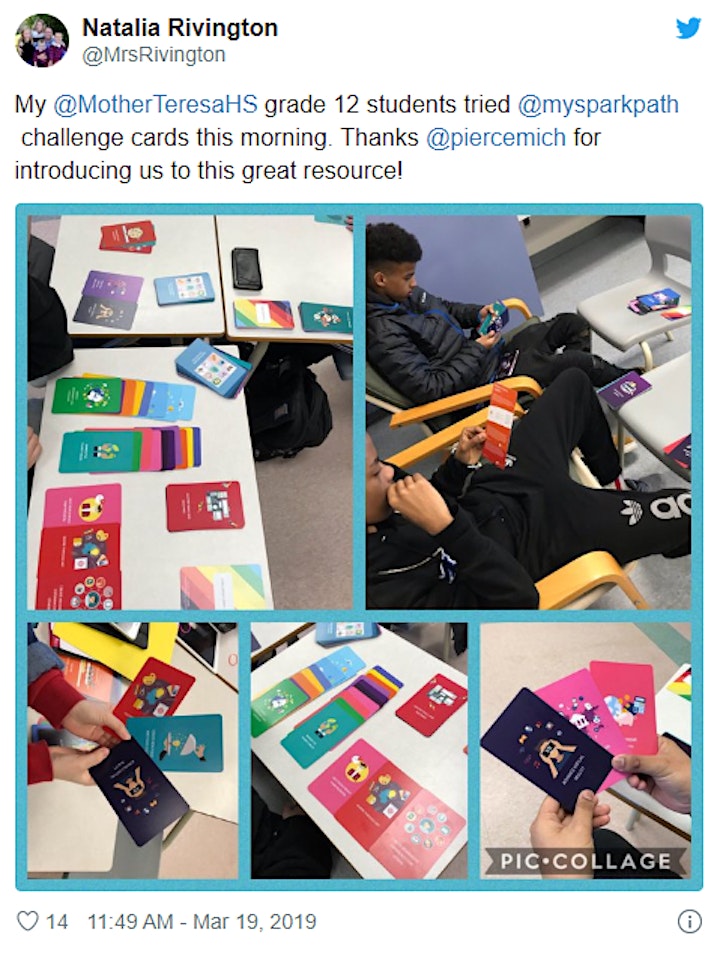 Organizer of Challenge Mindset Webinar
About JP Michel - 
JP Michel is on a mission to change the way we prepare people for their careers. His work in human resources consulting gave him the opportunity to work with and learn from some the world's largest organizations. JP took these lessons learned to start his company, SparkPath, where he does career and leadership development with youth and leaders. JP has a masters degree in industrial-organizational psychology and is the recipient of the 2017 Outstanding Career Professional award from the Career Professionals of Canada.
Learn more about JP's work profiled on BBC.com: http://www.bbc.com/capital/story/20170424-the-next-generation-of-jobs-wont-be-made-up-of-professions
About SparkPath - 
SparkPath programs offer specialized support to help young people discover their true potential and choose the education program that leads to an extraordinary career.  Our approach draws on many disciplines and resources: guided self-discovery and self-awareness (strengths, values, personality, aspirations); a scientific, psychometric approach; a thorough, needs-based analysis of the 21st century job market; and an exploration of the education path that will best support your child's ultimate career goals.
 SparkPath isn't a cookie-cutter solution. Instead of passively reading guidebooks, or filling out generic assessment tests, your child helps set the agenda, participating in guided exercises, brainstorming, psychometrics, journaling, and more. Each path is personalized to reflect the unique needs, interests, and preferences of the participant, so no two results are ever the same.
 Most importantly, SparkPath offers practical, actionable advice that maps a path to career success. Your child will walk away from the experience with an understanding of the steps required to transition smoothly from high school to postsecondary to career.