Sales Have Ended
Ticket sales have ended
We can't wait to see you at the live event! If you have any questions, email Stephanie at support@profitforcontractors.com
Sales Have Ended
Ticket sales have ended
We can't wait to see you at the live event! If you have any questions, email Stephanie at support@profitforcontractors.com
About this Event
"Am I doing the right things to move my business forward?"
This is your opportunity for improvement not just in business, but in mindset.
We'll be doing a deep dive into your business's systems & procedures.
A major focus being strategic planning around the 4 Pillars of Profit.
But includes leadership, employee roles and responsibilities, and tools you can leverage with your team to help cut the chaos.
It's time to meet everyone LIVE from the #ChampionCEO Community!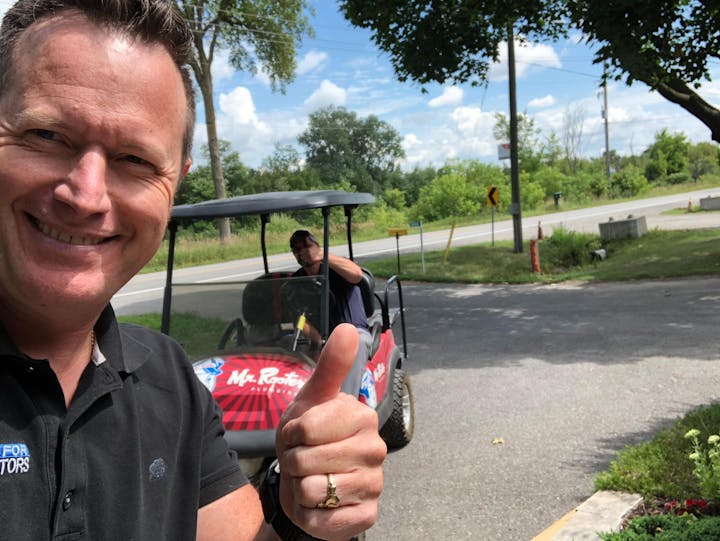 ONE TICKET PER PERSON!
Join us for 2 days Thursday October 24th 8:30am-8:30pm and Friday October 25th 8:30am-4:00pm.
Ticket price includes:
Workbooks
Lunch both days
Tea/Coffee/Water all day
Bus ride to/from Peter's Office
Awards
... and more!
*** Please Note: All guests are expected to book and pay for their own accommodations, travel to and from the event both days, and food apart from lunches.
Please post which hotel you're planning on staying at in the Facebook Event so that others can connect with you! RSVP here as well, please. https://www.facebook.com/events/2200147220114717/
Bringing a non-member as a guest is encouraged! But they must be a contractor (business owner) in the trades. Questions? Ask Stephanie about this through messenger, email, or by phone!
SYSTEMS.
1) Team Systems:
Determine roles, responsibilities, KPA's (Key Performance Actions)
Who does what, when, and the top systems they should be following dependent upon their role.
Manual guides & tips for each role
Defining company culture
2) Time Systems:
90 Day Planning w/the Coaches
Mastermind round table; pairing you up with people focused on the same area (leaders to be announced!)
Leadership & communication with your team (office & field)
3) Profit Systems:
Deep dive into the 4 Pillars of Profit
How Peter conquers these areas (what technology & processes he uses)
Real-time walk through of his office! (Wahoo field trip! Everybody on the bus, single file!)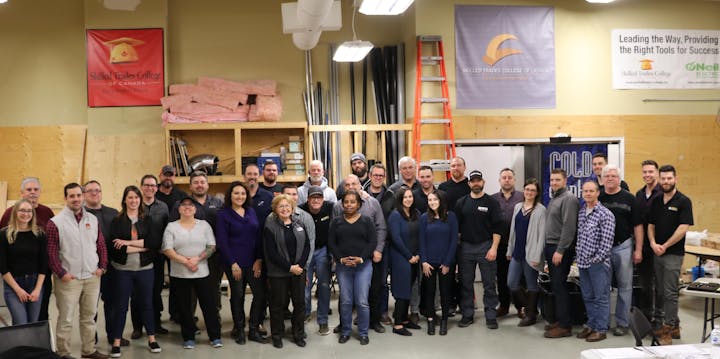 Walkthrough @ Peter McGrath of Mr. Rooter
- We'll show you how Peter uses his systems with his Techs. Right from the first phone call to scheduling techs, to actually getting the secrets to their KPI scoreboards that his techs follow daily to hit their targets!
- We'll show you how Peter has his team meeting room set up to optimize participation
- We'll get out in the field to see how he maintains his vehicles via his customized mechanic shop which optimizes his fleet of trucks for maximum productivity
- We'll see how he's done everything with a low budget via renovating his old home into an effective and highly profitable business location
- Bonus insights on digital Trello boards, physical training boards, and an opportunity to meet some of his staff and get their firsthand input
ONE TICKET PER PERSON!
See you at the ClockTower https://www.clocktower.ca/
575 Bank Street in the "Tap Room" downstairs. Just say you're with Profit For Contractors.
PARKING: 12 spots available, plus street parking, and a city lot across the street.
We can't wait to see you in person! This event is sure to give you the confidence to allow you to better communicate with your team, identify next steps in systemizing your business, and leave you excited for the next year of your business.
Questions? Email Stephanie at support@profitforcontractors.com, call her at 1-613-604-4531, or message her on Facebook.